Injured D-backs trio mending, return dates up in air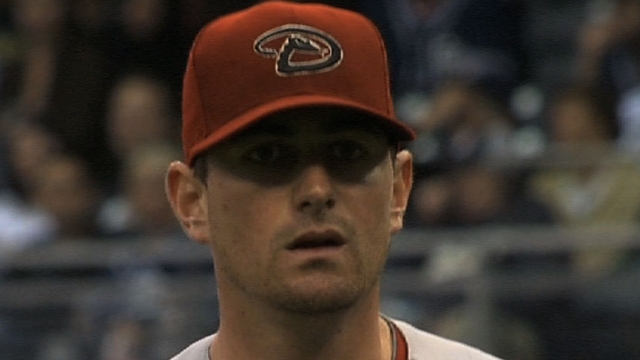 DENVER -- The D-backs are slowly getting healthier, though it will be some time before the club can start booking return trips for a trio of their players on the disabled list.
Right-hander Daniel Hudson is rehabbing well from July 9 Tommy John surgery.
"Hudson had a total-body workout today," general manager Kevin Towers said on Saturday. "He'll be off [tomorrow] and then back to his throwing program Monday."
Hudson has been throwing live batting practice, including a 20-pitch outing at extended spring training at Salt River Fields Tuesday.
"He feels good," manager Kirk Gibson said. "The best-case scenario [for his return] would be pre-All-Star break."
Adam Eaton is recovering from a strained left elbow, and began throwing on Friday. He's been hitting since April 4, and has four plate appearances as a designated hitter at extended spring training.
"He's 2-for-3 with a walk," Towers said. "He'll throw 60 feet tomorrow."
Gibson figures it'll be about a month from the day he started throwing before he's ready to help the D-backs.
"He'll throw every other day for two weeks," Gibson said. "Then he'll go to two days in a row. Probably a day or two days off, then get into three in a row. ... We're not going to rush him."
When he's within a couple weeks of returning, Gibson expects Eaton will go to Triple-A Reno and DH.
Jason Kubel is recovering from a strained left quad and is in "calm-down" mode now as he lets the swelling in his quad subside.
"He'll just do mobility stuff and regular manual strengthening, just what's tolerable while they try to calm everything down," Gibson said. "The MRI showed some fluid in there, which means there's swelling. He'll try to work that out, as well, and then they start ramping up at that point."
Kubel is eligible to return on the 28th, but until the swelling clears, it's tough to predict if he'll make that target date.
Owen Perkins is a contributor to MLB.com. This story was not subject to the approval of Major League Baseball or its clubs.