D-backs place Kubel on DL, activate Ross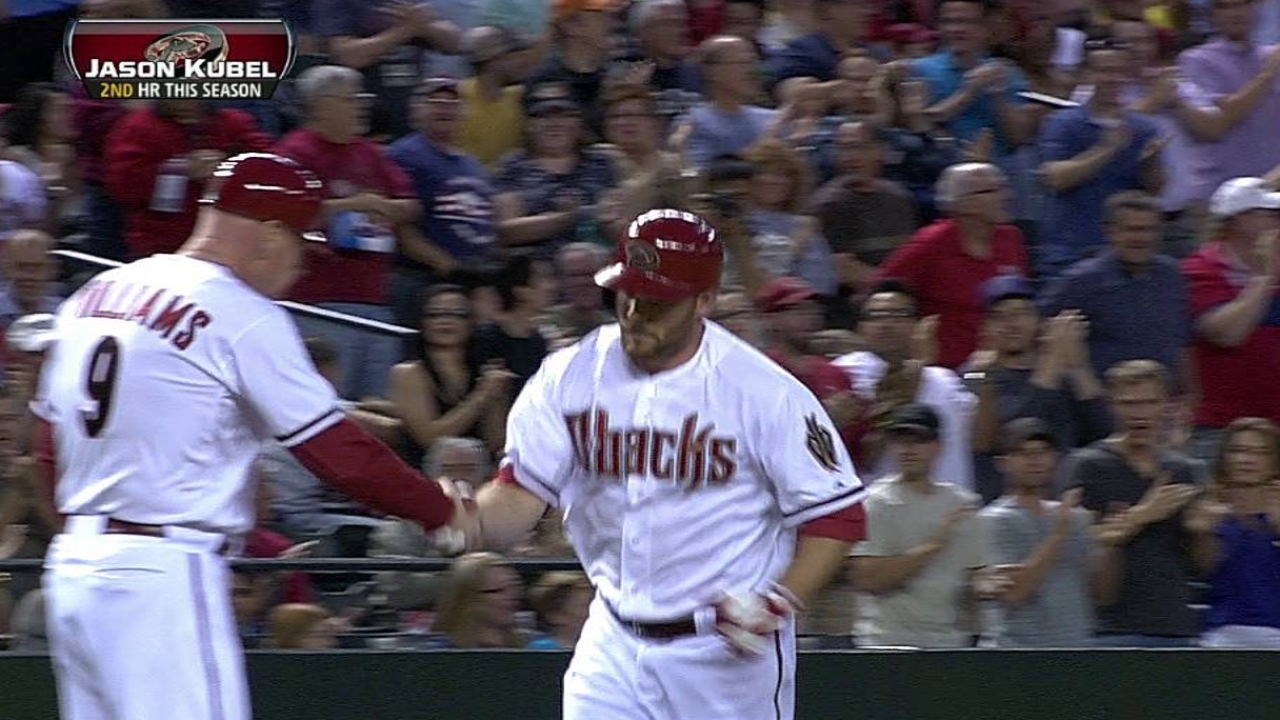 PHOENIX -- The D-backs placed outfielder Jason Kubel on the 15-day disabled list with a strained left quadriceps muscle and activated Cody Ross to take his place.
Ross, who was signed as a free agent in the offseason, injured his left calf early in the spring and did not play in a big league game after March 3.
Ross appeared in six games for Class A Visalia and one game for Triple-A Reno during an injury rehab stint.
"It's felt good," Ross said. "I think we took the right amount of time, the right sort of plan, so hopefully it will pay off."
Initially, the team was planning on activating Ross in time for its upcoming road trip which begins Tuesday in New York, but Kubel's quad took a turn for the worse Friday night while running to second base in the eighth inning.
Kubel said he initially tweaked the leg last Friday when he rounded third and scored on a passed ball against the Brewers. Kubel had an MRI taken Saturday and when the results showed a strain, the team decided to place him on the DL an hour before game time.
The Kubel injury means a reprieve for young outfielders A.J. Pollock and Alfredo Marte, one of whom figured to be sent down to make room for Ross.
"I think it's a shame for the team," Gibson said of losing Kubel. "We're going to the American League so it would be important to have him, but whatever it is, we'll deal with it. The other guys that have filled in have been great, they're qualified."
Steve Gilbert is a reporter for MLB.com. Read his blog, Inside the D-backs, and follow him on Twitter @SteveGilbertMLB. This story was not subject to the approval of Major League Baseball or its clubs.