'D' on display with 4 fantastic catches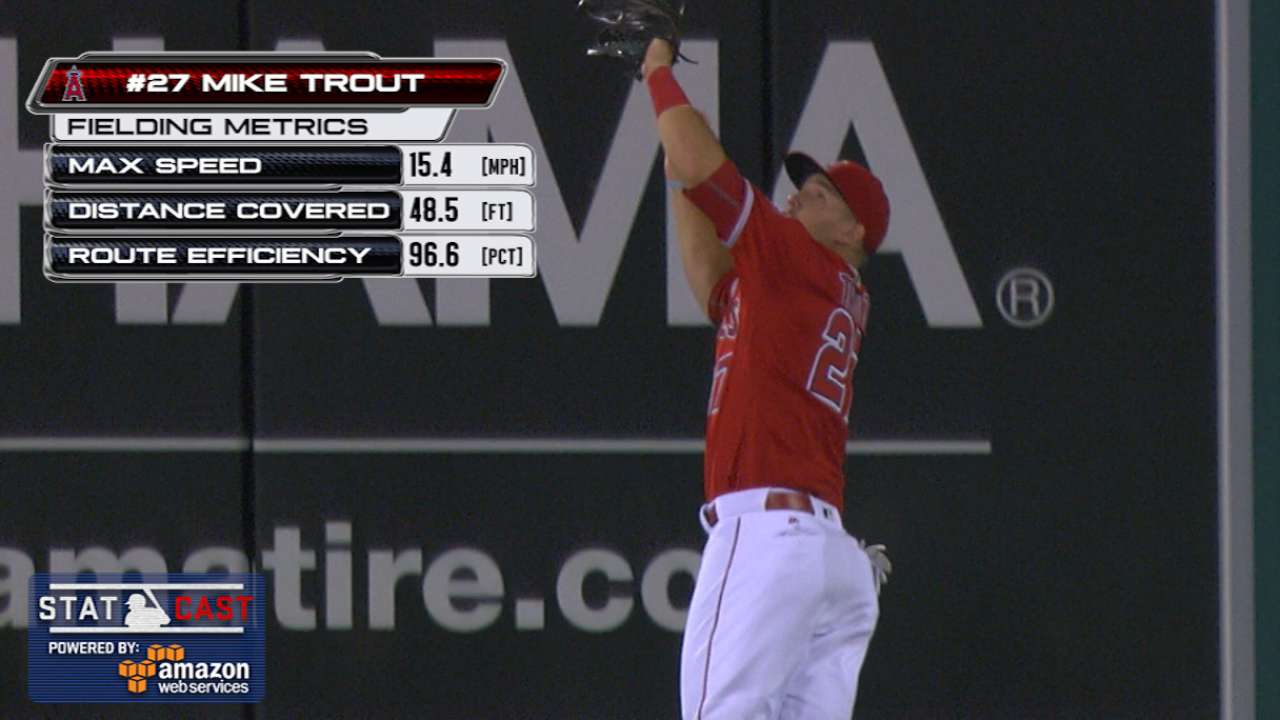 Tuesday's games provided several entries into this year's defensive highlight reels as a number of players flashed their fielding prowess with impressive catches.
Among them was the Angels' Mike Trout, who robbed the Mariners' Mike Zunino with a leaping catch near the wall in center in the third inning of Seattle's 8-0 win. Trout's grab not only took a likely extra-base hit away from Seattle, but also kept a run off the board, stranding Nelson Cruz on the bases.
Zunino's liner rocketed off his bat with a 109.6 mph exit velocity and a 15-degree launch angle, according Statcast™. Similar balls have yielded a hit 70.5 percent of the time this season.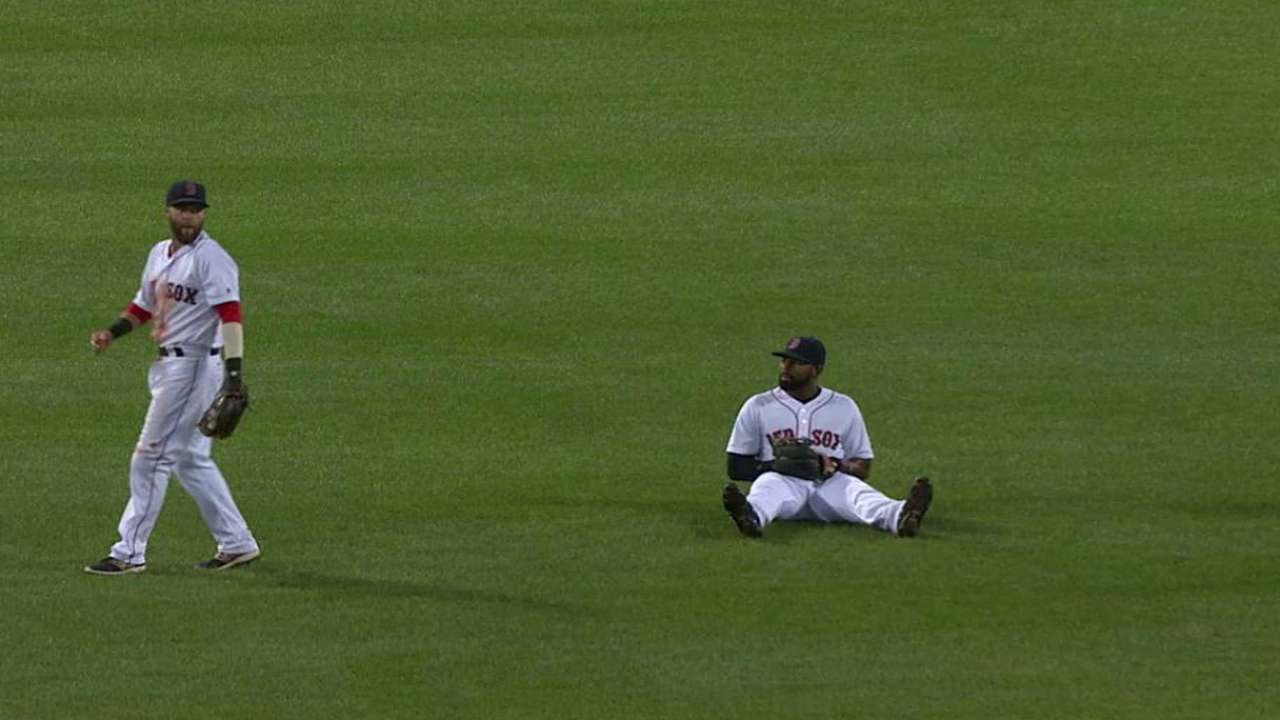 In Boston, Red Sox center fielder Jackie Bradley Jr. narrowly avoided a collision with Dustin Pedroia and still made a great play in the fourth inning of the Orioles' 6-3 win. Both players were chasing down Matt Wieters' high fly ball in short right-center field but pulled up at the last minute. Bradley managed to secure the ball as he fell backward into the grass, shifting his momentum to avoid his second baseman.
Statcast™ recorded Bradley traveling 111 feet -- his fourth-longest distance to make a catch this season -- with an 18-mph top speed and a 94.4 percent route efficiency.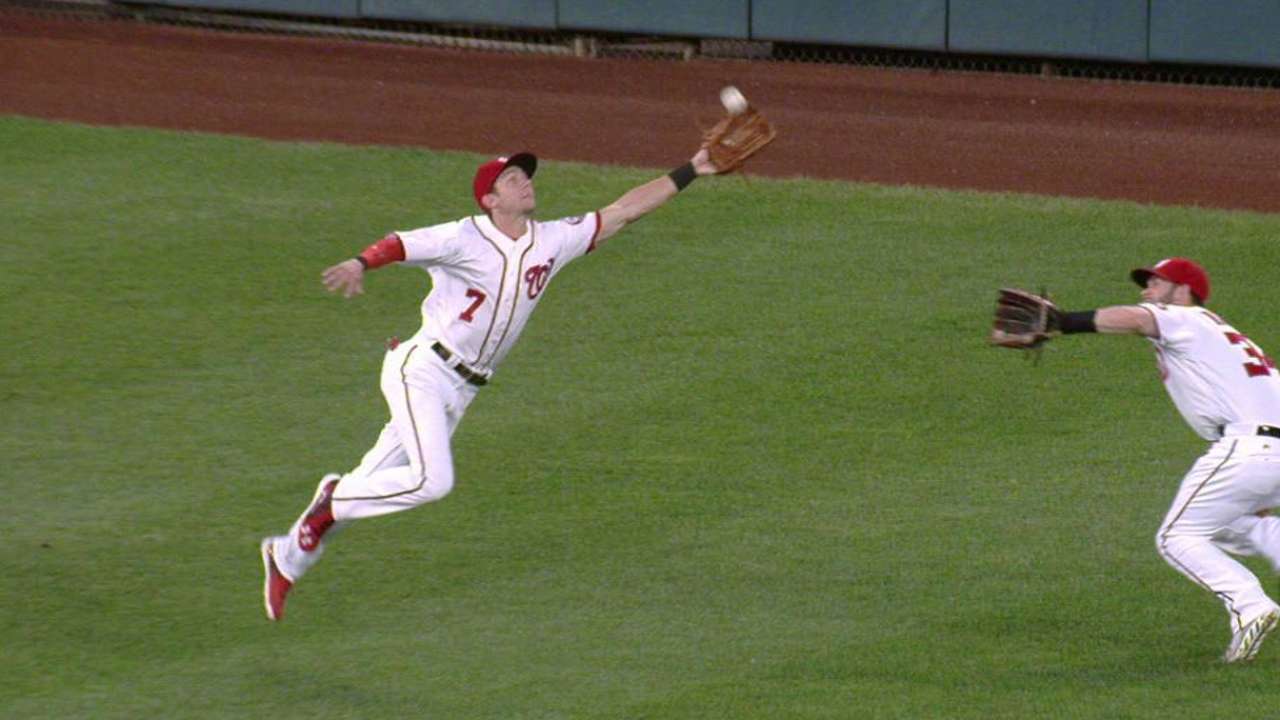 Nationals rookie Trea Turner also turned a near-collision into a highlight, securing Washington's final out in the first inning against the Mets, who won, 4-3, in 10 innings. Turner and Bryce Harper each collapsed on Jay Bruce's shot to right-center field, but it was Turner who came up with the diving catch.
Turner reacted fast, per Statcast™ data, taking his first step within 0.27 seconds. His top speed was clocked at 16.2 mph, while Harper reached 17 mph.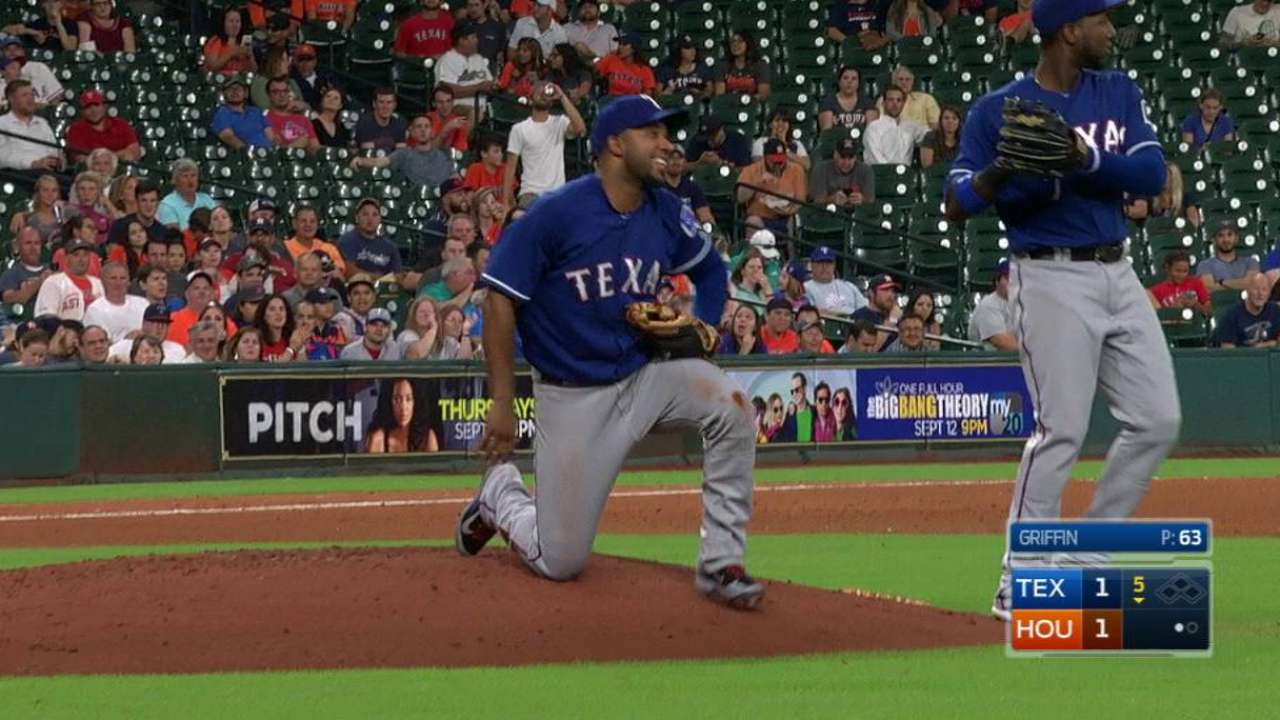 Elvis Andrus made a play against the American League West-rival Astros that was a little less graceful. The Texas shortstop sprinted in toward the mound in pursuit of a pop fly but tripped as the surface sloped upward. That wasn't enough to disrupt Andrus' focus, however. He reached behind his head to make the catch from his knees as he tumbled forward.
Andrus also contributed with his bat, tying the game in the ninth with a two-out triple in the eventual 3-2 Rangers victory at Minute Maid Park.
Chad Thornburg is a reporter for MLB.com. This story was not subject to the approval of Major League Baseball or its clubs.