Moss picks perfect time to break out of slump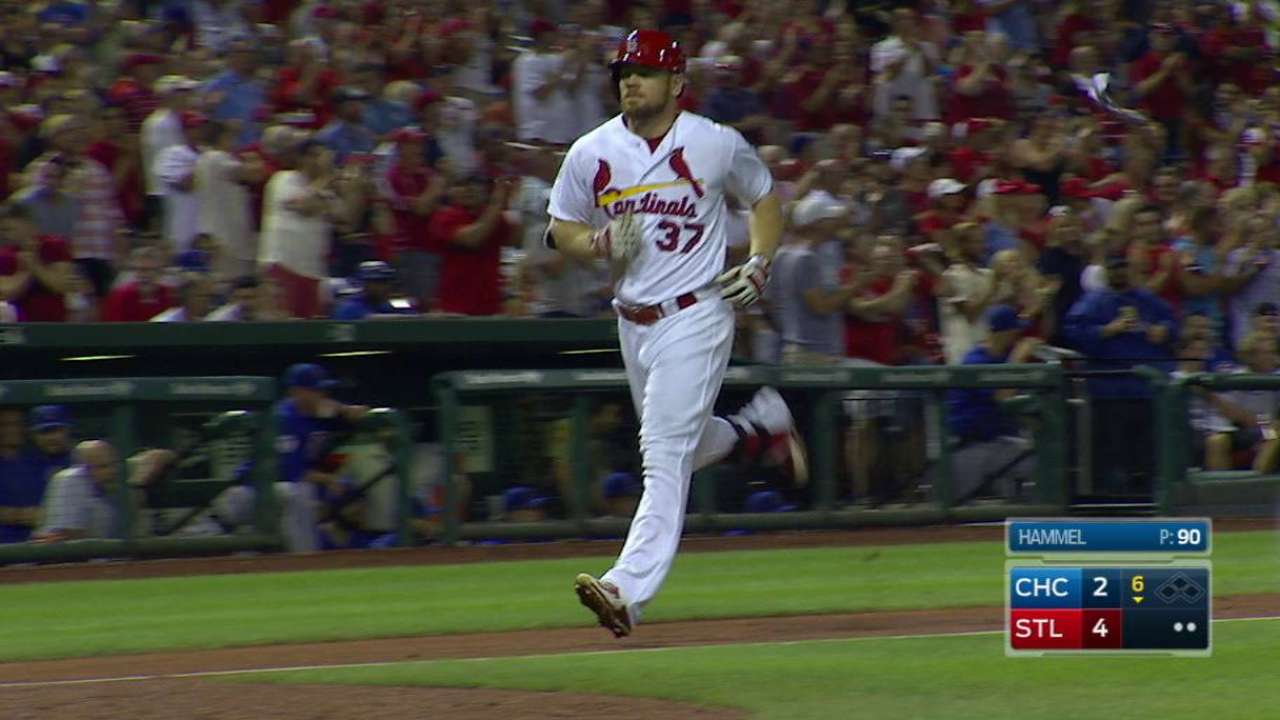 ST. LOUIS -- The stuffed rat peeked out from a shelf in Brandon Moss' locker, just under the stacks of unopened bats that the left fielder had ordered as a hopeful remedy for his struggles.
Open to suggestions, superstitions or anything else that could help him escape a 1-for-41 skid, Moss arrived at Busch Stadium on Tuesday to find the rat hidden in his glove. And now, well, it's not going anywhere, not after he turned in a two-hit, two-RBI performance that lifted the Cardinals to a 4-2 victory a few hours after the startling discovery.
Moss rubbed the rat's head as he returned to his locker.
"I'm keeping him," Moss then declared. "Haven't named him yet."
Rumor is that the rodent was delivered by reliever Jerome Williams. A day earlier, a roach had been stashed among Moss' things in an attempt by teammates to loosen up a veteran slugger mired in what he characterized as the worst slump of his career.
"I have never been 1-for-41," said an exasperated Moss. "I have been lucky before and squibbed a ball and broken my bat, something. I've never ... Sheesh. You start praying for that: 'Hey, please, break my bat, find a hole.' 'Should I bunt? You can't bunt because it's two outs, you're down by four.' It was not fun. Even when I got a hit the other day, I did not feel I was out of it. I just felt like I [faced a pitcher] throwing 80, and that's why I got a hit."
Moss, who carried the Cardinals' offense for stretches of the season, had not homered since Aug. 25. He had driven in just one run since then and struck out 16 times in his previous 41 at-bats.
But he finally found some semblance of relief on Tuesday. He extended the second inning with a single, which was followed by a two-run homer by Aledmys Diaz. He worked an eight-pitch walk in his next at-bat, then clobbered a tie-breaking homer in the sixth inning.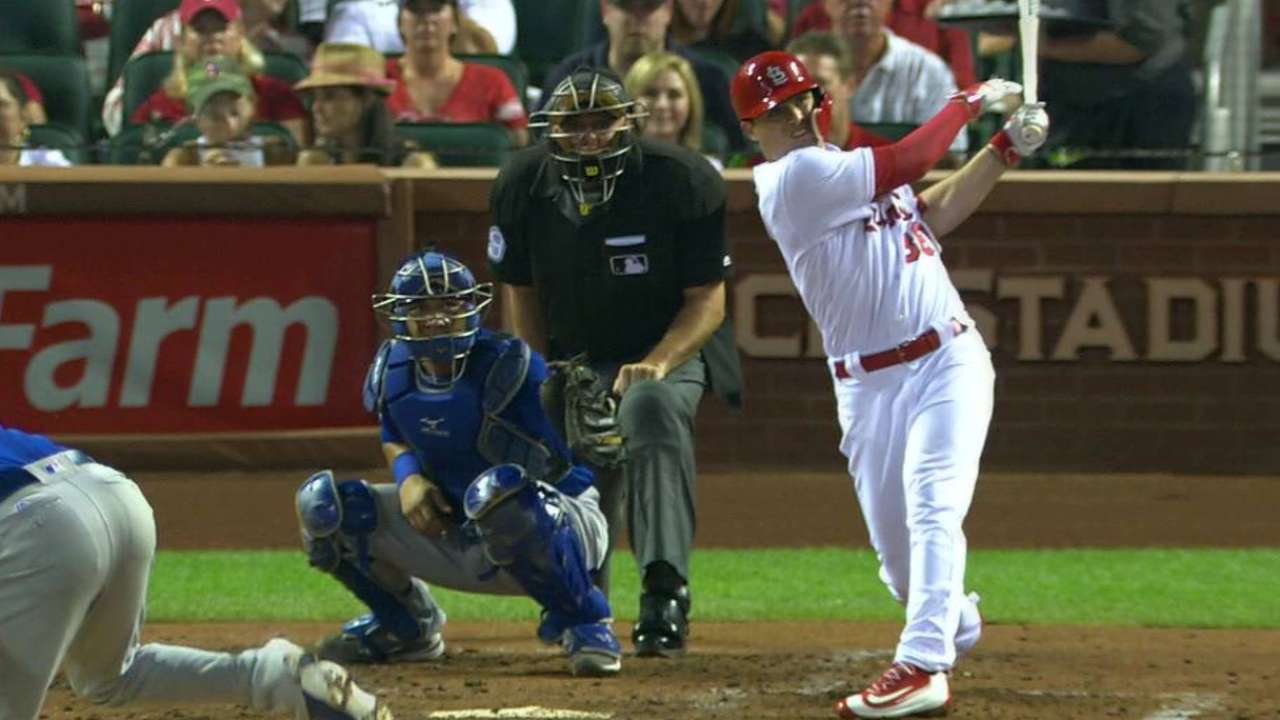 The multihit game came on the heels of a day off, during which he plopped himself in the video room. There he identified some fixes necessary to get his timing back.
"I've gone through slumps before, and sometimes you just show up and for some reason something is there and you see the ball better and you just continue on that," he said. "But this whole time, from at-bat one, it has been a grind. You just try to figure what you're going to do that day to try to put yourself in a position to hit a mistake, and obviously, I didn't do it.
"If it were just one thing to identify, it would have been solved a long time ago. It's one of those things that starts out as a bad day and ends up as a bad three weeks. Throw in bad at-bats, bad pitch selection and bad luck, and it doesn't go very well for you. It happens. It isn't fun. No one enjoys it. It's not a good time for it. But there's nothing I can do about it now."
Jenifer Langosch has covered the Cardinals for MLB.com since 2012, and previously covered the Pirates from 2007-11. Read her blog, follow her on Twitter, like her Facebook page and listen to her podcast. This story was not subject to the approval of Major League Baseball or its clubs.