Offense continues to roll against Rockies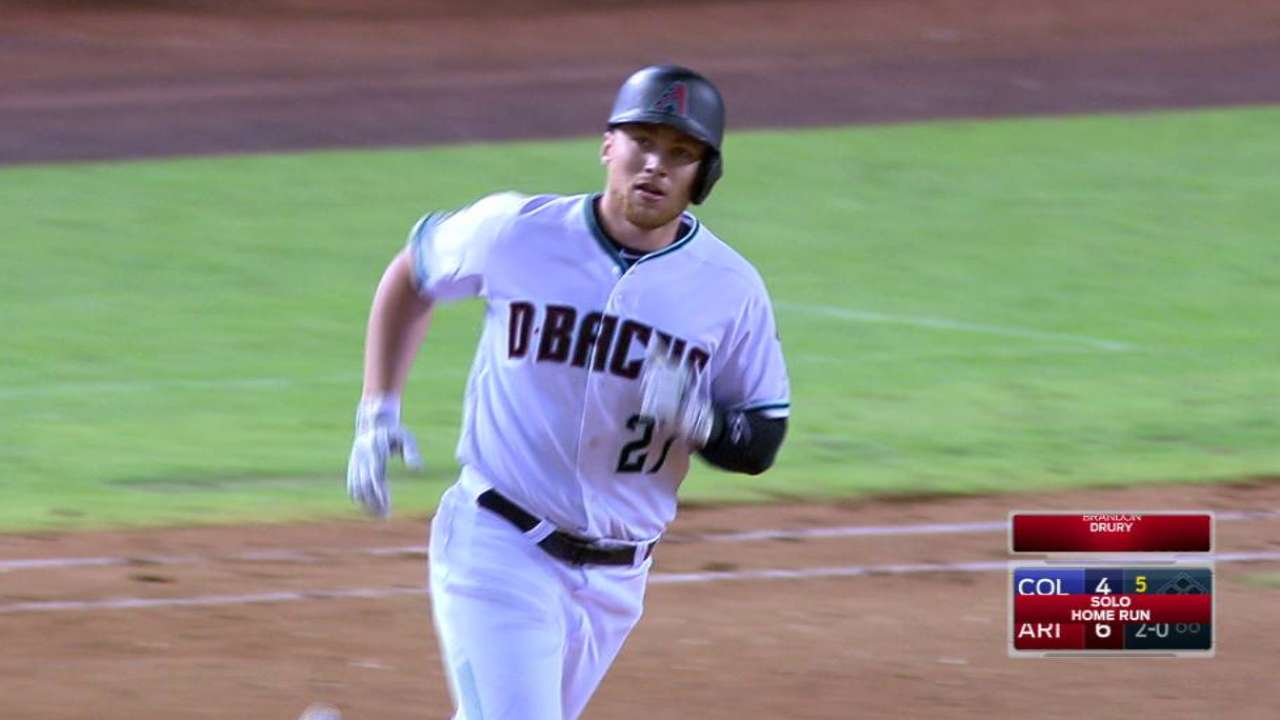 PHOENIX -- It doesn't take the high altitude at Coors Field for the D-backs to mash the Rockies' pitching staff. The past two nights, Chase Field has worked just fine.
Jean Segura homered twice, Brandon Drury also homered, and Yasmany Tomas drove in another pair of runs in a second-straight offensive onslaught in Arizona's 11-4 win on Tuesday night. The D-backs have totaled 23 runs on 33 hits in the first two games of this series.
"The ball flies a lot [here]," Segura said. "It's good for a hitter."
Arizona has recorded 10 or more hits in 13 consecutive games against Colorado this season. The last National League team with a streak that long against a single opponent in a single season was the 1930 Brooklyn Robins, who had a 17-game streak of 10 or more hits against the Phillies.
Segura hit a leadoff homer in the bottom of the first, starting a four-run rally that put the D-backs ahead, 4-3, after one inning. He homered again to lead off the fourth, marking his third career multi-homer game and his second this season. Segura has a career-high 14 home runs.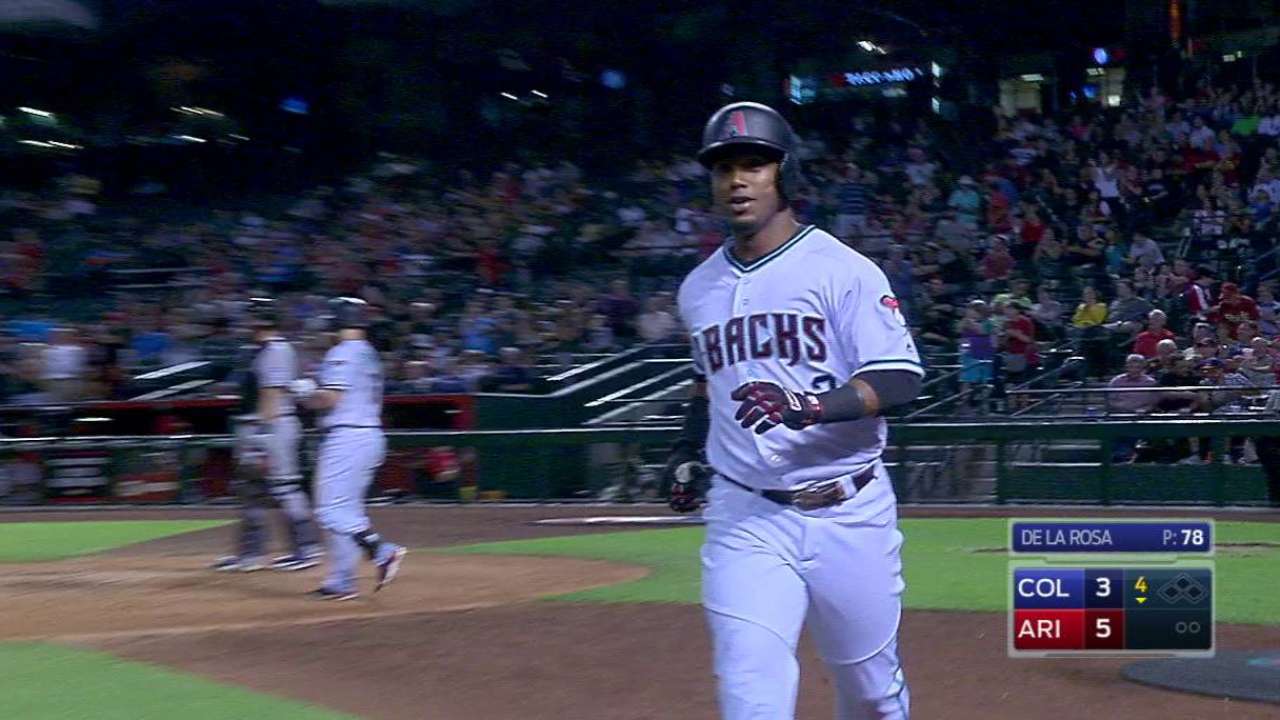 "He's been a phenomenal leadoff hitter for us and again we want him to finish strong," manager Chip Hale said. "We want him to have a great year and get his 200 hits and do some special things. And when he does those things he really helps us win games."
All eight position players that started for Arizona collected a hit. Tomas had three hits, improving to 7-for-10 with seven RBIs in the first two games of the series. Paul Goldschmidt and Segura also each had three hits.
Drury led off the fifth with his second homer in as many days. That started a five-run rally that put the D-backs ahead, 11-4.
Starter Robbie Ray earned the win even after allowing three runs in the top of the first. It likely helped that he had a chance to regroup as the offense put up big numbers.
"I thought the offense coming in and scoring four gave him a lot of life," Hale said. "Gave him a lot of time to sit and get it back together. If we had had a quick first it might have been tough for him."
Jake Rill is a reporter for MLB.com located in Phoenix. This story was not subject to the approval of Major League Baseball or its clubs.