Ever-ready Ellsbury sparks Yanks as sub
Outfielder comes off bench due to Judge's injury, hits game-winning homer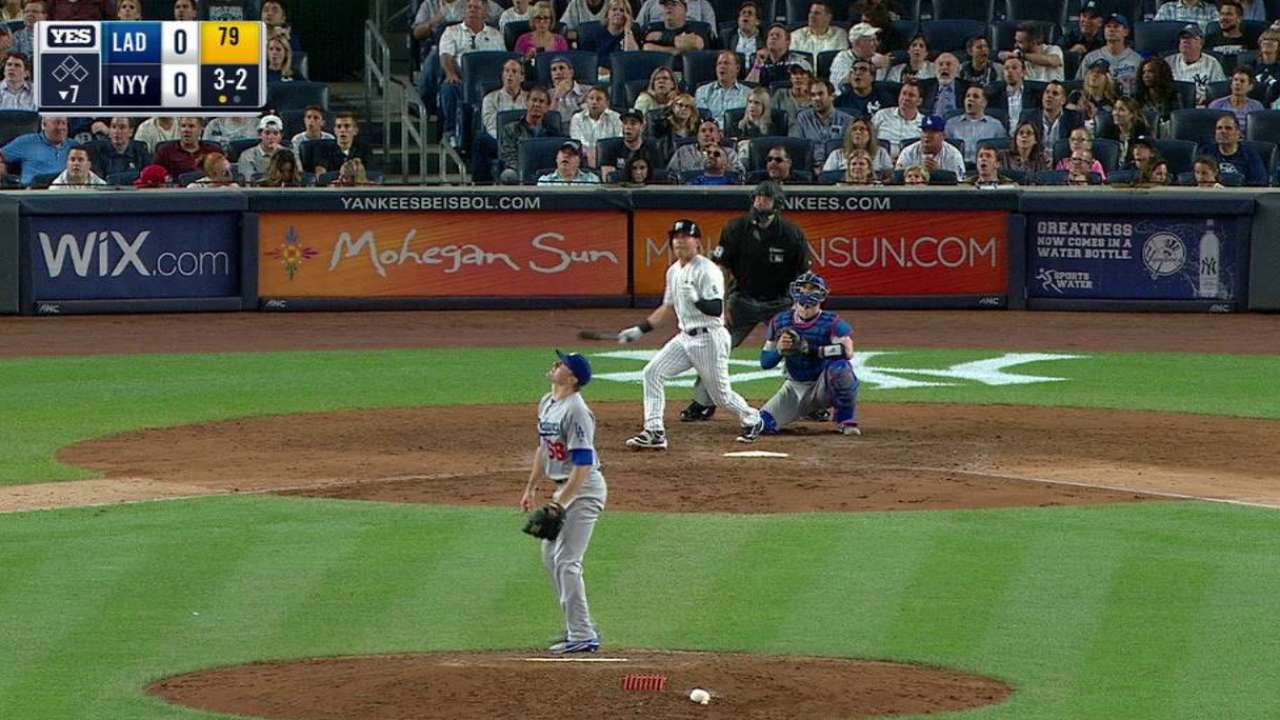 NEW YORK -- Jacoby Ellsbury was left out of the starting lineup in another big game. This time he ended up as a difference-maker in a 3-0 victory Tuesday night at Yankee Stadium.
With every game critical in the Yankees' bid for a postseason berth, Tuesday night's tilt with the Dodgers became even bigger when New York lost the night before. When the lineup was posted, Ellsbury was not in it. Manager Joe Girardi had chosen this moment to give him a routine day off.
Girardi said it was coincidence. But Ellsbury didn't start last season's Wild Card Game against Houston. And he also didn't start Sept. 4 in Baltimore when Girardi called it the most important game of the year. The Yankees faced left-handers in all three contests.
Ellsbury came into the game in the fifth when Aaron Judge was forced out by an oblique injury. His first at-bat was a nine-pitch battle with Dodgers reliever Ross Stripling that ended with Ellsbury hitting a full-count curveball into the second deck in right field to snap a scoreless tie in the seventh.
Didi Gregorius was also out of the starting lineup because of bruised ribs and a sore forearm. He came off the bench to pinch-hit and drove Stripling's next pitch into the bleachers in right-center field for his 18th homer. It was his first career pinch-hit home run.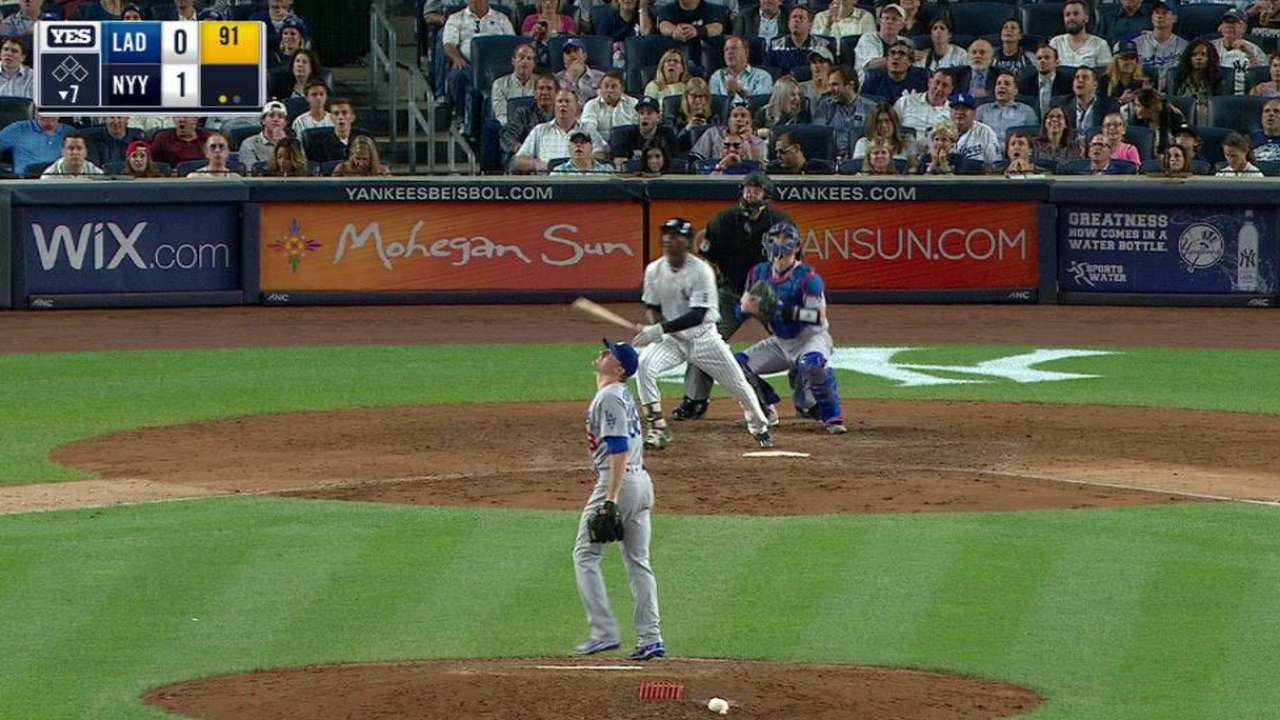 Ellsbury dismissed what could have been perceived as a slight by saying "they're all big games. I play every single day. I played today. I just come prepared every day to play."
And Girardi said this day off had been in the works.
"I told Jacoby that he was going to have Tuesday off like on Friday. I let him know," Girardi said. "There is no tension between us. Would I like to run him out there 162 games? Absolutely. But that's not the world we live in. ... You've got to give a guy a day."
Ellsbury anticipated that he could get into the game at some point and began to warm up in the third inning. He didn't come to bat until the seventh, but Ellsbury was looking to battle Stripling until he got a good pitch.
"I think the longer the at-bat goes, probably the advantage starts pointing toward the hitter," Ellsbury said. "His cutter was good, so I was looking cutter. Fortunately I stayed back and got that curveball. ... You try to hit something hard or get on base any way possible because it's a 0-0 game."
Gregorius envisions returning to the starting lineup for the series finale Wednesday afternoon. He indicated he can still feel the bruise in his rib cage when he swings the bat, but it shouldn't keep him out.
"It's nothing I can't handle, let's put it that way," he said.
Roger Rubin is a contributor to MLB.com based in New York and covered the Yankees on Tuesday. This story was not subject to the approval of Major League Baseball or its clubs.