Closing in on crown, Cubs face Cards on MLB.TV
O's, Red Sox play rubber match at Fenway; Kershaw makes first appearance at Yankee Stadium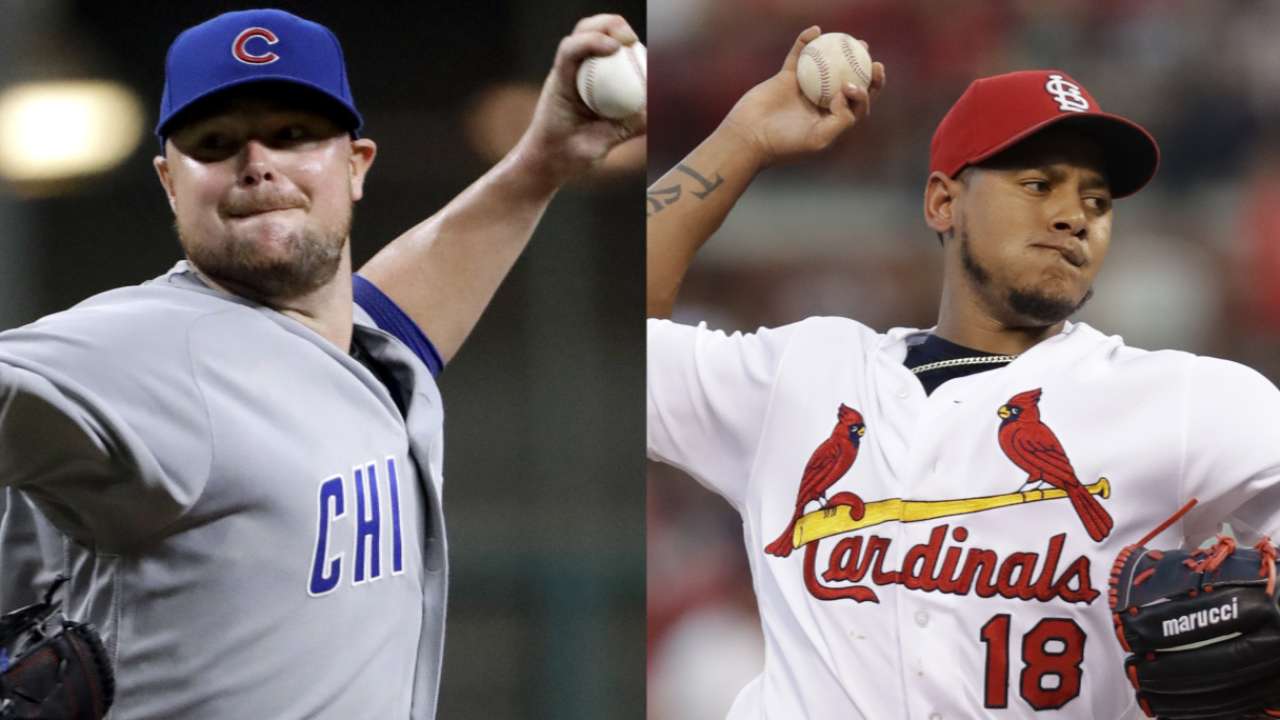 The Cubs and Cardinals conclude another chapter in their storied history today in the finale of a three-game set at Busch Stadium. With a win Tuesday, the Cardinals avoided the possibility of watching Chicago celebrate a division title on their home turf today but are still on the verge of ceding the National League Central to the Cubs, whose magic number remained at three.
The Cardinals are competing to extend their season with a spot in the NL's Wild Card Game. They enter the day trailing the Mets by a half-game for the second spot.
• MLB standings | Postseason Picture
This is far from the only intriguing matchup in today's 15-game slate, which is available for streaming live on MLB.TV. Several more playoff contenders will meet head-to-head, including Orioles at Red Sox, Mets at Nationals and Rangers at Astros. Some of the NL's top hurlers -- Clayton Kershaw, Jon Lester, Madison Bumgarner and Jose Fernandez -- are also scheduled to take the mound for their clubs.
MLB.TV Premium has returned with the same features as last year, and is only $9.99 for the rest of the season. This package has the best value and provides access to more than 400 devices and a free subscription to the MLB.com At Bat Premium app (a $19.99 value). It offers the best picture quality ever -- a new 60 frames per second -- for supported devices.
Here's what to watch for throughout the day (all times in ET):
Rivals close set in St. Louis: CHC@STL, 1:45 p.m.
This NL Central clash features a prime pitching matchup between two of the division's best pitchers in Lester and Carlos Martinez. Lester enters the game riding an eight-game quality start streak; he's 6-0 with a 1.17 ERA and a .191 opponent batting average in that span. Lester tossed seven scoreless innings against the Astros in his last start, holding them 0-for-5 with runners in scoring position.
"He doesn't cower from [big moments]," Cubs manager Joe Maddon said. "He absolutely loves it. That's why you sign a guy like this -- for these particular moments. When you watch him play in this moment, you can see he absolutely relishes it. He wants to be out there."
The Cardinals, meanwhile, have won each of Martinez's last five starts. The righty completed at least six innings in each of those outings and is 4-0 with a 1.85 ERA in that span.
Stat that matters: Cubs starters own a .248 BABIP this year, the best mark in the Majors.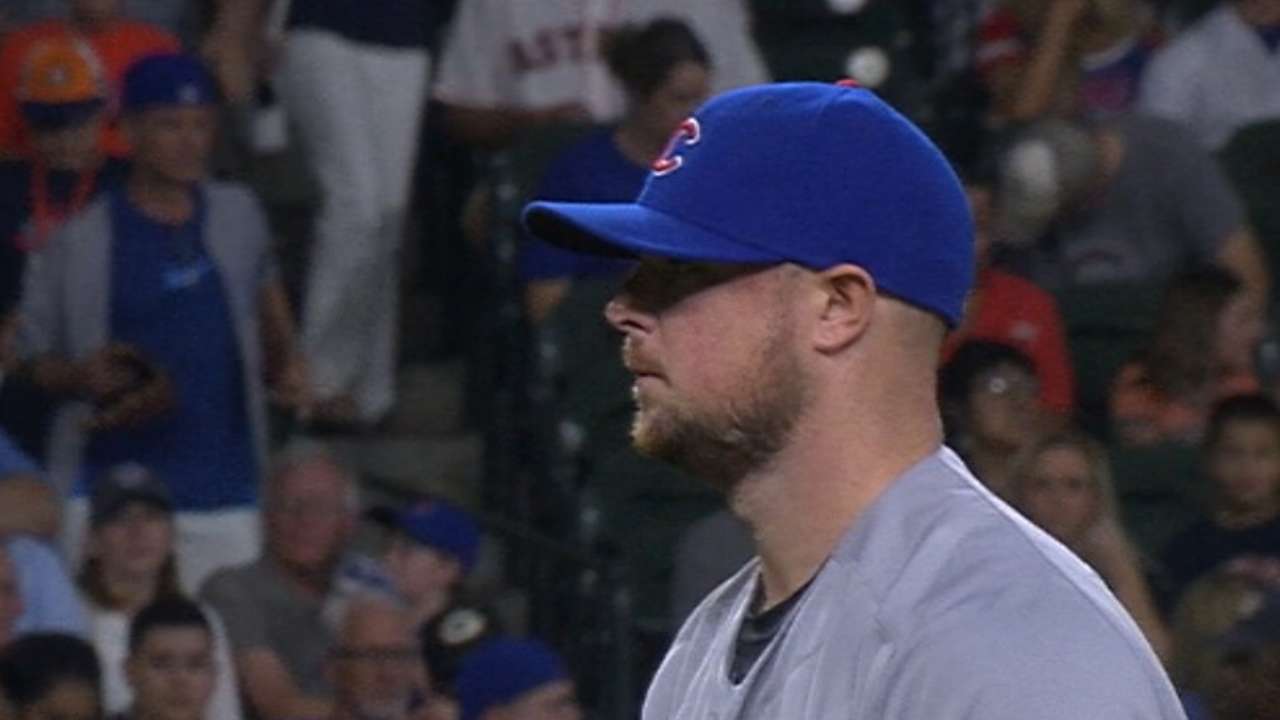 Kershaw toes the rubber in the Bronx: LAD@NYY, 4:05 p.m.
Kershaw's return from the disabled list was short-lived -- the Dodgers ace lasted just three innings and 66 pitches in his first start since June 26 after missing time with a herniated disk in his lower back. He should be in line for a longer appearance in today's finale at Yankee Stadium, his first career appearance at the New York ballpark. Kershaw is set to make three more starts in the regular season as he builds up his arm strength and stretches out for a potential postseason run with the first-place Dodgers.
"For Clayton to be back on the mound, that's a win for us," Dodgers manager Dave Roberts said after Kershaw's last outing.
Right-hander Michael Pineda will oppose Kershaw, seeking his first win since Aug. 5. Pineda has struggled since, allowing 14 runs across his last four turns. The Yankees enter today's contest firmly in the mix among a crowded seven-team American League Wild Card field, tied with Detroit two games behind Baltimore and Toronto.
Stat that matters: Kershaw has walked just 2 percent of the batters he's faced this season (9-of-455), good for first among all qualified starters.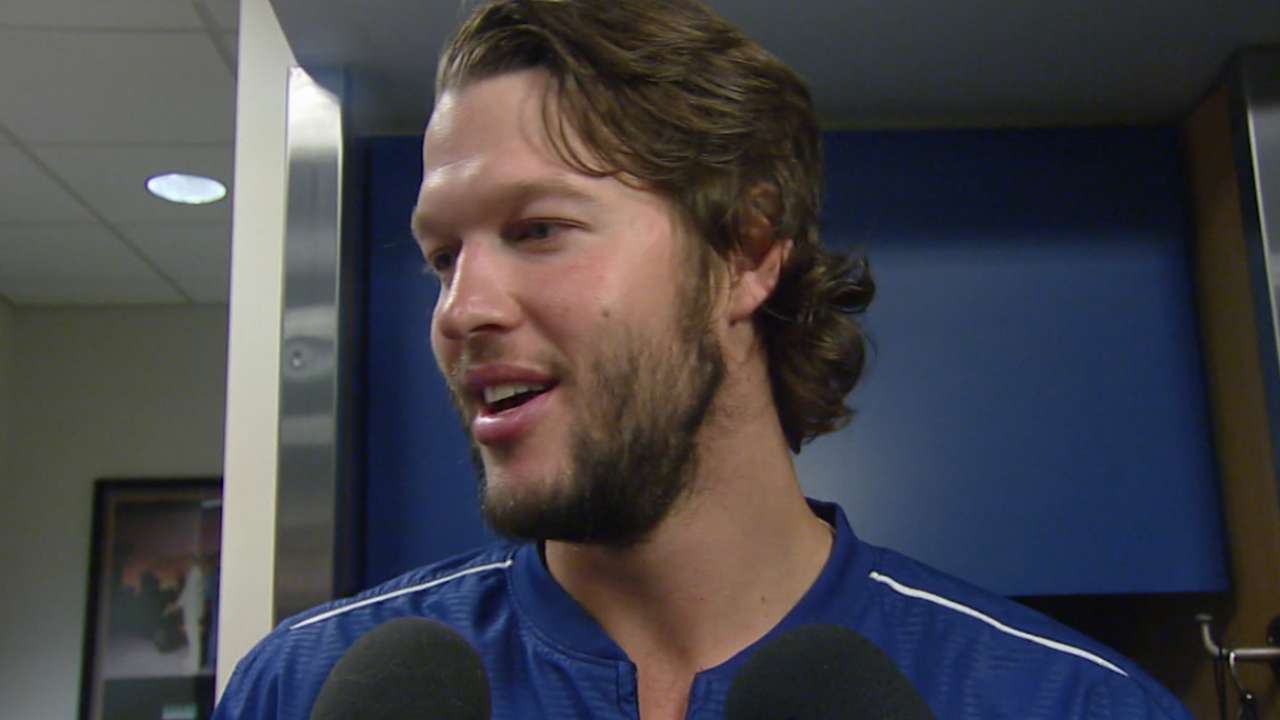 O's, Sox battle for AL East, Wild Card: BAL@BOS, 7:10 p.m.
With the regular season winding down, much of the attention will be on the AL East, where four teams are competing for a division crown or the runner-up prize of a place in the AL's Wild Card Game. Two of those clubs -- the Red Sox and Orioles -- wrap their series today at Fenway Park. Boston enters the matchup atop the division, two games ahead of the O's, while the Baltimore is currently holding down a Wild Card spot.
The Red Sox's Rick Porcello (20-3), the Majors' only 20-game winner, will start the finale as he looks to stay unbeaten at Fenway. The right-hander is 13-0 with a 3.03 ERA at home this season. The Orioles will counter with righty Kevin Gausman, who saw both his four-start winning streak and scoreless-innings streak of 20 2/3 come to an end Friday in a no decision vs. Detroit.
Stat that matters: Porcello has completed at least seven innings and allowed three runs or fewer in nine consecutive starts, the longest such streak in the big leagues this season.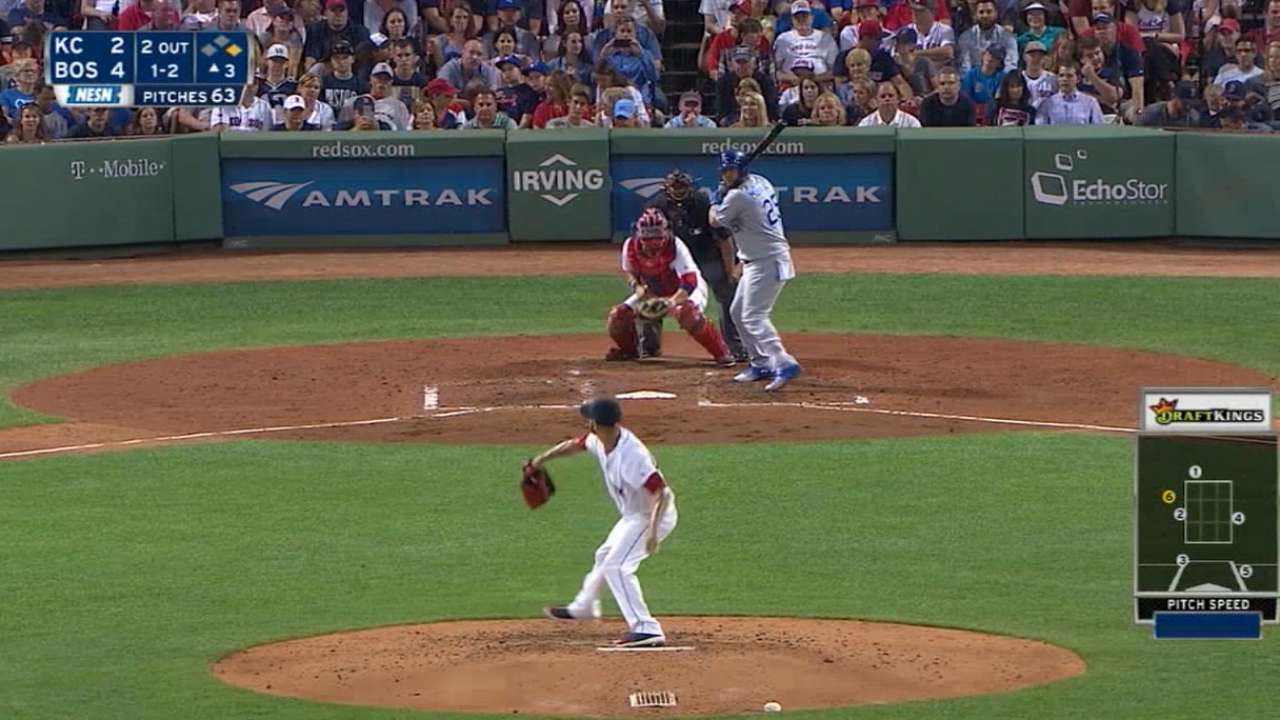 Fernandez looks to improve on the road: MIA@ATL, 7:10 p.m.
Fernandez tossed one of his best outings of the season in his last start, spoiling Kershaw's return with seven scoreless innings and 14 strikeouts. It marked the fifth time in his young career, and third time this season, that Fernandez has totaled as many strikeouts. The right-hander will look to build upon that momentum and solve his road woes -- he owns a 4.46 ERA away from Marlins Park -- when he takes on the Braves in Atlanta tonight.
Fernandez has thrown 167 1/3 innings through 27 starts this season and is approaching the career-high (172 2/3) he established as a rookie in 2013. With the Marlins all but eliminated in the NL East and fading from Wild Card contention, his season may be nearing an end as Miami could shut down its ace if the playoffs slip out of reach.
The Braves will counter with fellow NL All-Star Julio Teheran, who has allowed just two runs across his last two starts. He's 5-3 with a 3.16 ERA in 14 career starts against Miami.
Stat that matters: With a two-run shot against the Marlins on Tuesday, Atlanta's Freddie Freeman notched his first 30-homer season and eclipsed the 500-RBI milestone.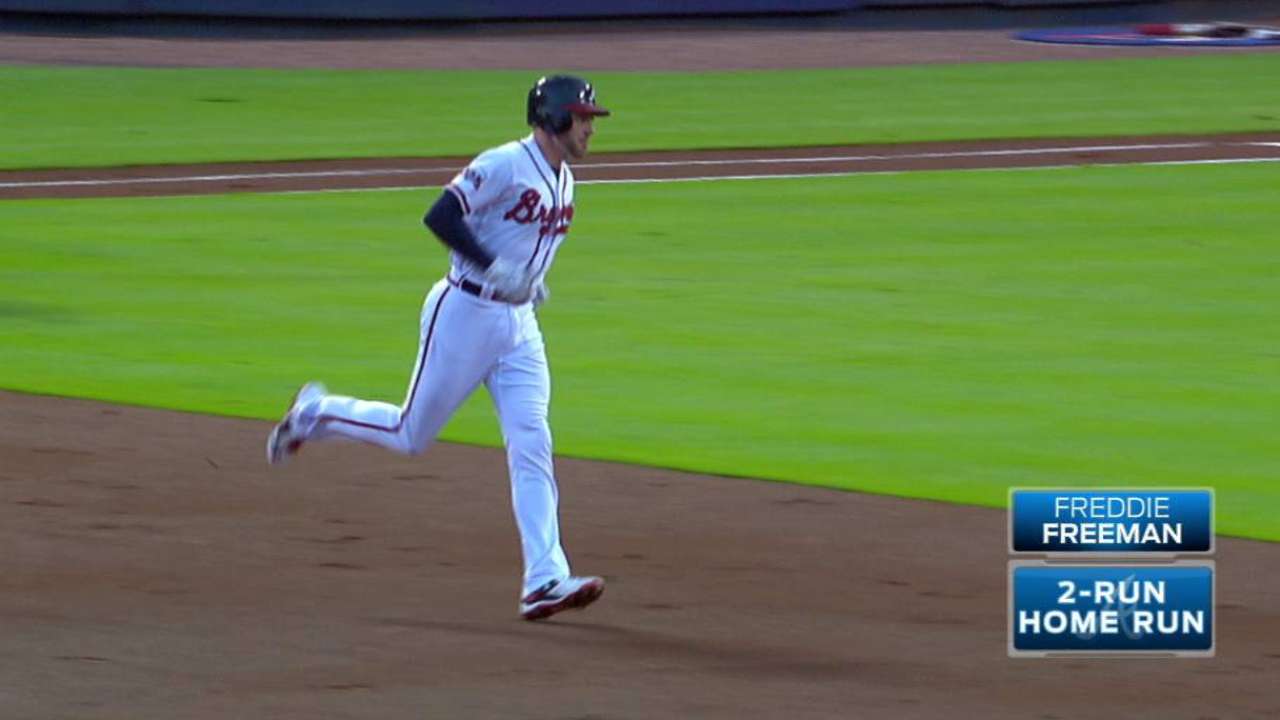 MLB.TV Premium subscribers get the Mosaic View -- split screen or quad, available on PC or Mac only. That always comes in handy, especially when scoreboard-watching looms. MLB.TV Premium and MLB.TV Single Team subscribers both enjoy HD and both will get real-time highlights and player stats automatically loaded moments after they occur (only for the game you are watching with MLB.TV Single Team, and for all games with MLB.TV Premium).
Chad Thornburg is a reporter for MLB.com. This story was not subject to the approval of Major League Baseball or its clubs.