Boyd says off night due to delivery, not fatigue
With Tigers chasing playoff spot, lefty gives up seven early runs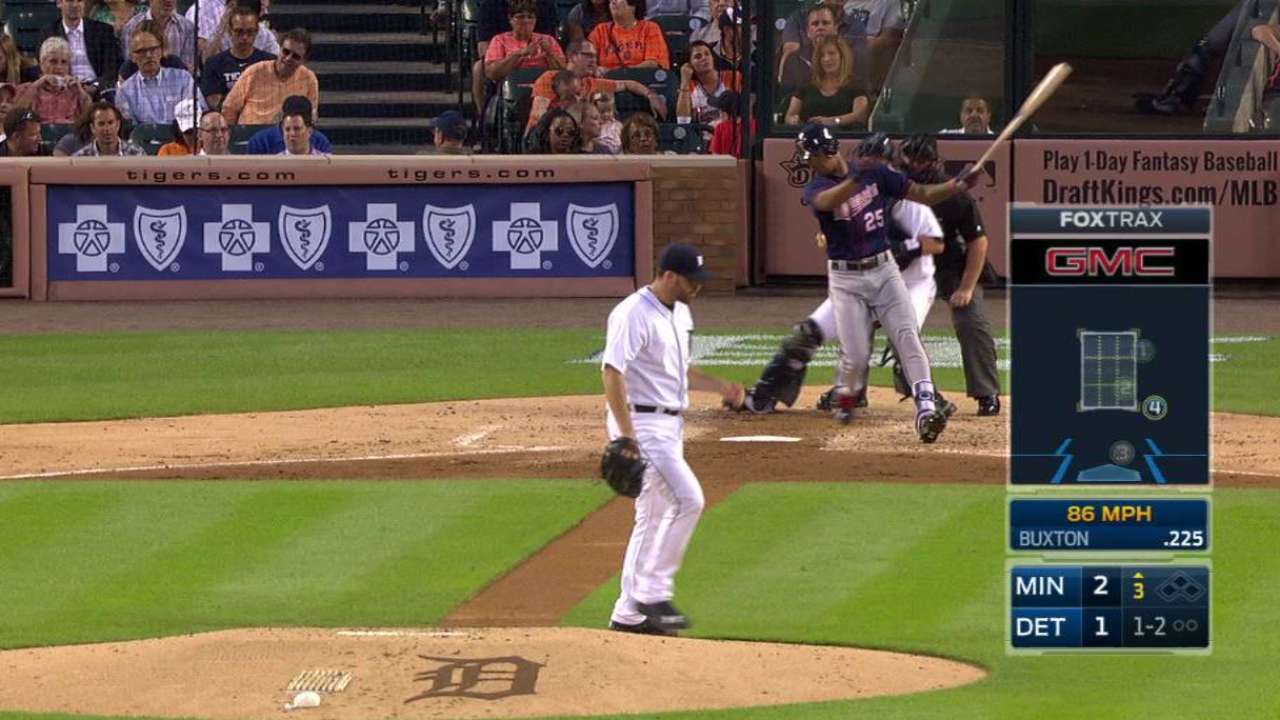 DETROIT -- Matt Boyd isn't physically tiring, he said. He pressed through 172 innings at five stops last year, finishing in the Tigers' rotation and building up the stamina of a full schedule.
His first out Tuesday pushed him to 150 innings this season. That wasn't the issue so much as the two-run lead the Twins had built by the time Boyd retired a batter. And it didn't get better from there, draining the excitement of a playoff race out of the Comerica Park crowd in an 8-1 loss to the Twins.
Boyd had the kind of rough outing that befalls a young pitcher, a mess of mechanical issues and flat pitches. The way the offense continues to struggle, Detroit couldn't afford the deficit.
"Not every start's going to be a great start. It's just the timing isn't great, because we're in September," manager Brad Ausmus said. "But there's going to be days where our starters don't have great outings, even in the next three weeks. We hope that when that happens next time, we overcome it with offense."
By the end, even if Boyd wasn't tiring, he was tired of leaving pitches up to get hit.
"Just wasn't working on all cylinders today," he said. "What's given me success since July just wasn't there. I was out of sync."
He looked more like the Matt Boyd of last September, struggling to keep pitches down. He had thrived over the past two months by working up and down in the strike zone, earning him timely ground balls and tempering the fly-ball tendencies from his rookie season.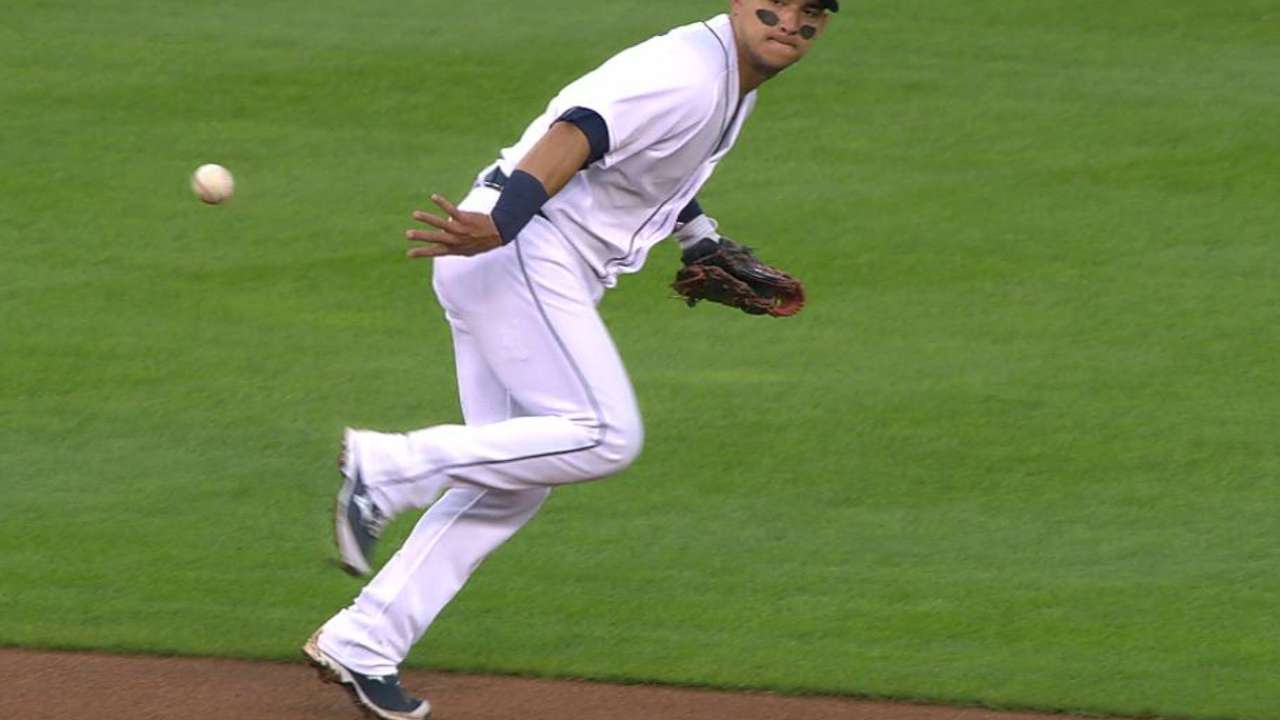 On Tuesday, Boyd recorded just two ground balls for outs. One was a Kennys Vargas double play after three straight hits to begin the game. The other was a Brian Dozier dribbler in the fourth before Jorge Polanco -- who homered off a Boyd changeup over the plate his previous time up -- hit a two-run single to knock Boyd out of a 7-1 game.
Boyd threw 11 sliders and breaking balls, according to data from MLB.com Gameday. The only out he recorded from them was a Byron Buxton strikeout, one of two Boyd recorded in his lowest total in a start since June. Two other sliders went for base hits.
"It wasn't clicking on my delivery," Boyd said. "It was just kind of falling apart out there on mound. I wasn't able to repeat, and you can't command when you do that. It's just a recipe for disaster."
The Twins did more damage with Boyd's fastball, which was slower than it had been in over a month. He had picked up velocity as he racked up wins over the past several weeks, averaging around 93 mph with some fastballs at 95. On Tuesday, he averaged 91.5 mph on his fastball, topping out just under 94, and gave up six hits on it.
Ausmus said there's no physical issue he knows of. Boyd chalked it up to delivery.
"I've got to be better with what's gotten me success mechanically, the adjustments I made in July," he said. "I just kind of went away from those for whatever reason. But looking at it and seeing the film, I know what I need to do."
Ausmus stuck with Boyd into the fourth hoping for that correction. With Anibal Sanchez and Mike Pelfrey starting the next couple of days, the manager didn't want to burn his bullpen. Buck Farmer's 4 1/3 innings of scoreless relief saved him, but with Jordan Zimmermann in limbo, the Tigers still need Boyd to get back to previous form.
He carries a lot of importance for a second-year starter.
"You can count on me going out there and competing with everything I've got in the next start," he said.
Jason Beck has covered the Tigers for MLB.com since 2002. Read Beck's Blog, follow him on Twitter @beckjason and listen to his podcast. This story was not subject to the approval of Major League Baseball or its clubs.