Murphy runs hit streak vs. Mets to record 18 games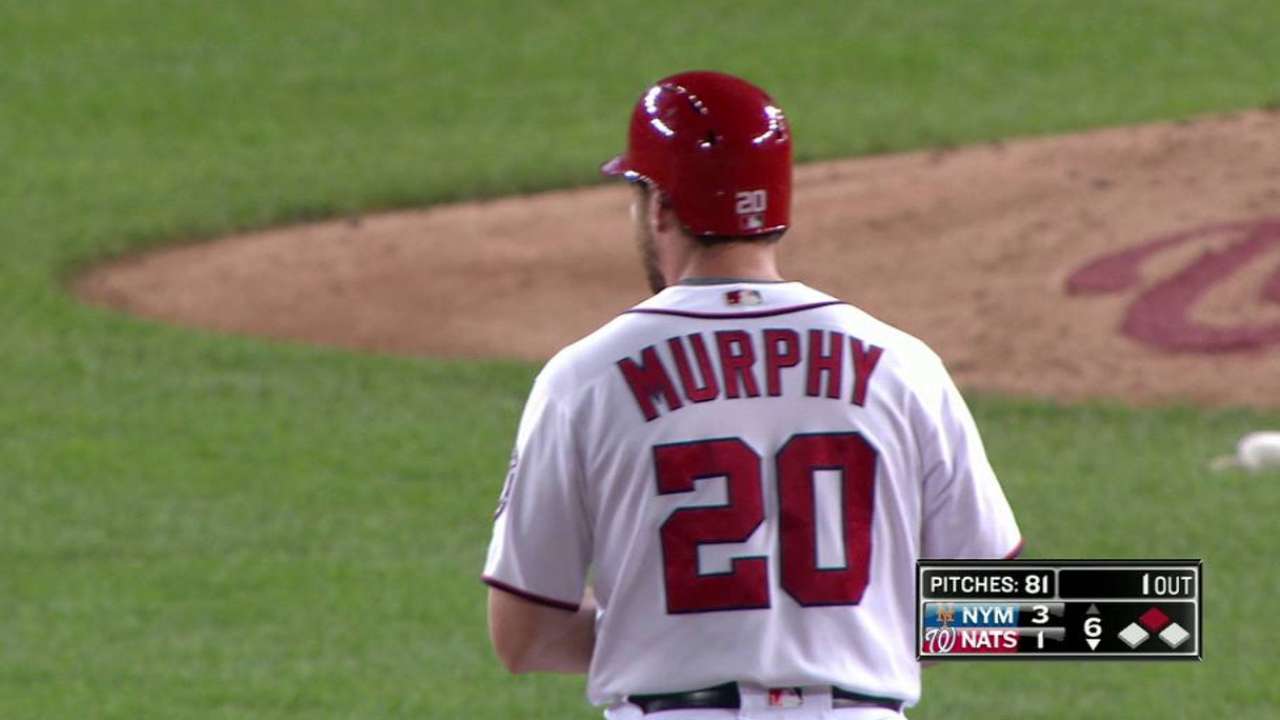 WASHINGTON -- Daniel Murphy spent the first seven seasons of his career playing for the Mets. He's spent the 2016 season beating up on them.
With a sixth-inning double and ninth-inning single in the Nationals' 4-3 loss on Tuesday, Murphy has now hit safely in all 18 games he has played against his former team this season.
Murphy's streak is the longest ever single-season hit streak against the Mets. He is batting .411 (30-for-73) against his former team, with six doubles and seven home runs. Per Elias Sports Bureau, it is also the longest streak by any player vs. his previous-year team, besting Lou Brock, who hit safely in 17 straight games against the Cubs as a Cardinal in 1965.
Although Murphy has refused all season to say he takes special pleasure in dominating the Mets, others aren't so sure. Back in June, after Murphy had a big game against his former team, pitcher Max Scherzer commented, "It's just obvious he wants to beat them up."
Despite his two hits Tuesday, Murphy's night was marred by a 10th-inning strikeout. He came to bat against Mets reliever Jerry Blevins with a runner on first base and Washington down a run, and he took a curveball for a strike, then swung through two more to end the game.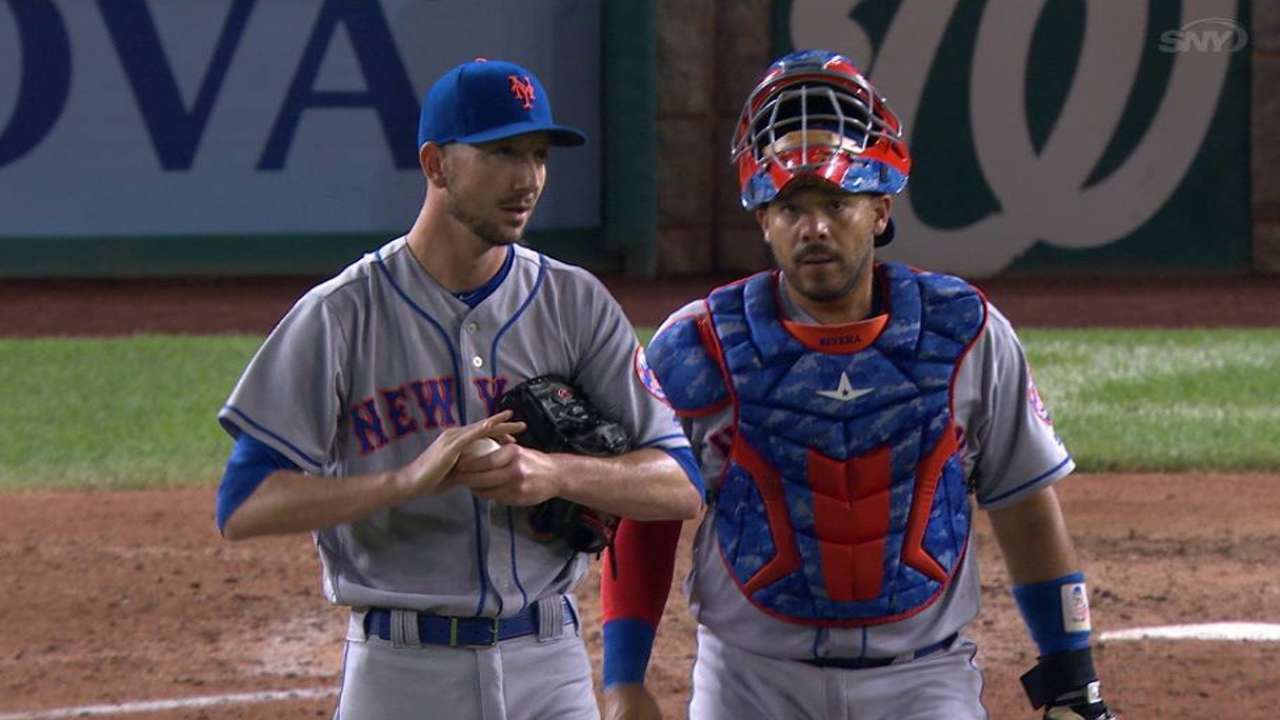 "That's a situation where they got Murph tonight," manager Dusty Baker said. "But Murph's gotten them many, many, many, many, many, many times."
Beyond his success against the Mets, Murphy is having a career year, batting a league-best .347 with a .990 OPS after hitting .288 with a .755 OPS in his time with the Mets.
"I don't think you can get a hit every time you're at the plate," Blevins said. "He's so good, MVP candidate for a reason."
Murphy's double Tuesday came off a 99-mph sinker from Noah Syndergaard. It left the lefty's bat at 114 mph, according to Statcast™, and hooked down the right-field line and into the corner.
Three innings later, Murphy led off the ninth with a hard ground ball that pulled second baseman T.J. Rivera up the middle. He beat out the throw and came around to score as part of the Nationals' game-tying rally. He finished 2-for-5 on the night.
Alex Putterman is a reporter for MLB.com based in Washington. This story was not subject to the approval of Major League Baseball or its clubs.