More callups on tap after PCL Championship
Padres' candidates include Hedges, Renfroe, Margot and Asuaje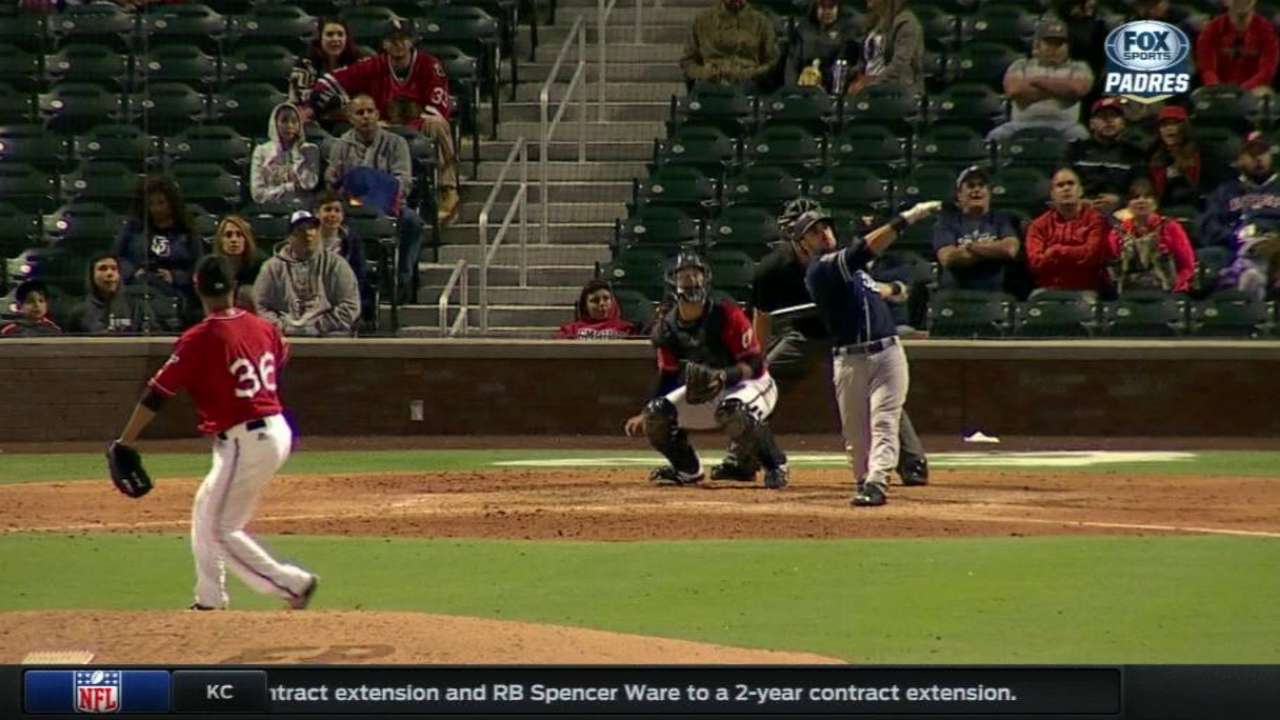 SAN FRANCISCO -- For much of the baseball world, roster expansion is reserved for early September. This year, however, the Padres have largely chosen to wait, giving their top prospects a chance to compete in the Pacific Coast League playoffs.
The Championship Series began Tuesday with El Paso playing host to Oklahoma City. That means the Padres will likely be making a few callups within the next week or so.
"There's obviously a group of guys we're strongly considering bringing up when the playoffs end there -- hopefully after they win a championship," said Padres manager Andy Green. "I don't think we're going to be flirting with the number 40, by any stretch, on the roster. But we're going to add some guys, and those guys will find out after the playoffs are over."
Lefty reliever Buddy Baumann, outfielder Patrick Kivlehan and infielders Nick Noonan and Jose Rondon have already gotten their big league chance this season. They could very well be back with the Padres when the PCL Championship Series comes to an end.
But who might join them? Some of the most highly touted Padres youngsters are options.
Here's a look at a few of those big names -- and what the Padres stand to gain and lose by calling them up:
Austin Hedges: The 24-year-old backstop would appear to be a lock for a callup. As of Thursday, the Padres will have assured themselves an extra year of team control with Hedges, and service time won't be an issue. Plus, he's already on the 40-man roster, and there's plenty of playing time available with Christian Bethancourt on the disabled list and Derek Norris struggling.
Hunter Renfroe: The PCL MVP Award winner is still awaiting his big league debut, after batting .306/.336/.557 during the regular season, with a team-leading 30 home runs. He's the Padres' No. 3 prospect, and his resume speaks for itself. In order for Renfroe to receive a callup, the Padres would have to clear room on the 40-man roster -- something they've indicated they're willing to do. Renfroe is a prime candidate, given that he would need to be added during the offseason anyway -- or risk being lost to the Rule 5 Draft.
"At this time of year you look at guys that you've got to protect going into next season," Green said. "They receive the strongest consideration because there's an opportunity cost to adding somebody that doesn't have to be protected."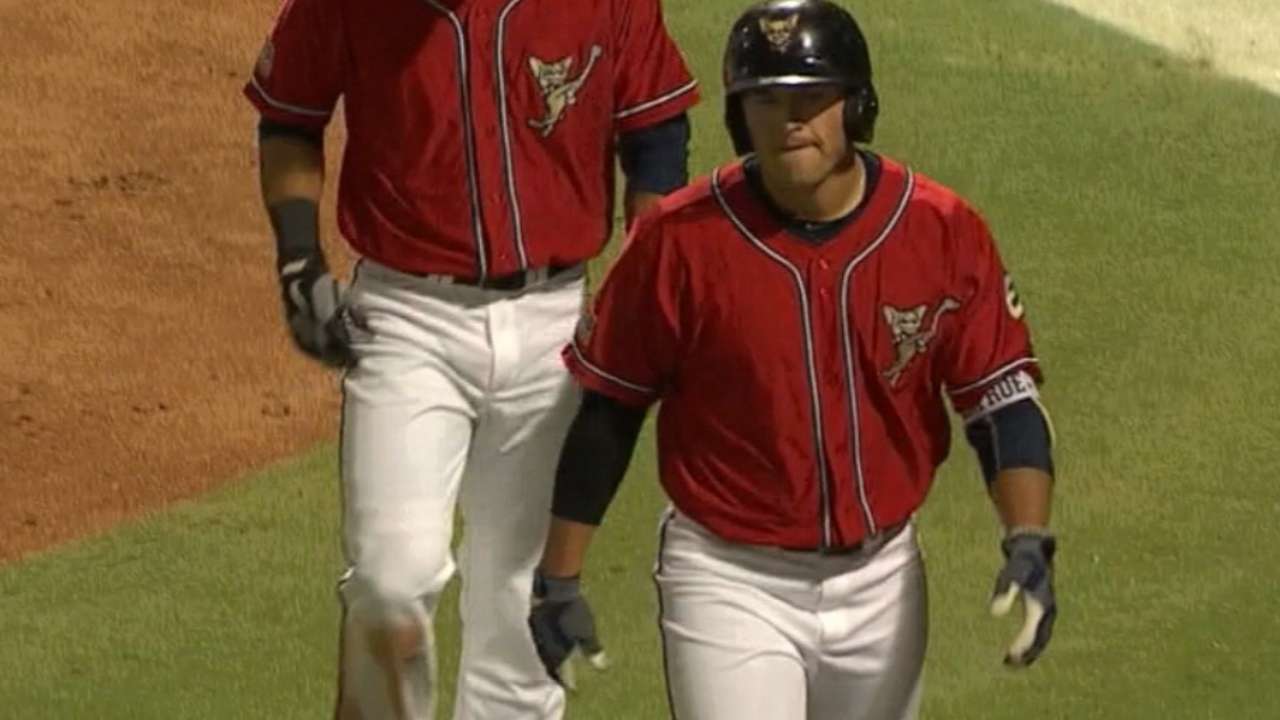 Manny Margot: Margot, the club's No. 2 prospect, has been a force at the plate this season, batting .304/.351/.426 with 30 steals. Couple that with his elite defense and the fact that he's already on the 40-man roster, and he's clearly a callup candidate. That said, Margot has played more games in 2016 than he's ever played before. At 21, he's already one of the youngest players in the Pacific Coast League. With Travis Jankowski and Jon Jay, the Padres appear set in center field for the rest of the season. By holding Margot back -- for a few weeks now and a few weeks early in the 2017 season -- they could gain a critical year of team control when he's 28 and in his prime.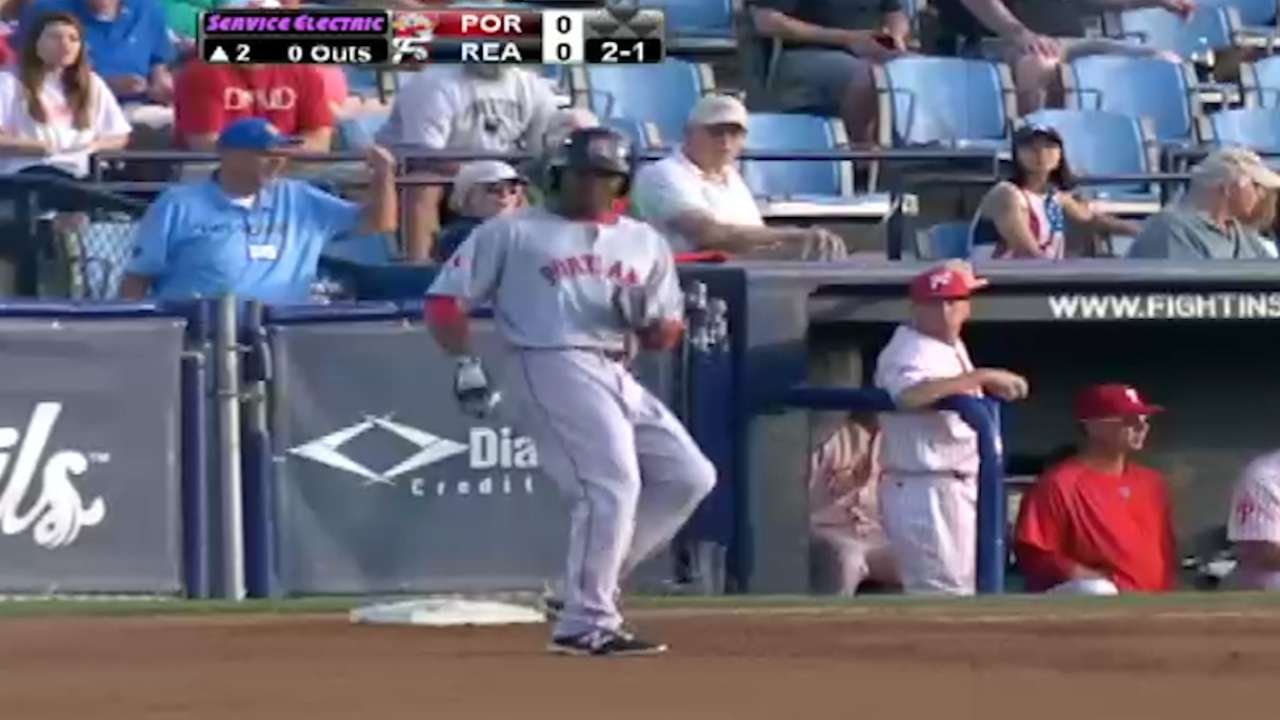 Carlos Asuaje: Like Renfroe, Asuaje would need to be placed on the 40-man roster. But it's not hard to envision the Padres finding a place for their No. 20 prospect. They have to do so before the Rule 5 Draft, anyway. Asuaje won the PCL Rookie of the Year Award this season, and Green has already indicated he'll get a chance to compete for an infield spot in Spring Training next year. The Padres might be well served to give the versatile Asuaje a sort of early tryout.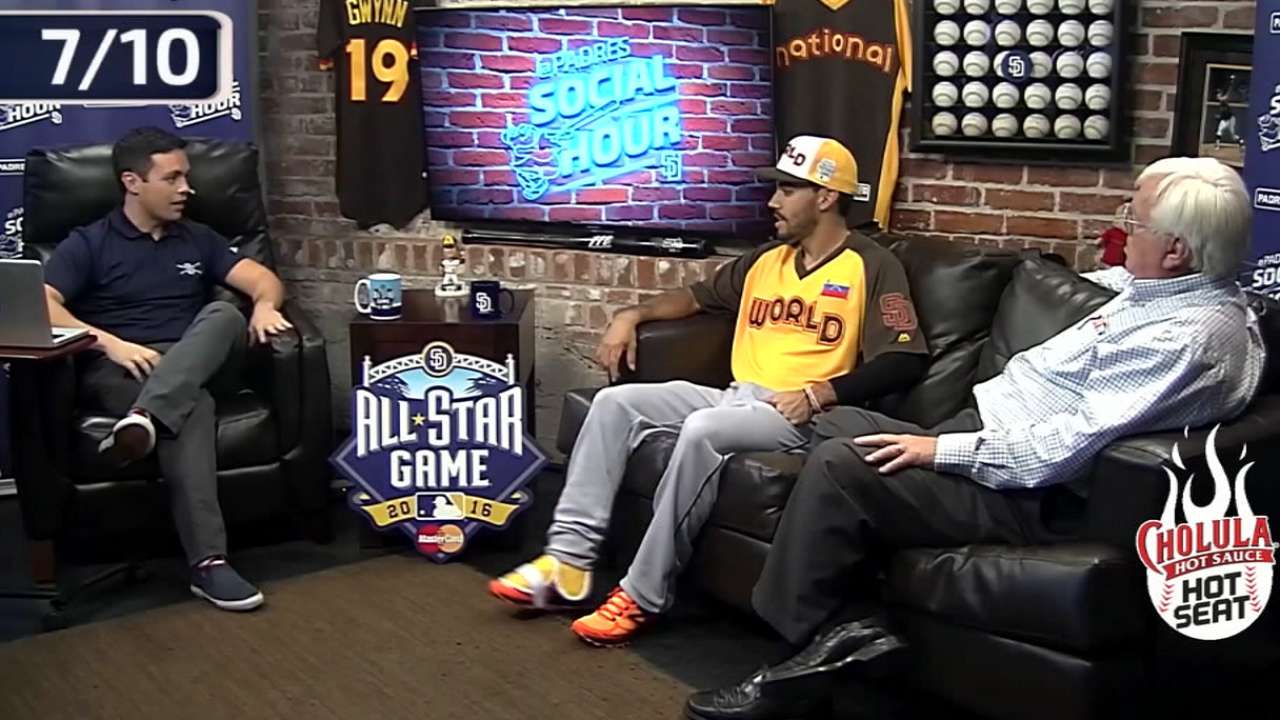 AJ Cassavell covers the Padres for MLB.com. Follow him on Twitter @ajcassavell. This story was not subject to the approval of Major League Baseball or its clubs.