Trout adds another great snag to highlight reel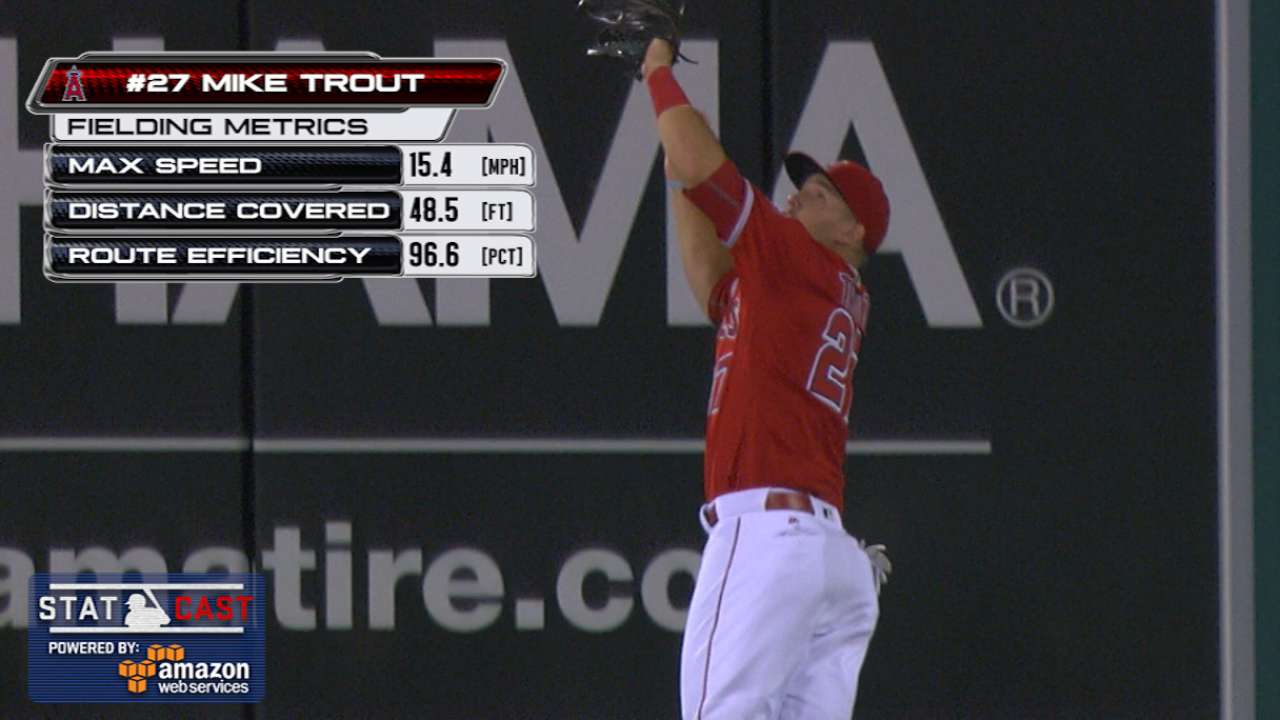 ANAHEIM -- Angels star center fielder Mike Trout saved a run with an athletic catch in the third inning of Tuesday night's game 8-0 loss to the Mariners.
Trout raced back toward the wall in center and made a leaping grab on a liner by Mike Zunino for the third out. When Trout landed, his momentum sent him crashing into the fence.
"It was fun," Trout said. "I had to get up and jump and made a catch. I thought I was going to catch it without jumping, but the ball took off. He hit that well."
Nelson Cruz was on first base and running hard on contact with two outs, so Trout's snag prevented Cruz from crossing the plate and kept the score 4-0 Mariners. Zunino's line drive had an exit velocity of 109.6 mph and a launch angle of 15 degrees, according to Statcast™. Batted balls with those metrics are hits 70.5 percent of the time.
"That's Mike," Angels manager Mike Scioscia said. "He's going to play. He had a beat on it all the way and timed his jump perfectly. That's a heck of a catch. That ball was hit hard."
Statcast™ also tracked Trout covering 48.5 feet at a top speed of 15.4 mph. His route efficiency was 96.6 percent.
Austin Laymance is a reporter for MLB.com based in Los Angeles. This story was not subject to the approval of Major League Baseball or its clubs.