Mr. October keeping eye on Baby Bombers
Hall of Famer Jackson helping Sanchez, Judge and Austin adjust to the Majors
NEW YORK -- One of the Yankees' living legends recently sat down with one of the club's brightest young stars. Reggie Jackson has known some of this electric group of Baby Bombers -- Gary Sanchez, Aaron Judge and Tyler Austin -- since they were teenagers. So they heed his advice as not only coming from a Hall of Famer, but from a friendly face as well.
"He sat me down the other day and told me to believe in myself," Austin said. "He said you only get called up to the big leagues for the first time once. He told me to enjoy it up here.
"That's Reggie Jackson, you take everything he says to heart," Austin said. "You know what I mean?"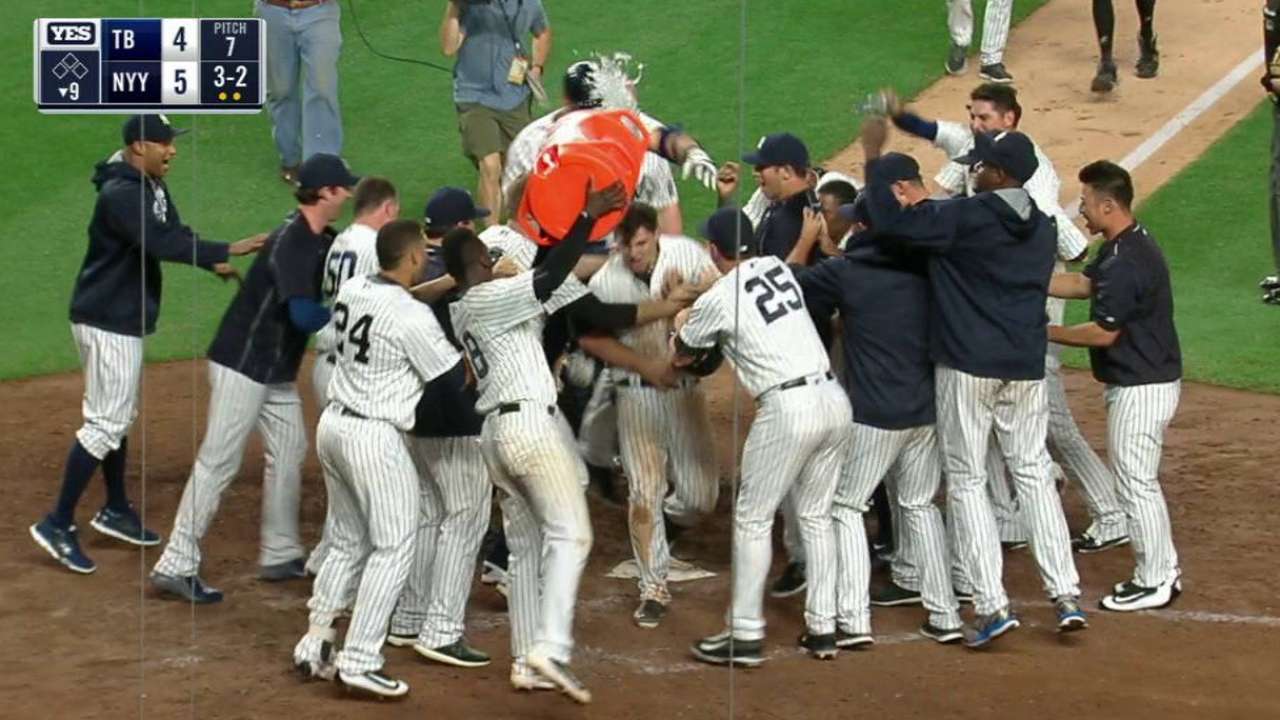 Jackson's role as a special advisor puts him heavily involved with Triple-A Scranton/Wilkes-Barre, and it allowed him to pay special attention to the group of young players who have helped the Yankees to a 24-15 record since Aug. 1. He's talked to Austin and Judge in particular about the physical side of the game as well as the mental side.
"I try to come around a bit more when they make it to the big leagues because it could be a bit nerve-wracking and it can put you to the test," said Jackson, who wore a custom-made Mr. October cap around the field Tuesday. "This is the final deal for them. The adjustment for them, I just try to be a familiar face for them when they're here."
Jackson feels a certain kinship with Judge, who profiles as a power-hitting outfielder with the propensity to strike out. Sound like anyone? Jackson finished his career with 563 home runs and a Major League-record 2,597 strikeouts.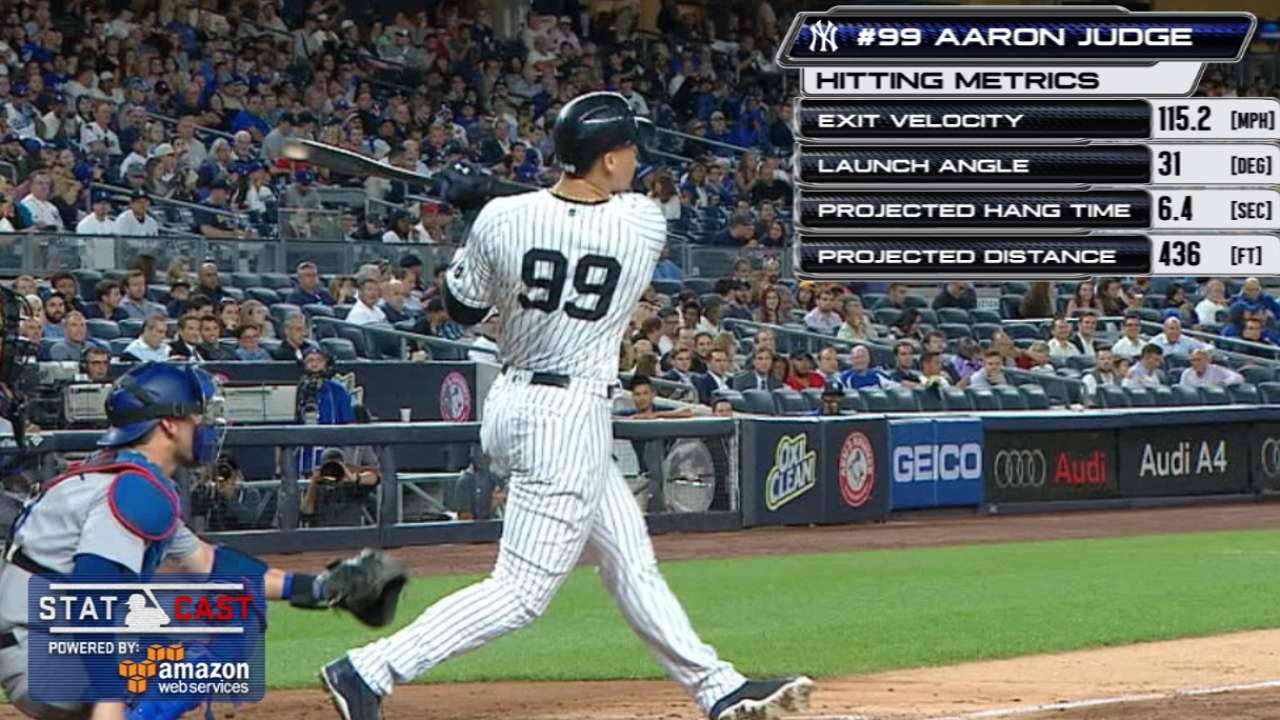 "When I see a guy like Judge, I can certainly look at him and say, 'That's what I once was,'" said Jackson. "A guy with a lot of power who swung and missed a lot. I was fortunate, the organization I was with in Oakland, they let me play and learn on the job. It'll be the same thing for him. He'll have to adjust. I want to see him get his education here. If he fails, we're going to help him get better."
If the Yankees do find their way into the postseason, they'll look to the promotion of the young players as this season's turning point. And if that happens, those young players will have Mr. October to turn to for guidance and advice.
"We have a good team-thing going here, and the young kids help that," said Jackson. "With the help of Tyler Austin and Gary Sanchez and some of the young pitchers, Aaron Judge provides excitement, they provide some thoughts for the future and a vision for what can be. But it takes a lot more than a youth movement. It's the organization."
Joe Trezza is a reporter for MLB.com based in New York. Follow him on Twitter at @joetrezz. This story was not subject to the approval of Major League Baseball or its clubs.