Braves looking to add veteran pitching over offseason
GM Coppolella answers range of topics in Twitter Q&A
ATLANTA -- In addition to expressing his adoration for Harambe the gorilla and Dansby Swanson's hair during his #AskCoppy Twitter Q&A on Tuesday, Braves general manager John Coppolella addressed a range of topics regarding the Braves' future, including potential offseason additions and Atlanta's Minor League success, as the 2016 season winds down.
Over the course of this offseason, the Braves figure to add one veteran starter, if not two. When asked about the value of having such leadership in the big league rotation, Coppolella responded: "Extremely important. We miss guys like Tim Hudson, Derek Lowe and Javier Vazquez more than numbers can quantify."
In his sixth season in the Majors, Julio Teheran represents the most experienced member of Atlanta's rotation at just 25 years old. The rest of the current rotation, which includes Mike Foltynewicz, Matt Wisler, Williams Perez and Joel De La Cruz, has combined for just eight years of Major League time.
All four of those pitchers, as well as Aaron Blair and Tyrell Jenkins, have worked through their fair share of growing pains throughout 2016, either with the Braves or in the Minors. But on Tuesday, Coppolella stated the former won't be tolerated next season if moves are made.
"We don't," Coppolella said when asked about providing chances for young talent in the Majors. "Opportunity time is over in 2017. You have to earn a rotation spot once we add free agents."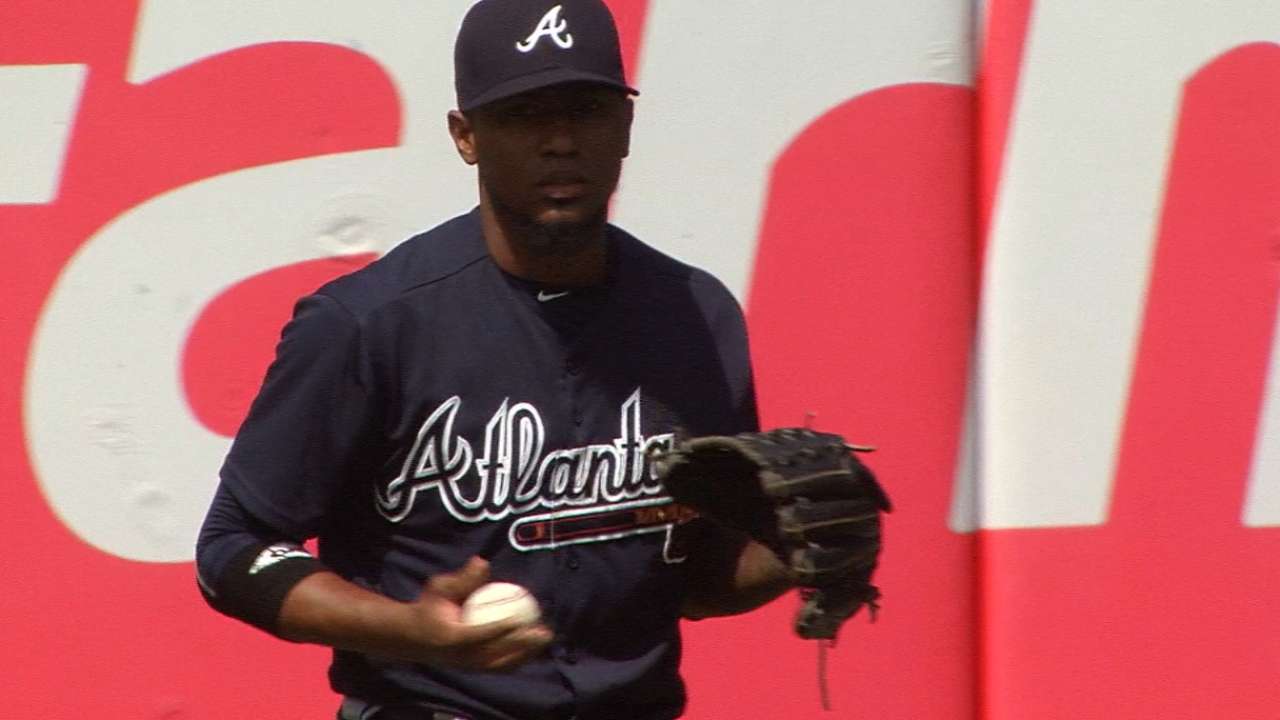 During the Q&A, Coppolella also said Atlanta is currently engaged in ongoing trade conversations with teams that could set up future deals in the offseason.
When asked if the Braves could pursue some of the players they've traded away over the course of their rebuild, Coppolella responded: "Yes -- without naming names because of tampering -- could absolutely see us try to bring guys back in the future."
One position the Braves do feel comfortable at, though, is left field, where Matt Kemp has found success since being acquired from the Padres in exchange for Hector Olivera on July 30. The 31-year-old entered Tuesday's game against the Marlins batting .377 with four homers and 12 RBIs over his past 12 games.
Shortly after the Kemp trade, Coppolella said in an interview with MLB Network Radio that the team had told the former All-Star he needed to get in better shape to reach his potential. On Tuesday, Coppolella expressed his regret over making such comments to other people and said he hopes to retain Kemp down the road.
"That's our goal," Coppolella said. "He's played great and helped so many others in the lineup with protection and putting them in the right spot."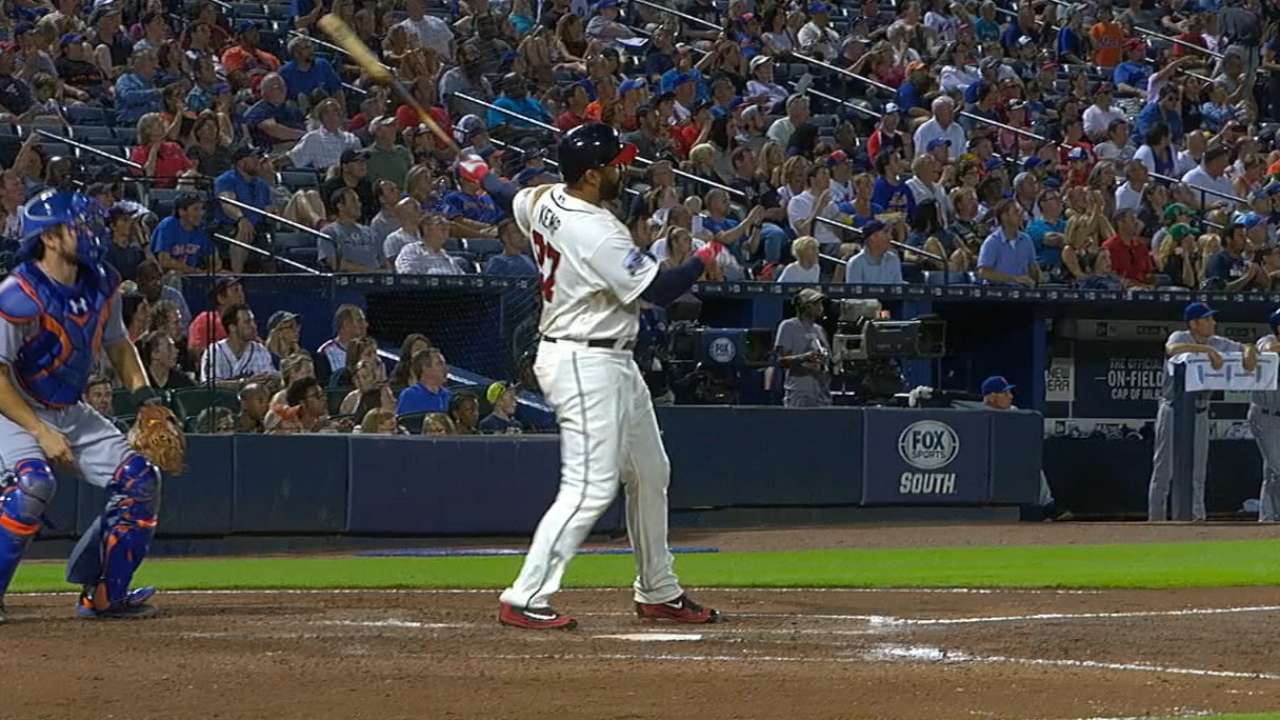 Many of the Braves' prospects have also taken advantage of their current situations, as Class A Rome, Double-A Mississippi and Triple-A Gwinnett have all advanced to their respective championship series.
Coppolella highlighted Double-A right-hander Patrick Weigel and outfielder Dustin Peterson as the pitcher and hitter who have improved the most this season, while also noting the importance of success throughout the Braves' system.
"Playing in winning environments with playoff experience is great for our kids," Coppolella said about the impact on prospects playing in the Minor League postseason. "Winning with prospects validates our plan."
Pat James is a reporter for MLB.com based in Atlanta. This story was not subject to the approval of Major League Baseball or its clubs.