Lucroy: Jeffress 'on road to recovery'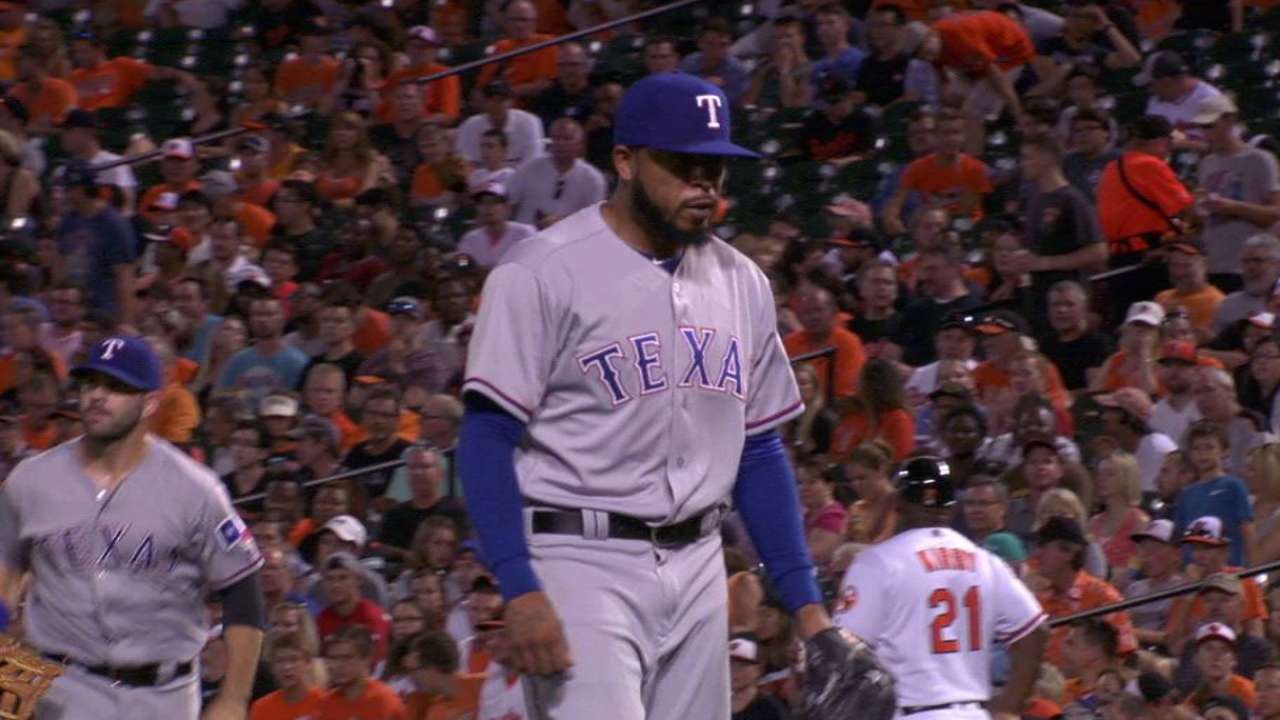 HOUSTON -- Before the Rangers faced the Astros on Tuesday night, catcher Jonathan Lucroy got the chance to catch up with one of his closest friends in the Majors, and Rangers teammate, right-hander Jeremy Jeffress.
Jeffress remains in a Houston-area rehabilitation clinic after he checked himself in on Aug. 31 following a DWI arrest in Dallas a week earlier. Jeffress is expected to spend about a month at the clinic and Lucroy said things have gone well for him.
"He's doing good," Lucroy said. "I don't have a timetable, or anything like that. But he's on the road to recovery and he's getting better. I don't want to get too specific because that's kind of private, but overall he's overcoming some things and feeling better."
Lucroy and Jeffress were traded together from the Brewers to the Rangers on Aug. 1. Their tight-knit relationship began in the Brewers' farm system. Lucroy was a third-round selection in 2007, and Jeffress was their first-round pick in 2006.
"I've known the guy since we were in [Class A] in the Florida State League," Lucroy said. "He's one of my brothers."
Jeffress is not expected to be suspended by Major League Baseball because he checked into the clinic. He's also not expected to rejoin the Rangers in the regular season. But he could be available to them for a possible postseason run.
"I told him, 'I'm more worried about you and your well-being,'" Lucroy said. " … I just want him to be OK. I want him to live life, a long healthy life. I don't want anything more than that for him."
A return during the postseason would be challenging for Jeffress, considering he will have missed more than a month without appearing in a Major League game. But Lucroy knows Jeffress is doing what he can to stay in shape if he's able to make it back for the postseason.
"He wants to be back," Lucroy said, "This is what he does. This is his job. He misses being with the guys. I know that he's doing whatever it takes, in terms of getting better and recovery, to get back in here with us."
Before the trade to the Rangers, Jeffress served as the Brewers' closer. He had 22 saves with a 2.22 ERA through 44 2/3 innings. He pitched in nine games for the Rangers before the arrest, collecting a 4.00 ERA through nine innings.
Ryan Posner is a reporter for MLB.com based in Texas. This story was not subject to the approval of Major League Baseball or its clubs.