Rays not rushing Cedeno's return to action
Whitley feels good after first outing since TJ surgery; Eveland happy to be back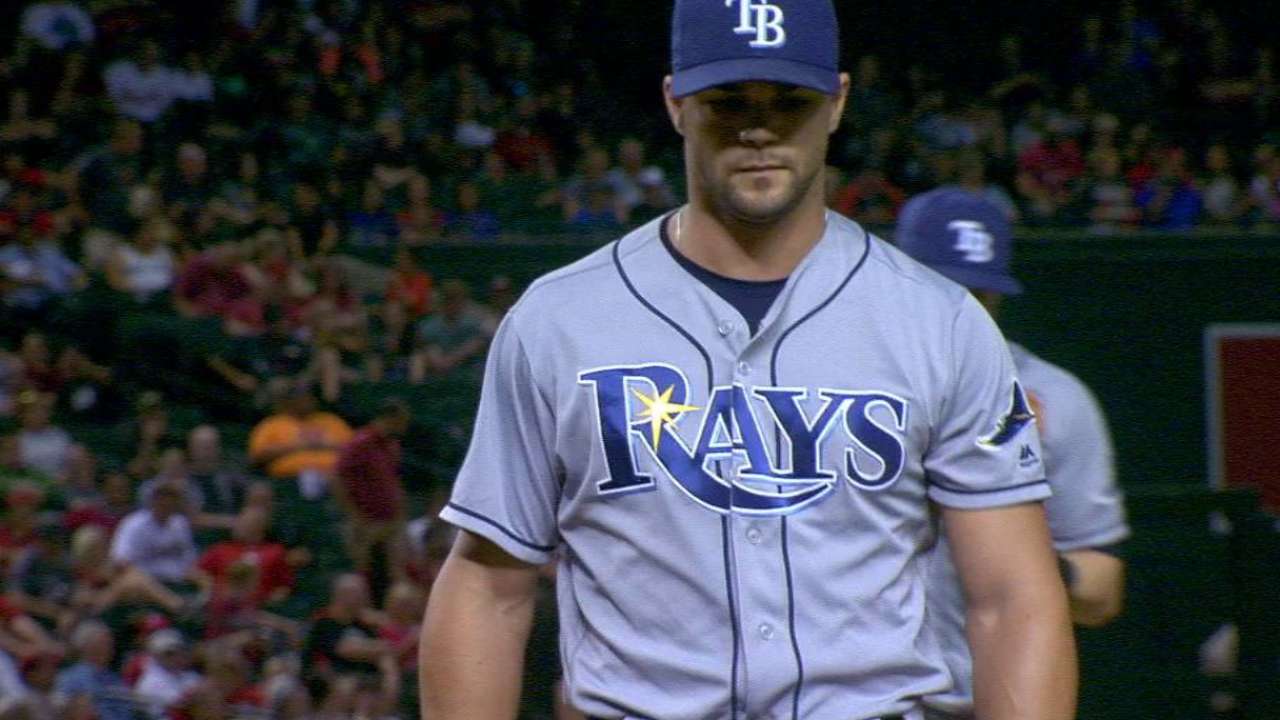 TORONTO -- Xavier Cedeno (neck tightness) threw on Monday, but the left-hander's progress remains slow, casting doubts about whether he will pitch again this season.
Cedeno has not pitched since Aug. 29 at Boston. His last eight appearances since Aug. 16 have been scoreless.
"He's obviously been shut down for a period, trying to get back," Rays manager Kevin Cash said. "He's just not responding the way we want. We'll keep him with us, but he'll be evaluated when we get back [to St. Petersburg].
"... And as he comes in and feels better day to day, we'll see how it goes. But as of right now, we're definitely not in a position where we want to force any issue with him."
Cash would not say Cedeno is done for the season. However, he did allow that he likely won't pitch on the current road trip, unless "he woke up and said, 'I'm good to go.'"
Worth noting
• Chase Whitley said he feels fine other than "the normal soreness" following his first outing of the season after returning from Tommy John surgery. Sunday, against the Yankees, the right-hander threw 31 pitches while covering the sixth and seventh innings.
"You can't simulate a Major League field, regardless of how many rehab assignments you have," Whitley said.
The Rays plan to continue using him out of the bullpen in scheduled appearances, which is more than fine with Whitley, who sounded appreciative about the innings the Rays dedicated to him during his rehab. Cash told reporters he did not know when Whitley's next outing would be.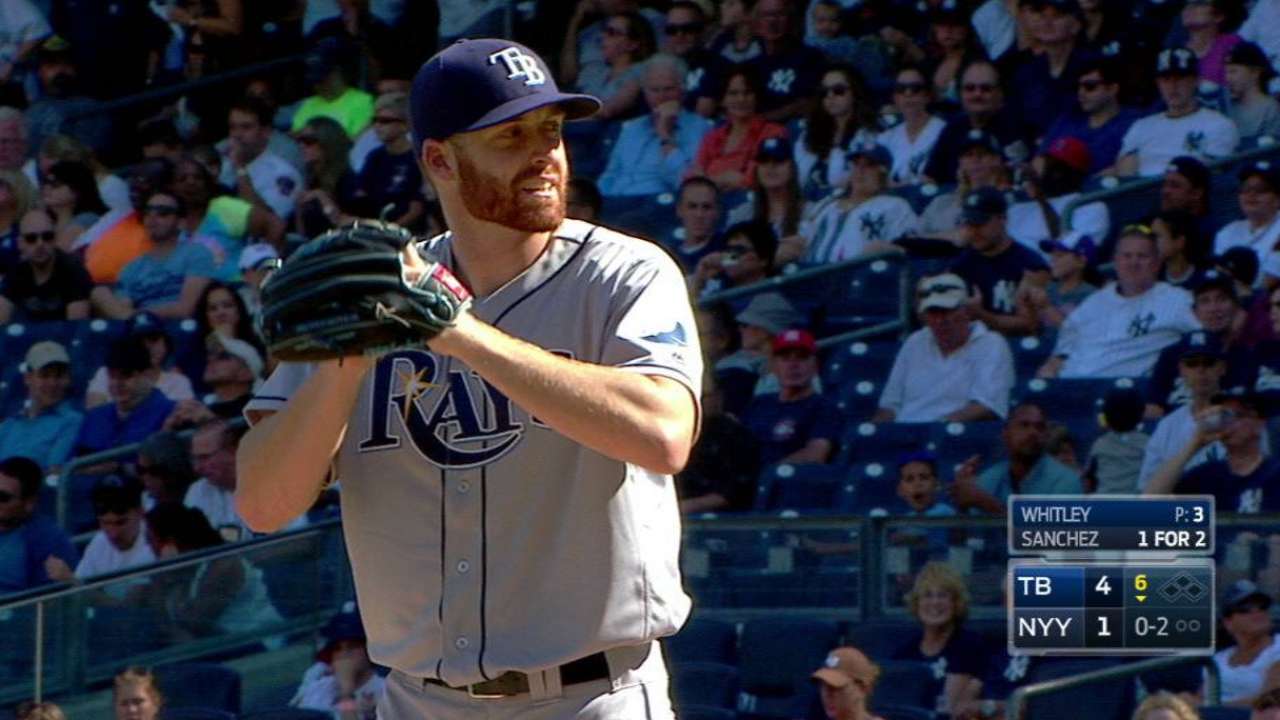 • Dana Eveland did not pitch well while with the Rays this season, compiling a 0-1 mark with an 8.55 ERA in 25 games. But he was off-the-charts successful after being sent to Triple-A Durham in July, pitching to a 0.35 ERA in 18 appearances with the Bulls.
Eveland attributed his success at Durham to a better command of the strike zone and a lot of luck.
"I felt great, finished really healthy, I was happy about that," Eveland said. "I was in a good spot going into next season. This is even better, a little added bonus."
The veteran had shut it down for the season, returning to his home in California -- playing golf and "hanging out with the kids" -- when he got the call to join the Rays, who selected his contract from Durham on Monday.
"Obviously not thinking about throwing again this year," Eveland said. "My agent called me on Saturday, was actually finishing up a golf tournament with my dad. My agent asked me if I was interested in pitching more this year. How am I supposed to answer that? Obviously, 'Of course.'"
Bill Chastain has covered the Rays for MLB.com since 2005. This story was not subject to the approval of Major League Baseball or its clubs.