Villar starts at 2B in possible '17 infield preview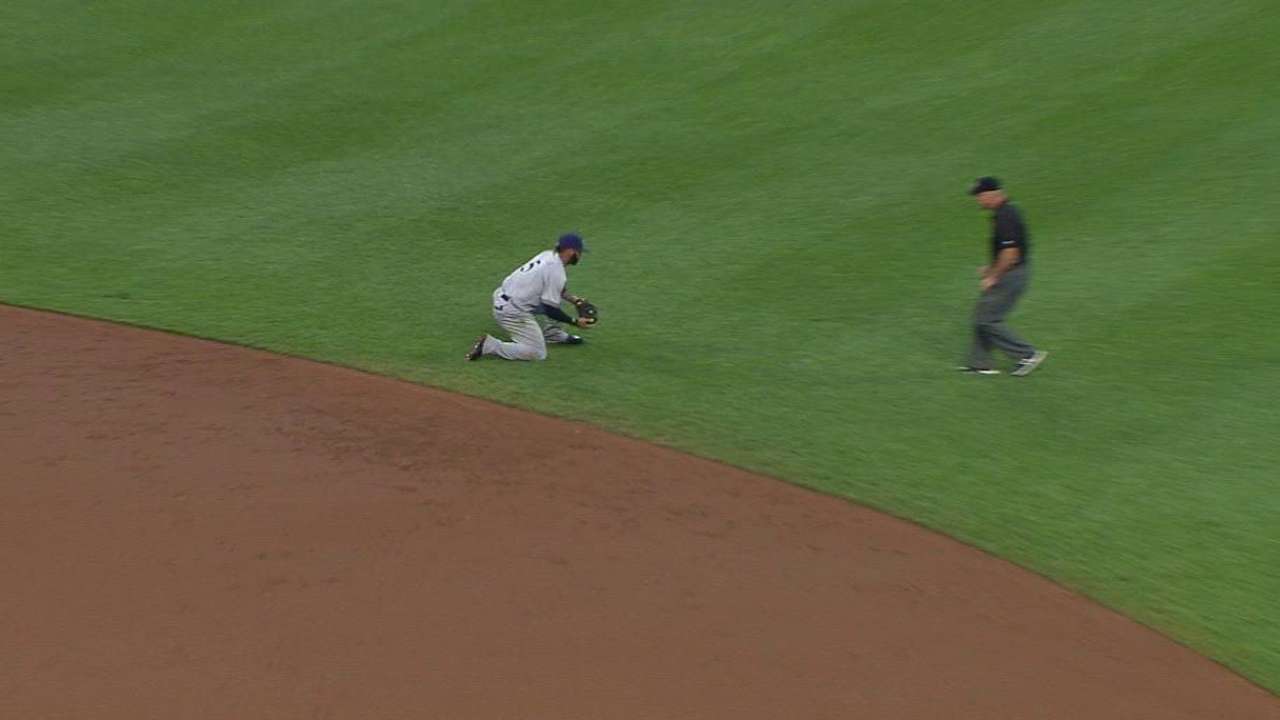 CINCINNATI -- Jonathan Villar made his first career start at second base during the Brewers' 6-4 loss to the Reds on Tuesday in what might have been a preview of the Brewers' 2017 infield.
Manager Craig Counsell made no such pronouncement, but he did stress an affinity for versatility after penning a lineup card with Chris Carter at first base, Villar at second, Hernan Perez at third and Orlando Arcia at shortstop. All four players are under club control for at least the next two years.
Tuesday's alignment omitted Scooter Gennett, who has been the Brewers' primary second baseman for much of the last three and a half seasons. Gennett is arbitration-eligible for the first time this winter, and is limited defensively to second base.
"I just thought this was an opportunity to see [Villar] at second base," Counsell said. "He's going to play mostly third base for the rest of the season, but there's going to be some spots where we see him at second base. I just want to see what it looks like. …
"The other thing I would add is I am interested in the versatile player and exploring another way to get a player more versatile. That's something that's going to allow us to get the players on the field that night that we want to get on the field that night. Those are the things I am interested in pursuing."
Villar was the Brewers' Opening Day shortstop and made 104 starts there before moving to third when the Brewers promoted Arcia, their top prospect and a premier defensive shortstop, on Aug. 2. The switch did not negatively impact Villar's production at the plate, where his .292/.372/.454 slash line represented career highs across the board. Among Major Leaguers who have seen significant time at shortstop this season, only Manny Machado and Corey Seager have an OPS above Villar's .826. Only Seager, Machado and Carlos Correa had a weighted runs created plus better than Villar's 118.
Among second basemen, Villar's wRC+ would rank 11th. His OPS would be tied for ninth with the Rangers' Rougned Odor.
Gennett over the past three seasons ranks 19th among qualified second basemen with a .716 OPS and tied for 25th with a wRC+ of 90.
"I can play it," said Villar. "I feel pretty good [about it]. … [Counsell] told me, 'Next year we don't know what's going on, or what position you could play in the infield. So we'll check it out right now, and I'll let you know maybe next year. But I don't know right now what position you're going to play.'"
His night at second base was eventful. After a nice backhanded play in the second, Villar would have once again made the highlight reel in the third inning. He used his glove to scoop a slow roller to Carter, but the first baseman bobbled the ball for one of two Brewers errors in what became a four-run inning. In the fourth, Arcia tried a no-look glove flip to Villar covering second, but a Reds replay challenge revealed that the ball sailed high and pulled Villar off the bag.
At the plate, Villar hit his 16th home run of the season and stole his 54th base, pushing him closer to what would be baseball's first 20-homer, 60-steal season since Rickey Henderson in 1990.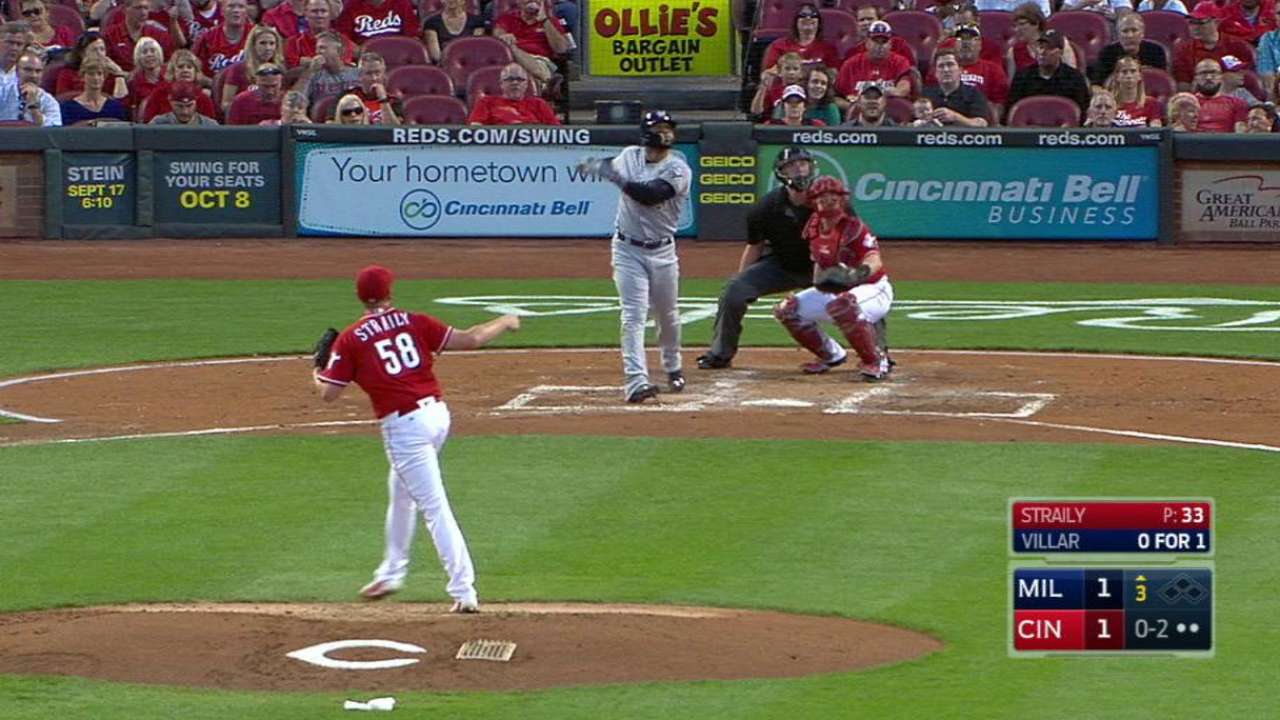 Villar expressed an open mind about any position that would get him in the lineup.
"[If] they tell me next year, 'All year you play third base,' I'll be ready for third base," he said. "If they tell me second base, I'll be ready for that position. I feel better playing second base because I see the ball better, the same as at shortstop. But next year he tells me, 'You're playing all year at second base,' I'll feel fine."
Adam McCalvy has covered the Brewers for MLB.com since 2001. Follow him on Twitter @AdamMcCalvy, like him on Facebook and listen to his podcast. This story was not subject to the approval of Major League Baseball or its clubs.