Twins' May done for season with back injury
Right-hander returns to DL for third time this season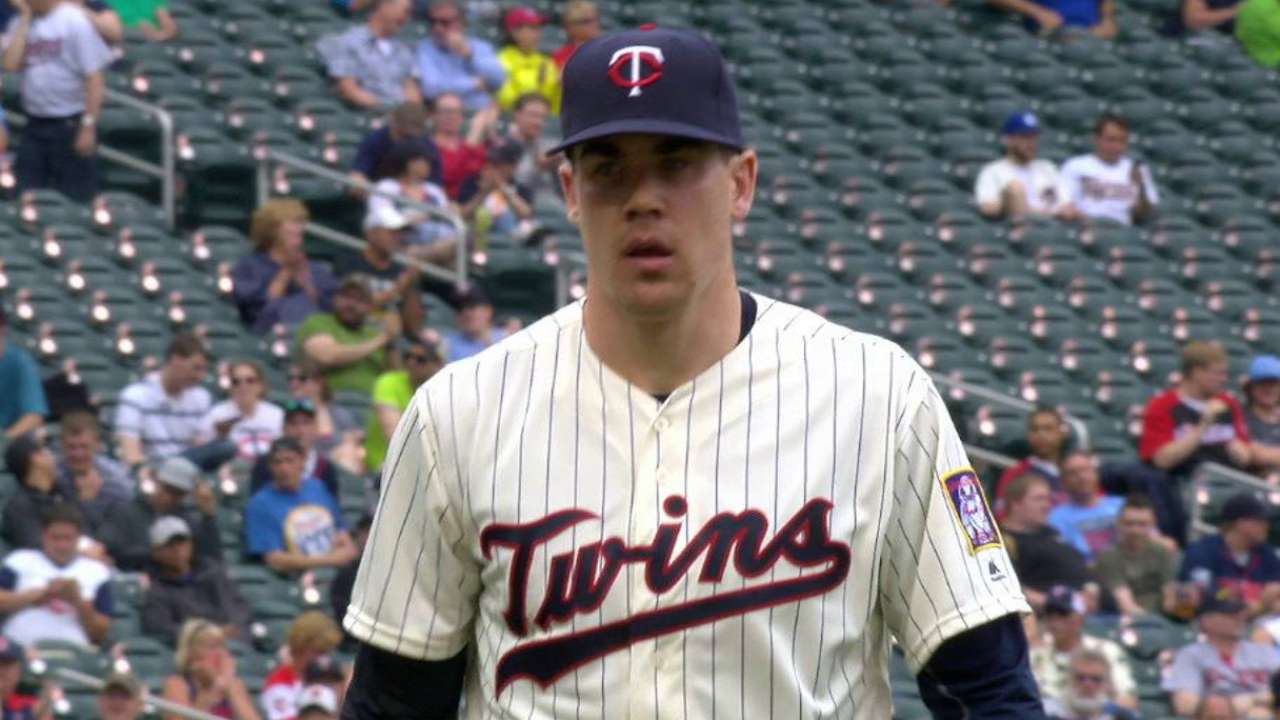 DETROIT -- Twins reliever Trevor May suffered a setback with his back injury Sunday in his return from the 15-day disabled list, was placed back on the DL Tuesday and will miss the rest of the season.
May, who missed 29 games with a lower back strain before being activated Friday, recorded one out against the Indians on Sunday, allowing two runs on two hits and a walk.
"He warmed up well and had no issues, but when he came into the game, it was a matter of a few pitches before the symptoms returned," Twins manager Paul Molitor said before Tuesday's 8-1 win over the Tigers. "He tried to finish it the best he could. He told us when he came off the field he was back at square one."
It's the third time May has missed time with a back injury this season, as he also missed 23 games in June with back spasms. He saw a specialist at the Mayo Clinic before his return and thought he had found the root of his problem, but will seek another opinion and will see specialist Dr. Robert Watkins in California.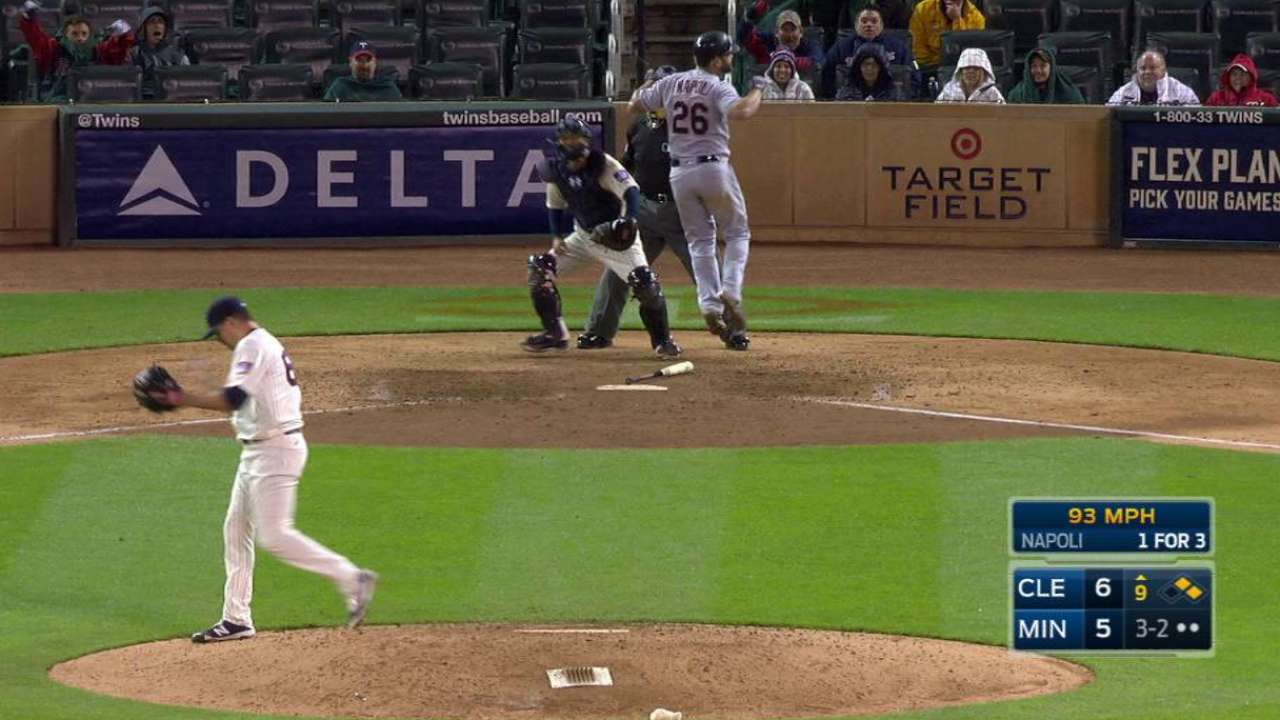 It ends a disappointing season for May, who posted a 5.27 ERA with 60 strikeouts, 17 walks and seven homers allowed in 42 2/3 innings.
"It's been tremendously frustrating [for him]," Molitor said. "At some point you even wonder when you can't find the exact source of the problem, you start thinking worst-case scenario. I think he's going to be OK over time, but we need to start putting together a program where his focus this winter will be on being healthy."
May's back issues have only flared up when pitching in relief, so Twins interim general manager Rob Antony said he's hopeful May will start next year.
"He'll be told as he was last year to go home and prepare to be a starter and hopefully he comes in and wins a spot in the rotation next spring," Antony said. "He didn't earn one this spring and he had success as a reliever so it was easy enough to put him back in the pen. But I'd like to see him earn a job as a starter next year."
Worth noting
• Molitor met with right-hander Jose Berrios before Tuesday's game to talk about the rookie's struggles, especially with his fastball command. After talking with pitching coach Neil Allen and bullpen coach Eddie Guardado, it was determined Berrios will get another chance to start Friday despite posting a 9.27 ERA in 11 starts.
"We had a nice conversation today," Molitor said. "There was a lot of discussion about the difference between the Minor Leagues and here. There are a lot of things we want him to do."
• Third baseman Miguel Sano was held out of the starting lineup Tuesday after leaving Monday's game with a sore right lower back. Molitor said the Twins remain hopeful he'll return soon, but he couldn't say when.
"I can't speculate on it," Molitor said. "I know talking to him today he said he feels a lot better, but sometimes you don't know if that means a lot until you go out there and try to do things. We're not going to have him swing or take grounders today to allow him a chance to let it calm down."
Rhett Bollinger has covered the Twins for MLB.com since 2011. Read his blog, Bollinger Beat, follow him on Twitter @RhettBollinger and listen to his podcast. This story was not subject to the approval of Major League Baseball or its clubs.