Stewart contemplating serious knee surgery
Veteran catcher placed on 60-day disabled list; Stallings called up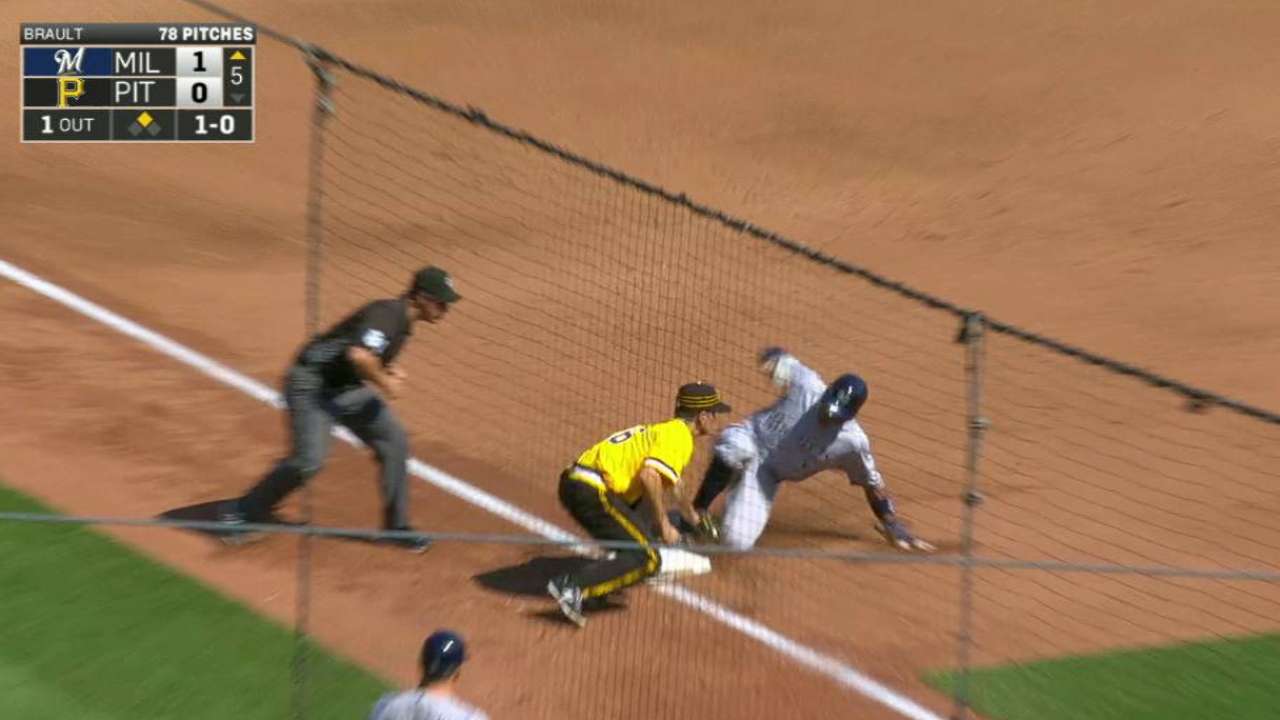 PHILADELPHIA -- Holding out hope for a "miracle cure," Pirates catcher Chris Stewart is bracing for the possibility that his ailing left knee will require serious surgery.
Stewart, unable to play through the left knee pain that already cost him so much of this year, was placed on the 60-day disabled list Tuesday, ending his season. He will be seen Monday by Dr. James Andrews.
Earlier this season, Stewart said going under the knife could threaten his career. He's dealing with an unspecified injury, which head athletic trainer Todd Tomczyk has referred to as "wear and tear." The condition forced him to the disabled list on July 2, and he opted for rest and rehab, hoping to avoid an operation that may prove to be inevitable.
"Everything is on the table at this point. We don't know," Stewart said. "The way I've been playing, I'm kind of leaning toward [surgery, which] might be the only way to go to continue my career. We've tried to do pretty much everything else to keep me on the field without the surgery.
"I just think the continual play over time, continuing to play on it," he said, when asked what caused the latest flare-up. "More workload. Rehab started going good. I started feeling things near the end. I still was able to get through games OK. Just keep adding more games onto it and stuff is going to pop up."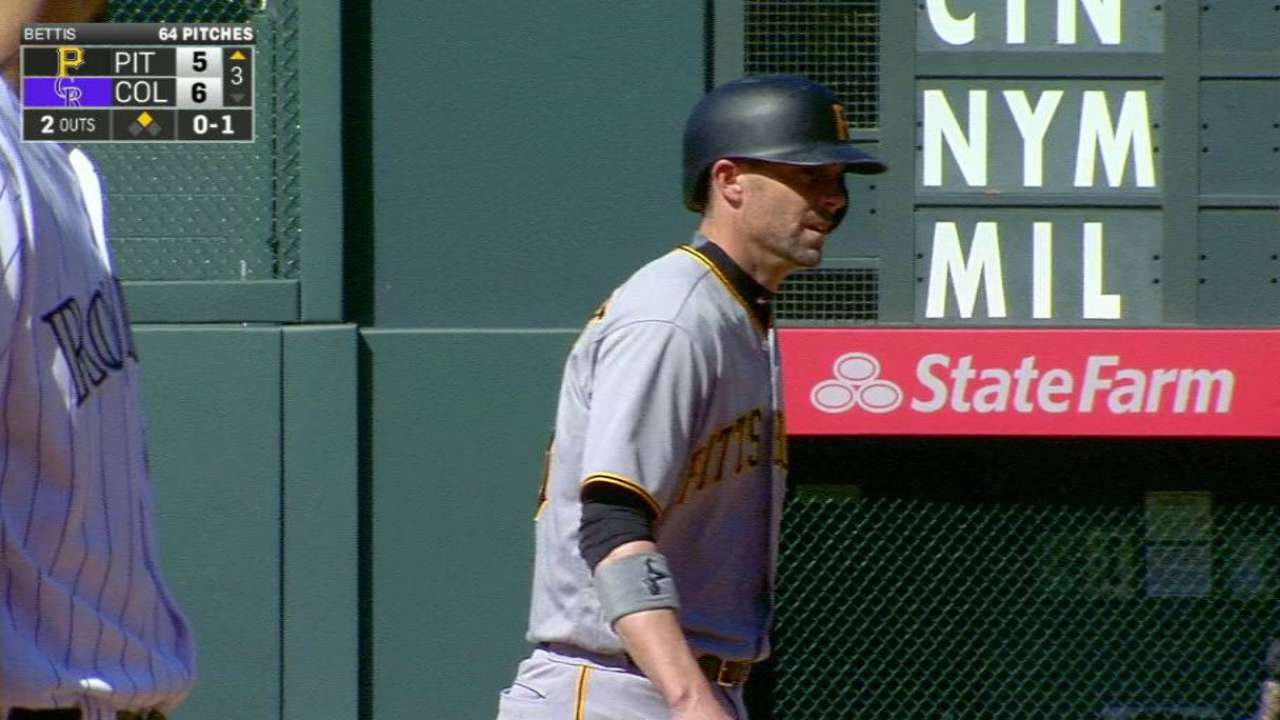 Stewart, 34, returned on Sept. 2 with the hope that he could play, albeit not every day. The pain caught up to him on Sunday. He felt uncomfortable in the first inning, struggled to play through it and left after six innings.
"It's not so much the left knee, but what everything is doing because of the left knee. The body is compensating in other ways. Things are flaring up," Stewart said. "At this point in the season, it's not really fair to try to try to grind it out and only be able to squeak out five innings, best-case scenario, and put the team in a hole."
Limited to 34 games this season, Stewart hit .214 with a .604 OPS, one homer and seven RBIs. He is under contract for $1.4 million next season with a $1.5 million club option or $250,000 buyout for 2018. During Stewart's rehab, the Pirates were able to retain catcher Eric Fryer as a backup to Francisco Cervelli.
To replace Stewart, the Pirates selected the contract of catcher Jacob Stallings from Triple-A Indianapolis. Stallings, 26, hit .214 with six home runs and 28 RBIs in 80 games for Indianapolis. He made his Major League debut with the Bucs earlier this season, going 1-for-8 with a double, before he was designated for assignment and returned to Triple-A.
Stallings was at home in Nashville, Tenn., when he received word of his promotion from assistant general manager Kyle Stark.
"Kyle Stark called and said, 'I understand if you have plans tomorrow, but is there any way you can get to Philly?'" Stallings said. "I told him I think I could cancel whatever I had. I was excited. I told him that wouldn't be a problem."
Adam Berry has covered the Pirates for MLB.com since 2015. Follow him on Twitter at @adamdberry. This story was not subject to the approval of Major League Baseball or its clubs.