Royals' Salvy Splash nearly had diffferent name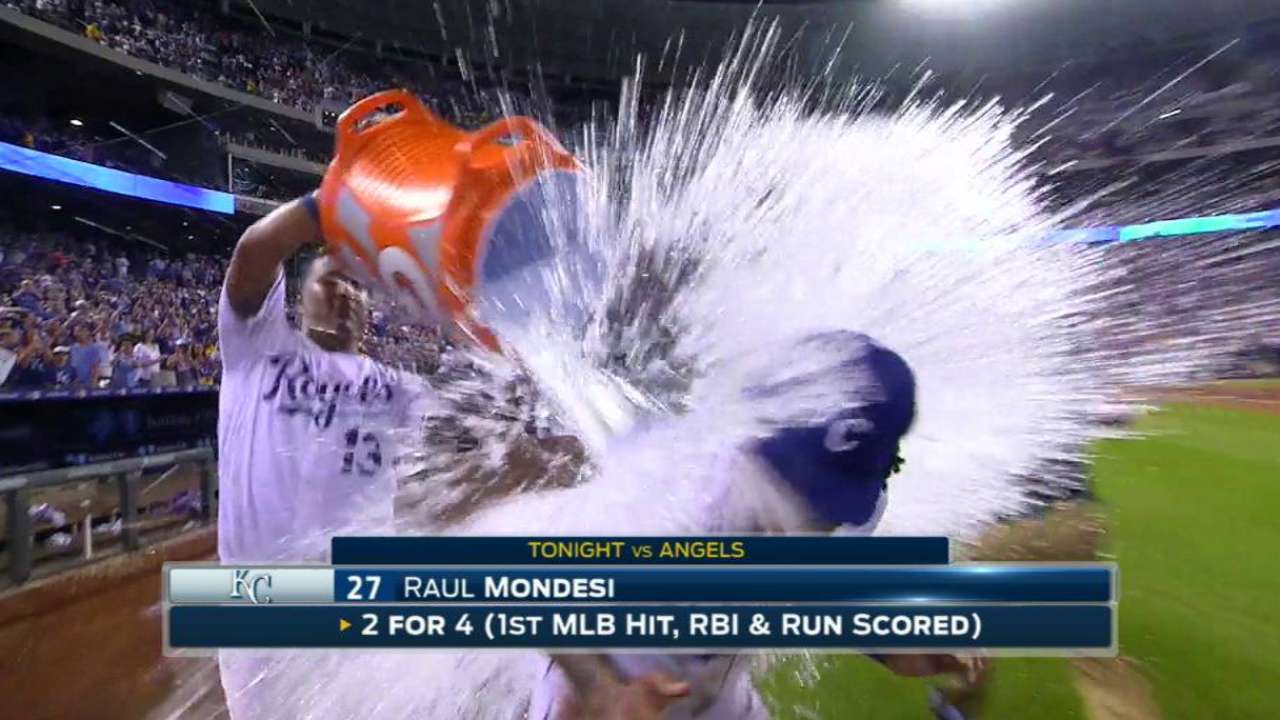 KANSAS CITY -- The now famous Salvy Splash almost never was.
In fact, Royals catcher Salvador Perez, as he talked about the birth of his second son on Monday night, recalled how when he was born, he wasn't supposed to have been named Salvador.
"When I was born, my mom had to stay in the hospital," Perez said before Tuesday's game against the A's. "My dad took me home and I was a healthy baby. She told him to tell [the authorities] that my name should be 'Johan Salvador Perez.' But somehow when my dad went to tell them my name, he forgot [about Johan].
"So I just became Salvador."
"Johan" was added as his middle name later.
"I guess sometimes things happen for a reason," Perez said.
Perez and his girlfriend, Gaby Ruiz, had a child on Monday night in Kansas City and named him Johan Salvador.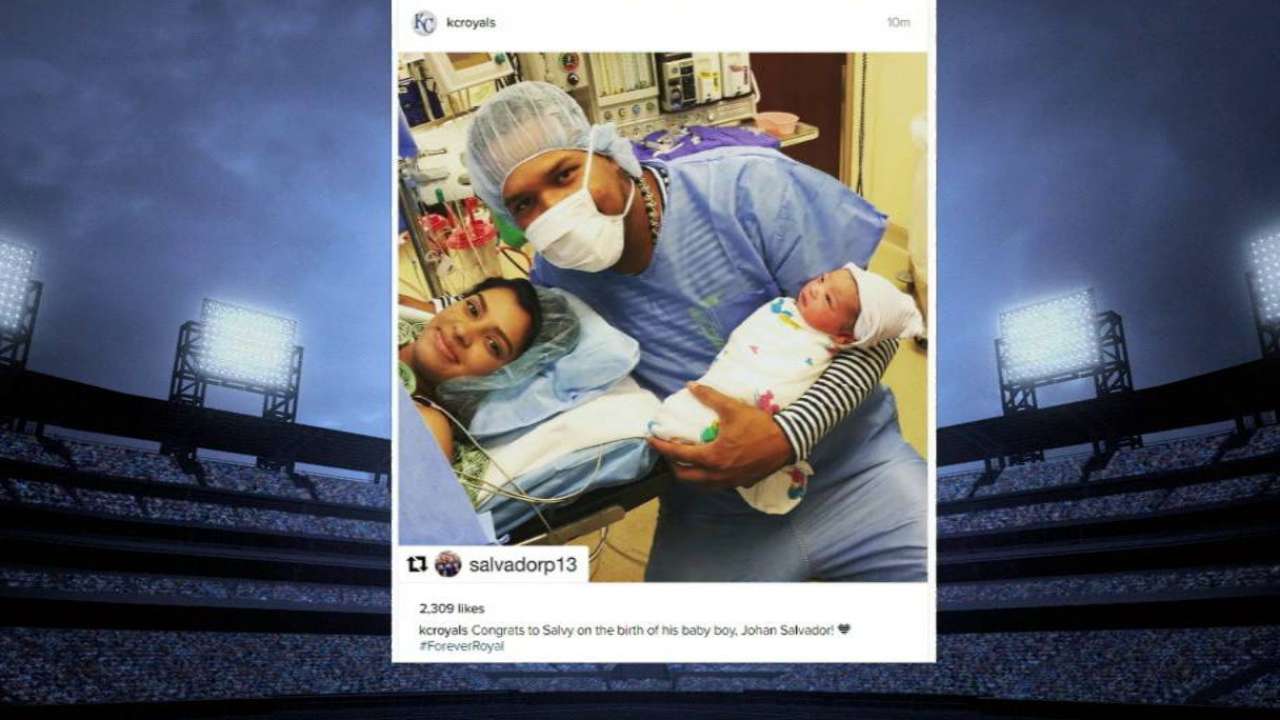 Perez also shared the story of his experience in the operating room when doctors performed a cesarean operation on his girlfriend.
"There was a nurse who kept following me around," Perez said. "She was around me all the time, behind me. I asked why. She said people go down [faint] all the time. Then she said, 'You're too big to go down.'"
Jeffrey Flanagan has covered the Royals since 1991, and for MLB.com since 2015. Follow him on Twitter @FlannyMLB. This story was not subject to the approval of Major League Baseball or its clubs.