Benintendi activated, will start regularly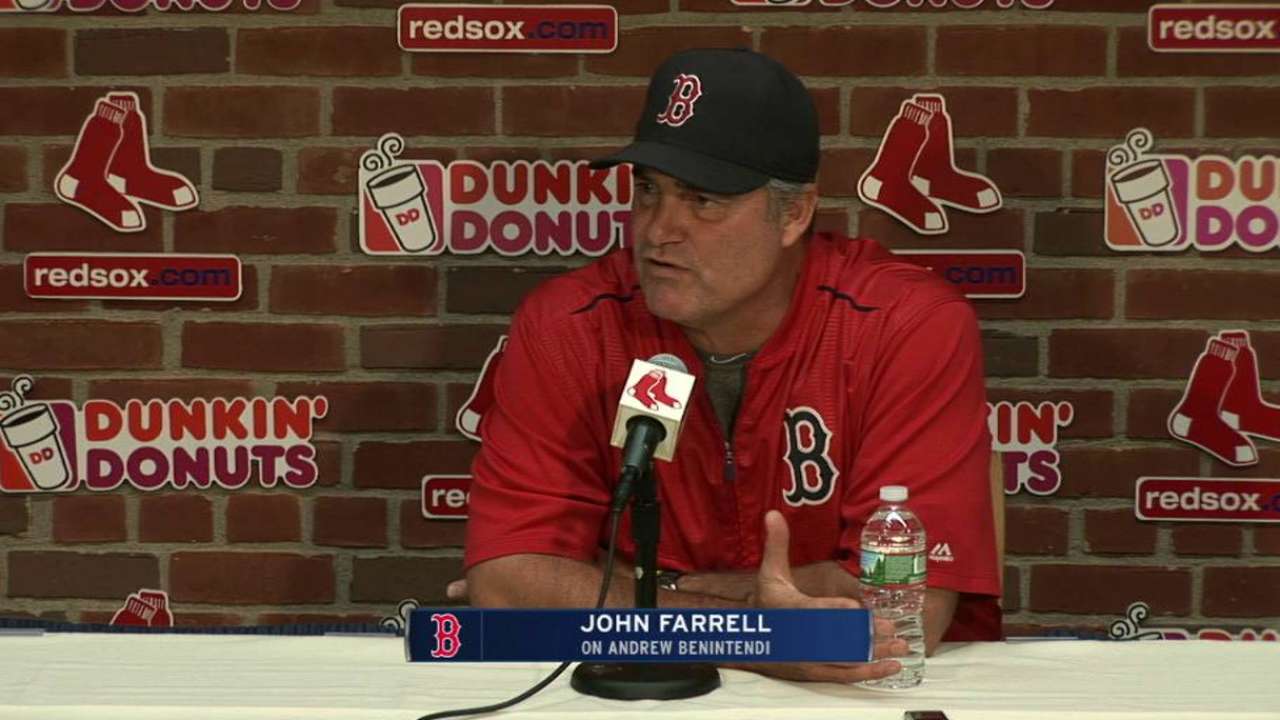 BOSTON -- Less than a half hour after Andrew Benintendi completed a simulated game against teammate Henry Owens, the Red Sox activated the rookie left fielder from the 15-day disabled list prior to Tuesday night's 6-3 loss to the Orioles.
Benintendi was available off the bench in his first game back, but he didn't enter the game as Chris Young started in left. It's likely Benintendi, who is ranked the club's No. 2 prospect, will start Wednesday's series finale against the O's.
"Today's sim game was more about just getting his timing down or seeing some live pitching," said Red Sox manager John Farrell. "He passed all the physical tests along the way, even though today was some additional baserunning and sliding. So if needed, he's available tonight."
Young will start against most lefties, but that doesn't mean Benintendi will be limited to a platoon role. He will see some action in center field so that Jackie Bradley Jr. can get an occasional rest. If Mookie Betts needs a day off, Benintendi could play left with Young or Brock Holt starting in right.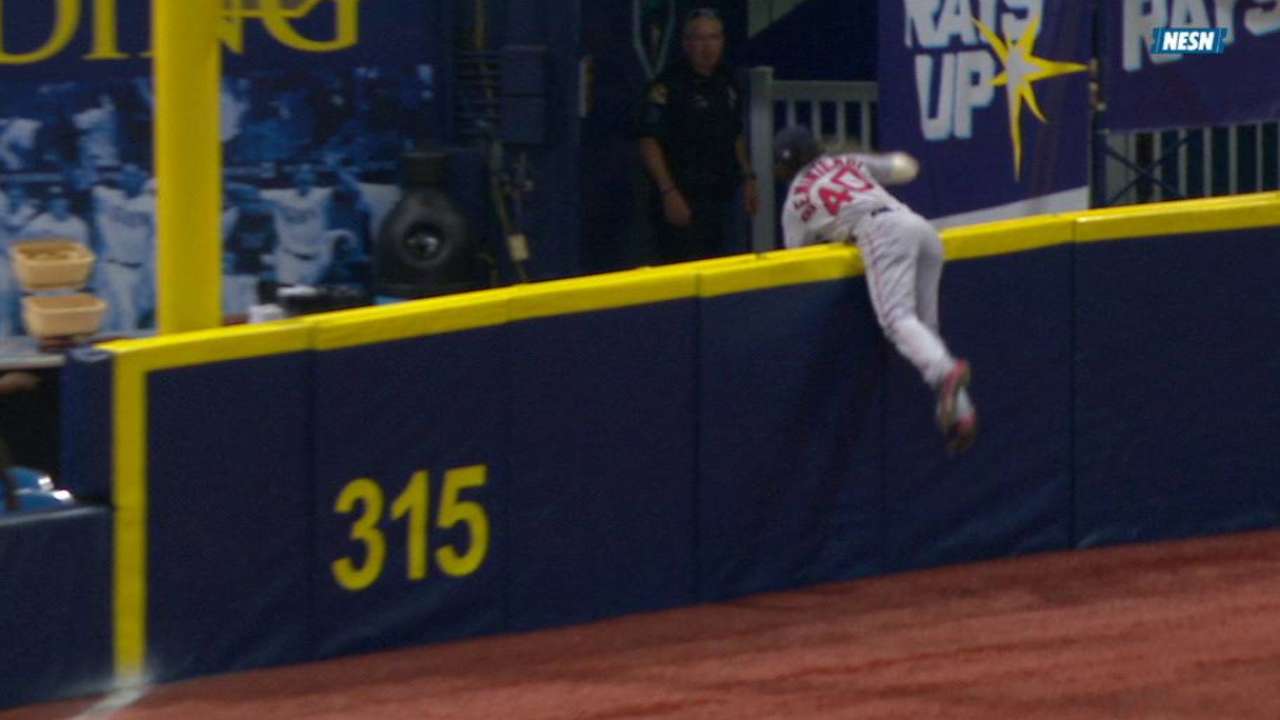 Getting Benintendi back is a considerable boost for a Red Sox team that is 7-3 in September and leads the Blue Jays in the American League East by two games.
"I feel good. Our training staff has done an unbelievable job and I feel ready to get back out there," said Benintendi. "We were working every day trying to get back as soon as possible. We dodged a bullet and now I'm glad to be back."
When Benintendi sprained his left knee trying to get back to second base at Tropicana Field on Aug. 24, there was some concern the injury could be season ending.
"When I was in the training room in [St. Petersburg], my mom kept calling me and I kept muting it," Benintendi said. "She was really nervous and my dad was concerned. But after I talked to them, I think they accepted it and just said, 'Get healthy as soon as you can.'"
Benintendi was called up from Double-A Portland on Aug. 2. He performed well right out of the gate, posting a .324/.365/.485 slash line before getting hurt. It is expected that Benintendi will start regularly down the stretch.
"There's an ease to his game defensively and at the plate," said Farrell. "At the plate, there was no panic with two strikes. I thought he managed his at-bats very well for a young player. And he fit into the clubhouse. He just kind of immersed himself in, did the work -- pretty advanced approach for a young kid who is a year removed from the University of Arkansas. He's been on a rapid ascent, as we know, but he's handled it all in stride. It's kind of the way he's played the game, all in stride."
Ian Browne has covered the Red Sox for MLB.com since 2002. Follow him on Twitter @IanMBrowne and Facebook. This story was not subject to the approval of Major League Baseball or its clubs.