Bucs shut down Cole with elbow inflammation
GM: 'Rather than continue to push this, we decided to turn the page for 2017'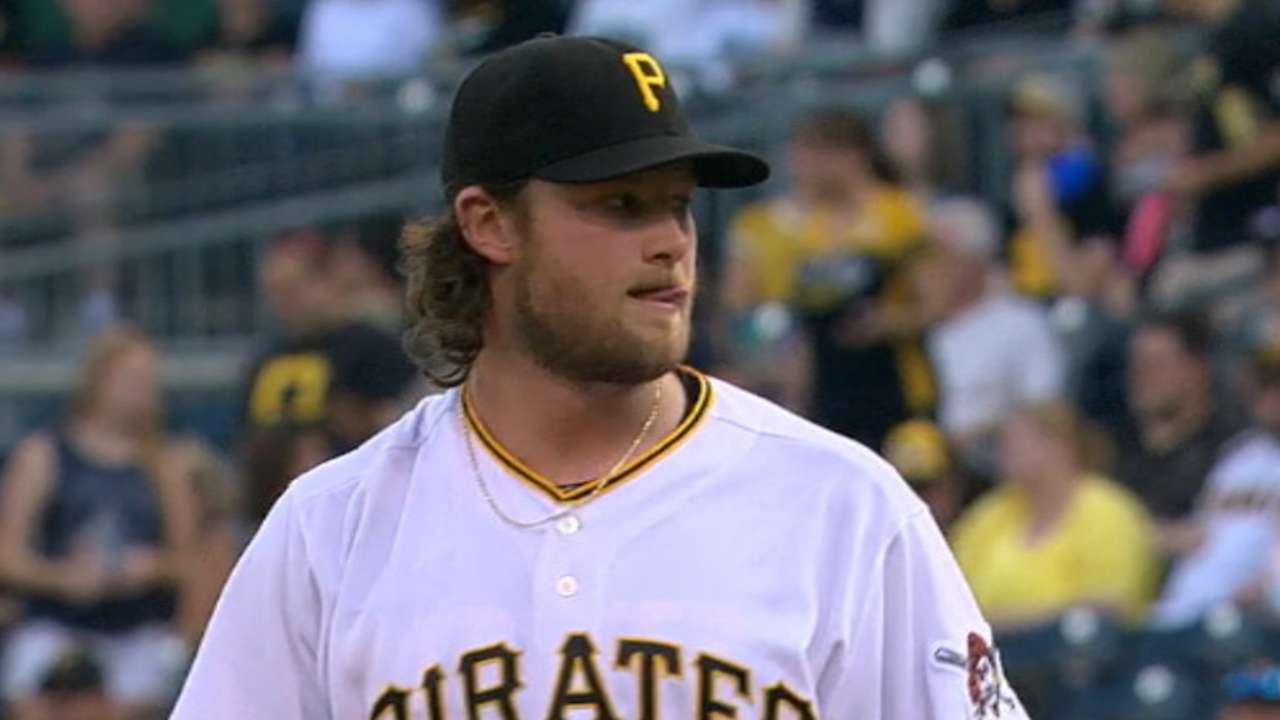 PHILADELPHIA -- Gerrit Cole's star-crossed season is over. The Pirates decided Tuesday to shut down the right-hander for the rest of the season and placed him on the 60-day disabled list due to right elbow inflammation.
Sidelined for two weeks by the same discomfort in the back of his elbow, Cole returned from the disabled list Monday and started against the Phillies. But he clearly was not back to being himself. Admittedly "uncomfortable" on the mound, the right-hander gave up five runs on four hits and a career high-tying four walks in two innings.
"It's always better to have a pitcher go home when he knows he's healthy," general manager Neal Huntington said. "The hope was that Gerrit would finish the season healthy and have that confidence going into the offseason and work through it."
But the inflammation and discomfort persisted, so Pittsburgh decided the only option remaining was to end Cole's season and begin resting for next year.
"I'm disappointed. There's just not enough time to recover," Cole said. "I'm disappointed I'm not out there to help the team. That's the one thing I've been fighting for all season, to try to be able to contribute to our ultimate goal. It's unfortunate we ran out of time."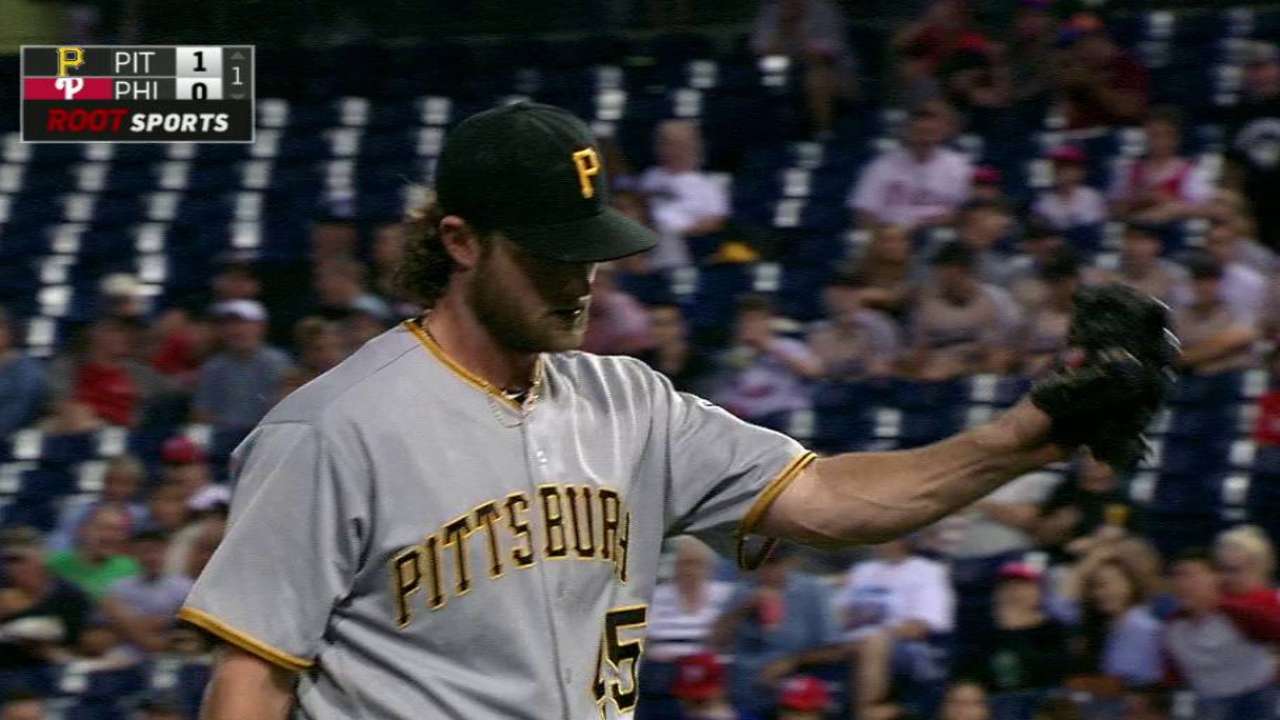 Cole finished the season 7-10 with a 3.88 ERA in 21 starts, a disappointing follow-up to his outstanding 2015 campaign. He struggled to get on track, set back by four injuries and now three trips to the disabled list.
"There were some times where we were close," Cole said. "There were a few highlights along the way, but it was a struggle."
Cole began his throwing program late this spring after experiencing rib inflammation during an offseason workout. He missed a month in the middle of the season due to a strained right triceps. He tried to pitch through the elbow inflammation during a disastrous month of August, but it affected his delivery -- specifically his release point -- and eventually forced him off the mound.
"He worked his tail off. He did everything in his power to get back and help this club, but his body just didn't cooperate," Huntington said. "Rather than continue to push this, we decided to turn the page for 2017, let him have a healthy and productive offseason and come into camp ready to go next year."
By shutting down Cole now, the Pirates hope he will have enough time to rest and recover so he can begin his normal offseason throwing program on time. He does not anticipate that he will require any further testing, as multiple opinions confirmed two weeks ago that there was no structural damage to his elbow.
"We have two weeks here to continue to try to get better. I'm not going to stop working. Just keep moving on. Obviously the mindset is different. It's not about preparing for a start. It's about preparing for next year. There's work to be done, so I'll be doing it."
Adam Berry has covered the Pirates for MLB.com since 2015. Follow him on Twitter at @adamdberry. This story was not subject to the approval of Major League Baseball or its clubs.