J-Up sits out vs. Twins with strained left calf
Castellanos hits in cage, slated to face Zimmermann in sim game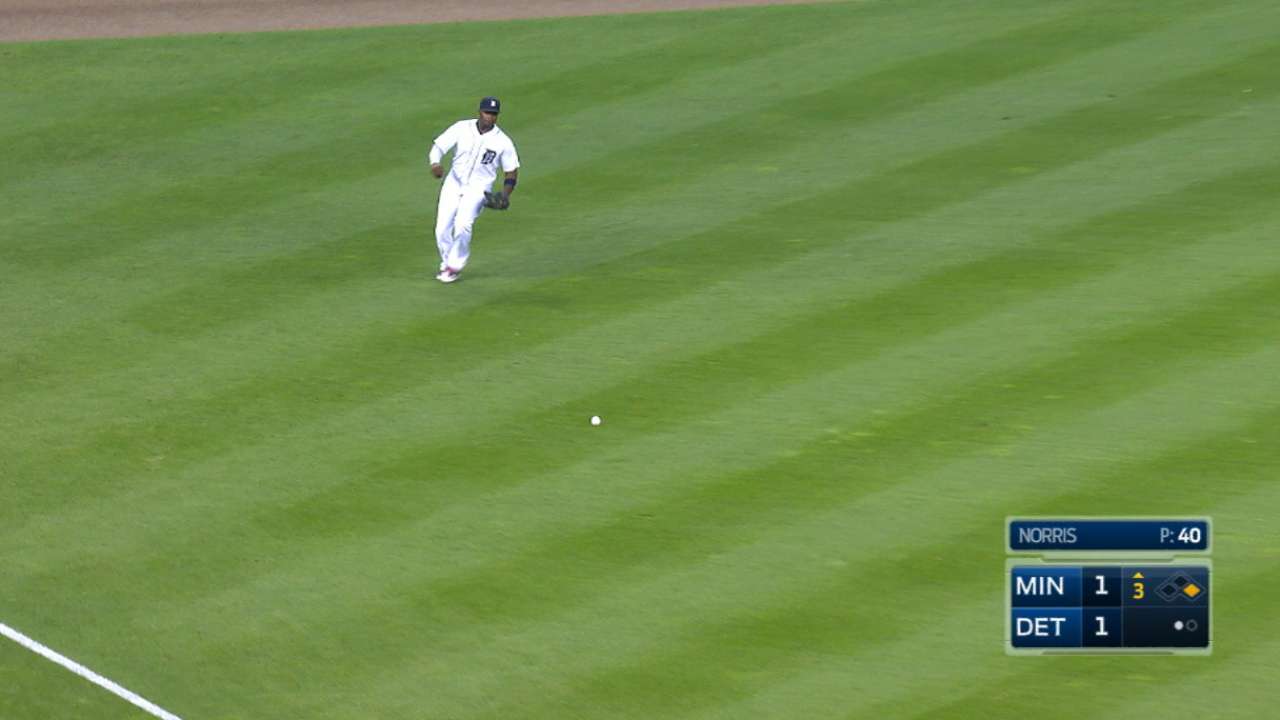 DETROIT -- Justin Upton was out of the Tigers' lineup for Tuesday night's 8-1 loss against the Twins as the slugging outfielder deals with a strained left calf that forced him out of Monday's series opener.
It's not necessarily a sign that the strain is worse than originally thought, but it's serious enough that manager Brad Ausmus opted not to take chances making it worse.
"I'm just giving him a day," Ausmus said Tuesday afternoon. "He said he felt pretty good, but I'm just going to have him do nothing today. He probably could play, but I just want to make sure he's all right before I put him back in."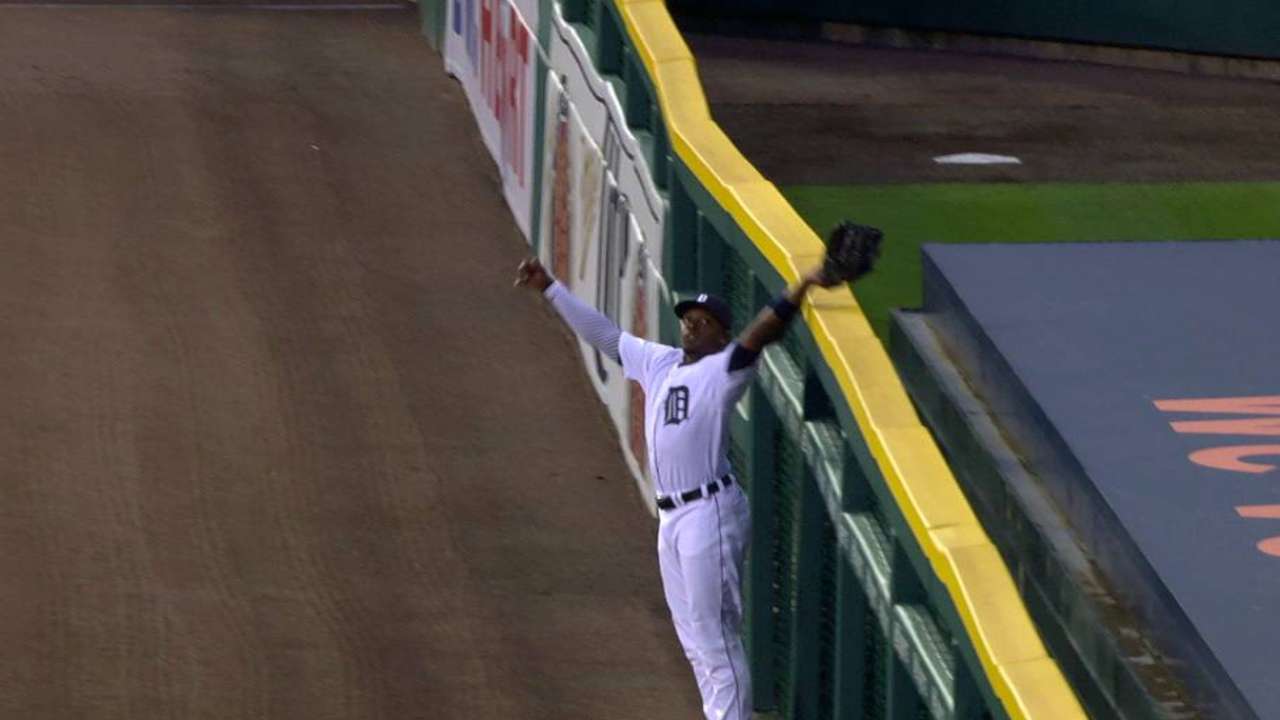 Upton had been hopeful he'd be able to return Tuesday, but he also said the injury had been building in recent days before becoming too big of a hindrance.
"It's kind of one of those things that's been growing a couple days," Upton said Monday night. "I finally pushed myself too far, so [I'll] get some treatment on it and see how it feels."
Upton did not undergo an MRI or similar tests, Ausmus said.
Tyler Collins, who replaced Upton in left field Monday, got the start in left Tuesday against Twins right-hander Kyle Gibson. He also got Upton's coveted sixth spot in the batting order behind the trio of Miguel Cabrera, Victor Martinez and J.D. Martinez.
Upton was batting .238 with 22 home runs and 70 RBIs entering Tuesday, and he has done quite a bit of that damage lately. He was batting 23-for-74 (.311) over his past 21 games, with nine home runs and 24 RBIs, including a pair of go-ahead homers on Detroit's last road trip.
Upton's injury comes as the Tigers have whittled their list of injured position players to Nick Castellanos, who began taking batting practice Monday in his rehab from a fractured left hand that has sidelined him for five weeks. Castellanos' hand was sore Tuesday, Ausmus said, prompting the Tigers to limit him to hitting in the cage. As long as Castellanos feels up to it, though, he's scheduled to hit in Jordan Zimmermann's simulated game Wednesday.
Between Castellanos and injuries earlier this season to J.D. Martinez, Cameron Maybin, Jose Iglesias and James McCann, the Tigers have used their regular lineup in just 10 games, according to baseball-reference. Detroit has used 89 lineups overall, not including pitchers.
Jason Beck has covered the Tigers for MLB.com since 2002. Read Beck's Blog, follow him on Twitter @beckjason and listen to his podcast. This story was not subject to the approval of Major League Baseball or its clubs.