Preparation was key to Mo's success
Legendary Yankees closer depended on planning as much as stuff during career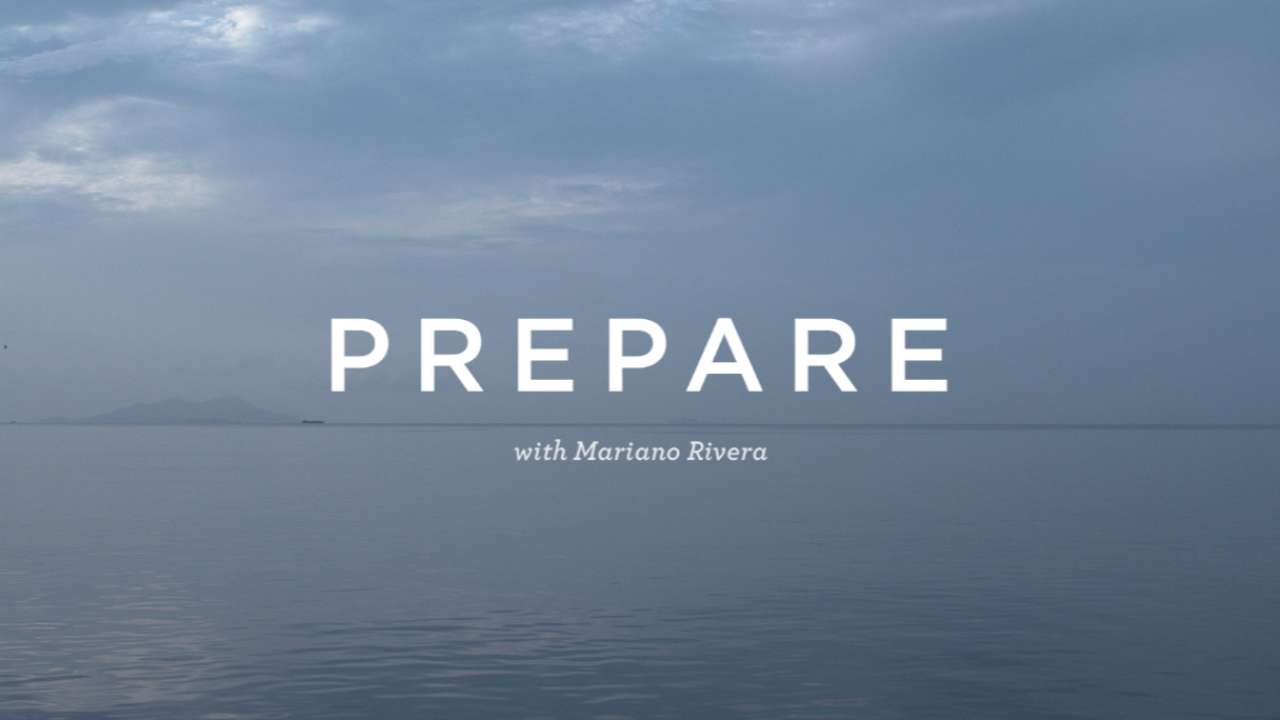 Even now, three years after his retirement from baseball, it's hard not to think of Mariano Rivera, both in New York and around the Major Leagues.
When the suggestion arose that Orioles closer Zach Britton should win this season's American League Cy Young Award, the name of the greatest closer of all-time inevitably accompanied it as a caution: "But Mariano never won."
When Andrew Miller, then Aroldis Chapman, then Dellin Betances stepped into the Yankees' ninth-inning role, they were following in the footsteps of Rivera and the station he hammered out for himself with 652 saves over 19 years -- the most successful relief-pitching career in baseball history.
Any pitcher hoping to follow Rivera in production would also have to match his preparation: Mariano made sure he was always in a position to pitch to the best of his abilities. And that -- in addition to his legendary cutter -- was one of the reasons why he was so successful for so long in Major League Baseball.
Learn more about how the greatest closer of all time prepares for the future
"I make sure everything is perfect," Rivera once told Sports Illustrated's Tom Verducci of his warmup routine, "because I don't have time to do that [on the mound]. … That's why you have the bullpen. Because here? It's time to get it done."
Before Rivera came into a game, the legendary Yankees closer was always calm, in perfect control of himself, just as he was on the mound. He would watch the first few innings on TV in the clubhouse, studying opposing hitters and the strike zone, then make his way to the bullpen. Rivera would stretch in the seventh inning and begin warming up in the eighth: three throws to the bullpen catcher standing up, followed by the real pitches, with a fastball to cap it all off before he was called into action.
In the 2001 AL Championship Series, Mariners manager Lou Piniella became frustrated with Rivera for finishing his routine before emerging from the bullpen; Mo threw multiple pitches after Yankees skipper Joe Torre had signaled for him.
Mariano's focus and control extended well beyond the pitching rubber. For two decades, Rivera kept himself in peak condition, running and stretching daily, refraining from drinking alcohol, avoiding fried foods and going to sleep early after games.
One of Rivera's passions was shagging fly balls in the outfield during batting practice before games, which helped him stay in shape. Mariano was so athletic, so good in the outfield, that his coaches and teammates -- Alex Rodriguez, Jorge Posada, former manager Buck Showalter -- used to say he was the team's best center fielder.
Even after Rivera tore his ACL while shagging fly balls in May 2012, nothing changed about his feelings for his pastime, which helped him keep as fit at the end of his career as he was at its beginning.
"I don't want to have it any other way," Rivera said. "If it's gonna happen like that, at least let it happen doing what I love, you know? And shagging, I love to do."
And the injury didn't keep Rivera from making a comeback to the game for one last All-Star season, when he saved 44 games at 43 years old before finally retiring at the end of 2013.
Showalter, Mariano's first manager in the Major Leagues in 1995, told the Baltimore Sun of Rivera shagging fly balls: "It was part of his conditioning, part of why he's been so good, his routine. I actually think if he hadn't done it that way for so many years, who knows what would have happened."
David Adler is a reporter for MLB.com based in New York. Follow him on Twitter at @_dadler. This story was not subject to the approval of Major League Baseball or its clubs.