MLB.com Columnist
Roger Schlueter
Stats of the Day: Hendricks puts hitters in haze
Cubs righty on pace to be 31st pitcher since 1893 with ERA+ of at least 190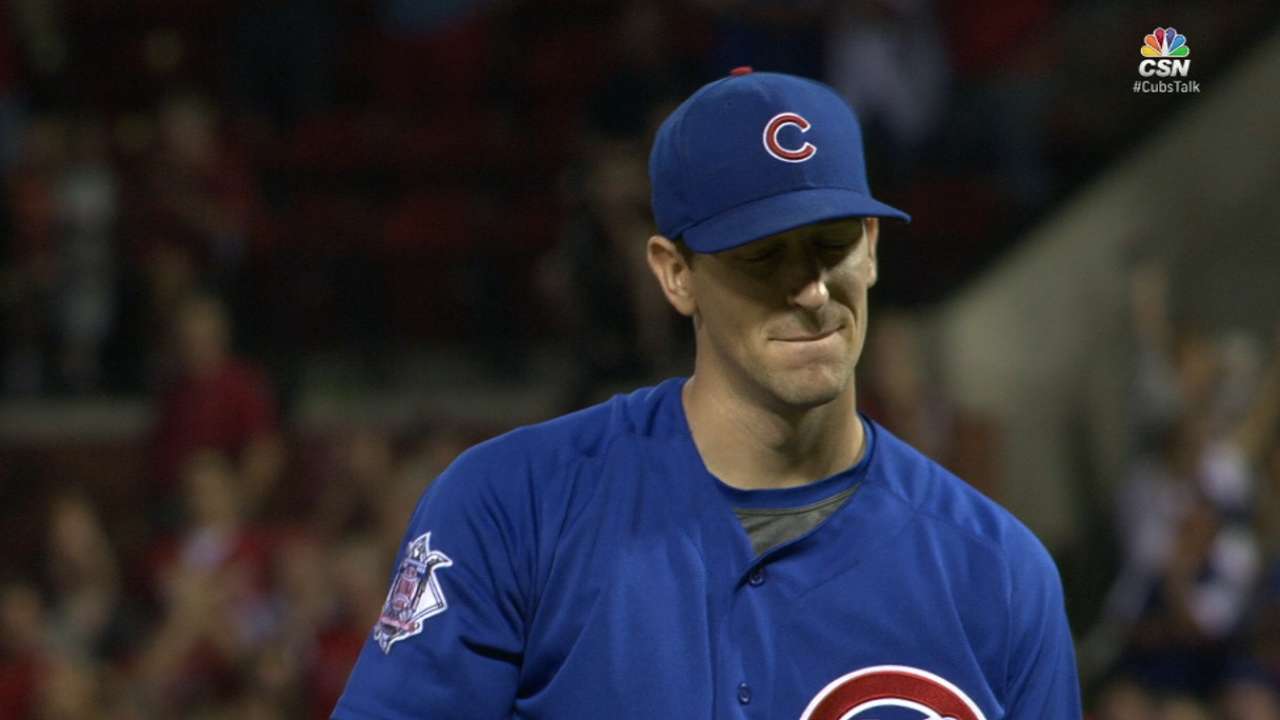 Here are three interesting items from around the big leagues on Monday ...
• Cubs right-hander Kyle Hendricks lost his bid for a no-hitter when he surrendered a homer to Jeremy Hazelbaker to lead off the ninth, but Hendricks picked up his 15th win and lowered his ERA to a Major League-leading 2.03. That mark currently works out to a 197 ERA+. Dating back to 1893, there have been 30 National League pitchers to qualify for the ERA title and finish a season with an ERA+ of at least 190. With eight representatives, the Cubs have the most for any franchise in the Senior Circuit: Clark Griffith, Jack Taylor, Ed Reulbach, Carl Lundgren, Jack Pfiester, Jake Arrieta and Mordecai Brown (twice). The Dodgers, with five, have the second most.
• Boston's Mookie Betts collected his 40th double of the year to raise his collection of total bases to 329 -- the most in the Majors. Playing in his age-23 season, Betts could become the 27th player since 1901 to be this young and lead his league in total bases, and the first since Mike Trout in 2014. Betts would also be the first Red Sox player to lead the league in total bases in his age-23 season or younger since Ted Williams in 1942.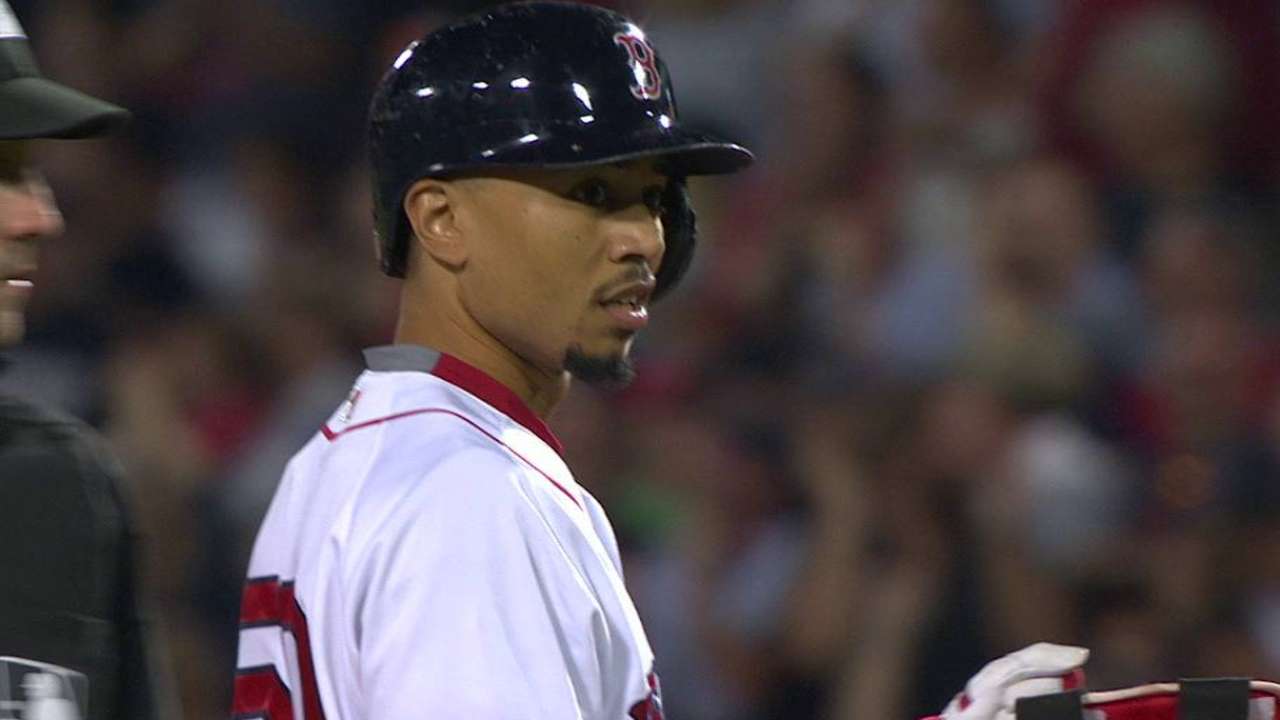 • In Minnesota's 4-2 loss to Detroit, Twins second baseman Brian Dozier went deep for the 40th time this season. He is the fourth second sacker to reach 40 home runs in a season, following Rogers Hornsby (1922), Davey Johnson ('73) and Ryne Sandberg ('90).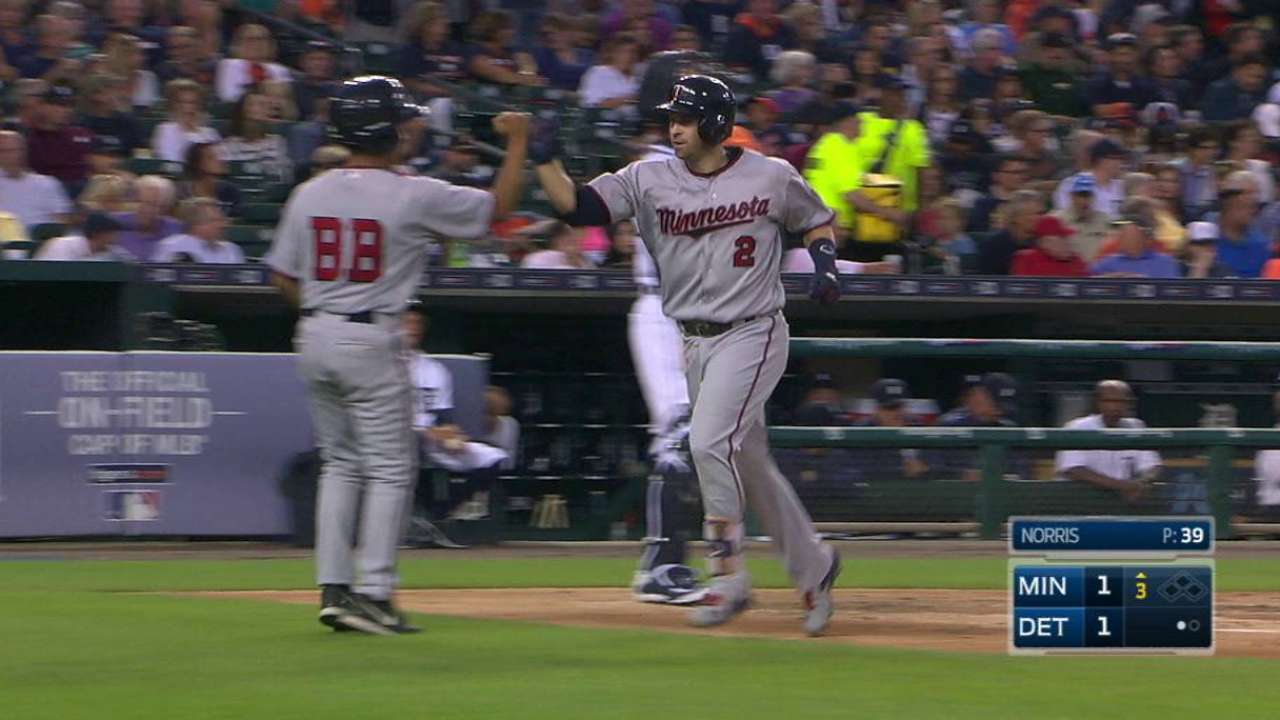 Roger Schlueter is a statistical researcher and writes for MLB.com. This story was not subject to the approval of Major League Baseball or its clubs.