Hendricks turning Cy whispers into shouts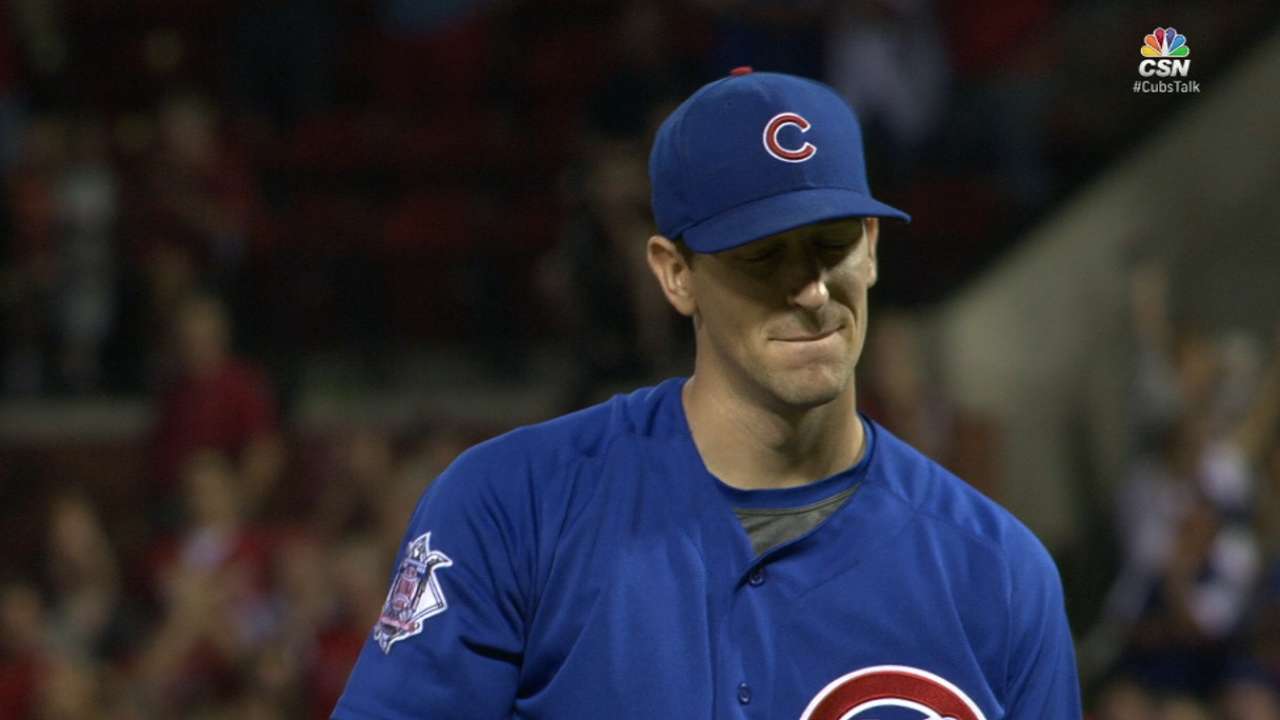 ST. LOUIS -- The Cubs' Kyle Hendricks has outsmarted hitters, and he's done so in a dominating fashion, even if the radar gun says the opposite.
Hendricks had a no-hitter through eight innings and a four-run lead on Monday night against the Cardinals, then lost both as Jeremy Hazelbaker led off the ninth with a home run. Chicago posted a 4-1 win, and Hendricks most likely picked up a few more Cy Young votes as he lowered his ERA to 2.03, the best in the Major Leagues.
"It's just a different form of dominance," manager Joe Maddon said of Hendricks, now 15-7. "Everyone wants dominance to be pure force. Finesse can be dominant also when it's done properly, like he does. He's added a little more, he's added a wrinkle with the four-seamer, which makes him more difficult."
What Hendricks does is fool batters.
"He has the ability to throw something soft in a fastball count, the ability to throw a fastball when they're expecting soft, and then locating it, and he has movement going both ways," Maddon said.
Hendricks' goal? To keep things simple.
"I didn't think I'd ever get that close to [a no-hitter]," Hendricks said. "I'm pitching to contact, trying to put balls in play. You can run into one of those special days, make all your pitches -- why not?"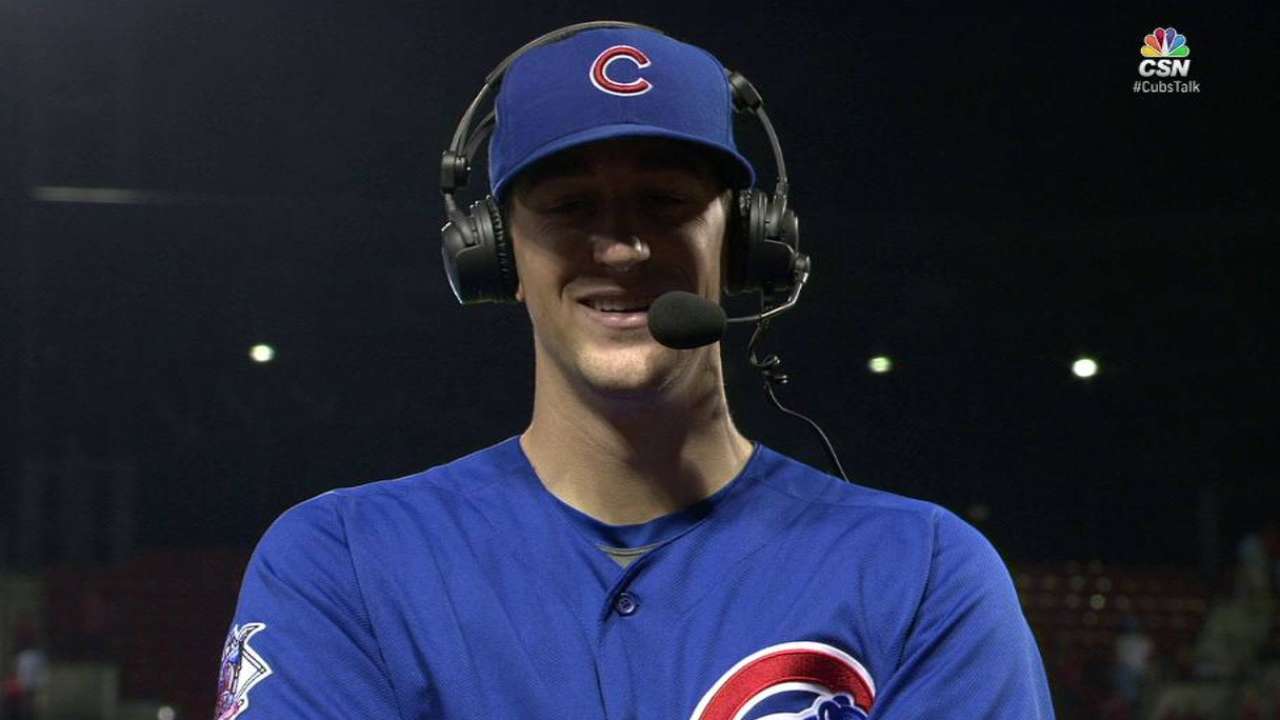 Hendricks got help from shortstop Addison Russell and right fielder Jason Heyward, who made back-to-back stellar defensive plays in the sixth.
Hendricks also got a boost from his catcher, Miguel Montero.
"He wasn't overpowering anybody," Montero said. "He's a pitcher. He located his fastball, he gets hitters off balance, and he's fun to watch. You can see from last year to this year how he's been getting better every single outing. He's the best prepared guy every time before he takes the mound. He prepares better than anybody I've caught in my career. He's got a pretty good feel for the hitters.
"It was fun to catch him. It's been fun because he's a guy who wants to learn, who wants to get better. He's open-minded to whatever advice you can give him. To me, it's an honor to catch him."
It's no surprise that Hendricks, who has heard his name mentioned when Cy Young candidates are discussed, is the studious type. After all, he went to Dartmouth to major in finance.
"There's been talk for a while about [the Cy Young], and those are based on results," Hendricks said. "The only way results are going to come is focus on the little things, and that's my preparation and consistent work between my starts, and just trying to make my pitches."
It's the second straight season in which a Cubs pitcher has dominated the second half. Last year, Jake Arrieta went 12-1 with an 0.75 ERA in 15 starts after the All-Star break and won the Cy Young Award. This year, Hendricks is 8-1 with a 1.33 ERA in 11 second-half starts.
Arrieta leads all NL pitchers in wins (17) and in batting average against (.185). The Nationals' Max Scherzer is first in innings pitched (203 2/3) and strikeouts (251); Hendricks is 17th and 18th, respectively.
What's the determining factor?
"I think every year is different," Chicago pitcher Jon Lester said. "You have to look at the team, you have to look at the individual. You have to take everything in account. I hope [Hendricks] does get a really good look. What he's done this year is pretty remarkable, especially the last two and a half months."
Carrie Muskat has covered the Cubs since 1987, and for MLB.com since 2001. She writes a blog, Muskat Ramblings. You can follow her on Twitter @CarrieMuskat and listen to her podcast. This story was not subject to the approval of Major League Baseball or its clubs.