Bautista finding vintage form at right time
Slugger hits two-run HR in crucial victory over Rays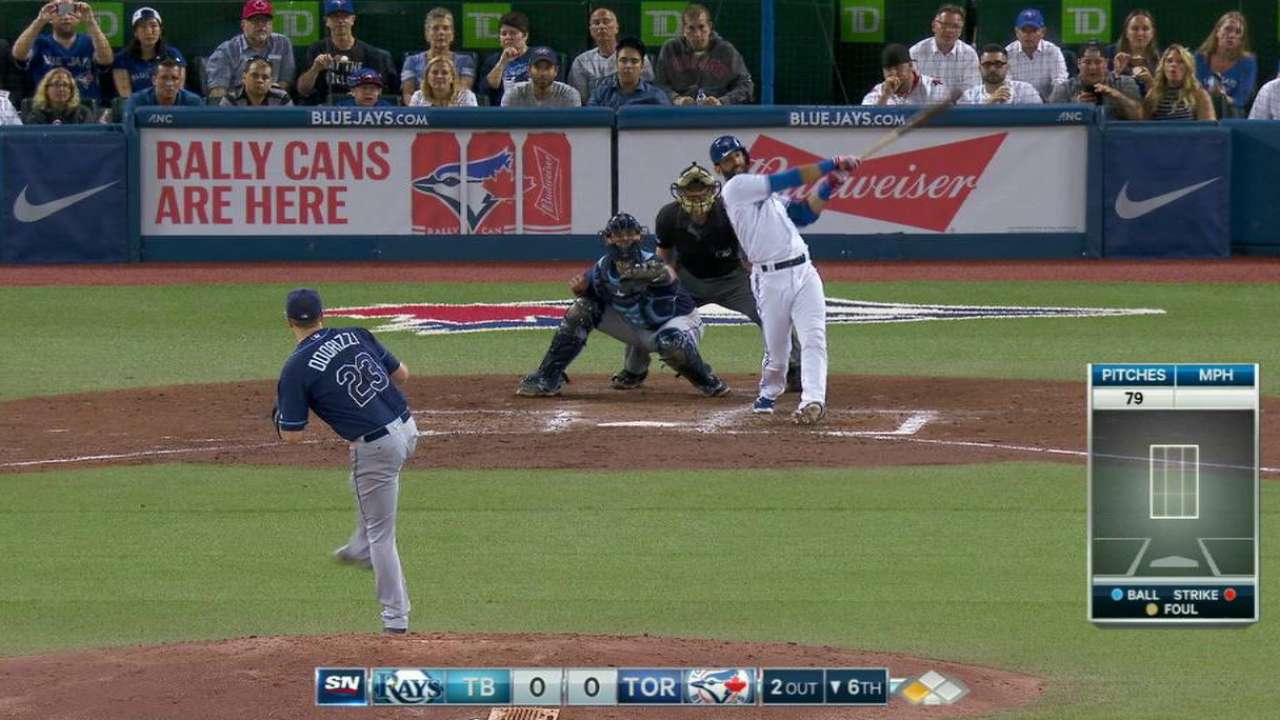 TORONTO -- Jose Bautista did something he hadn't done at Rogers Centre in over a month on Monday, and it came at a much-needed time for both Bautista and the Blue Jays.
Starting to build some consistency after a pair of hard-luck injuries, Bautista launched his 18th home run of the season -- and first at home since July 29 -- in the sixth inning of the Blue Jays' 3-2 win over the Rays.
The veteran outfielder has been able to find his way on base lately -- his home run extended his on-base streak to a season-high 20 consecutive games -- but Bautista hasn't put up his typical power numbers.
Bautista's home run was his first extra-base hit of September, and his first home run since Aug. 31 against the Orioles. With Josh Donaldson also nursing an injury on Monday, and Toronto struggling to generate offense against Jake Odorizzi, Bautista's contribution held an increased significance.
"That's what he's been doing his whole career," Blue Jays manager John Gibbons said, "Really, it adds that quick-strike dimension to our team -- one other guy who can do it. He's had a year where he's been banged up a little bit, and you know now that he's had some steady at-bats and I think he'll really heat up here at the end. Nobody's done it better in baseball the last five years."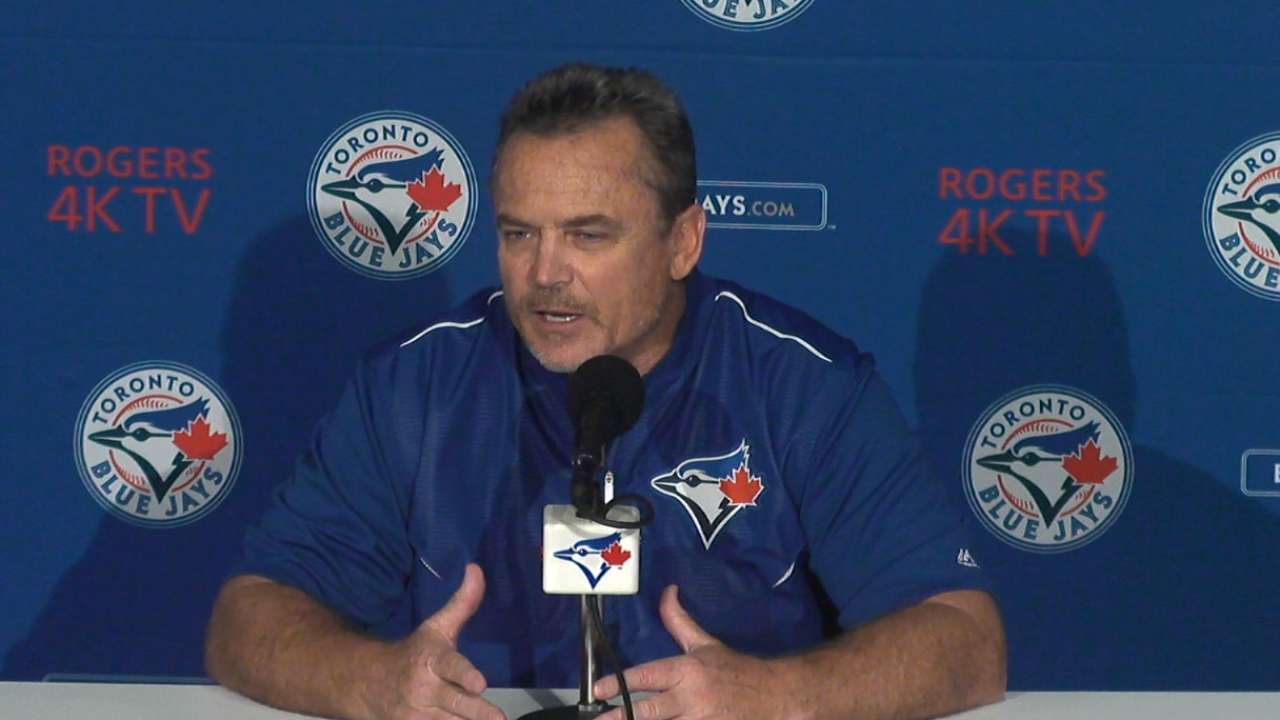 With the American League playoff chase likely heading down to the final weekend, Bautista stressed the importance of the Blue Jays playing their best baseball down the stretch, regardless of the opponent.
"Any team is capable of beating you any particular night," Bautista said. "You've got to bring your A-game, you've got to be in a good place mentally, you've got to be ready to execute and you have to perform when the game starts. We're not playing any Triple-A teams around here."
While the Blue Jays still sit two games back of the Red Sox in the AL East, they did pick up a game on both the Orioles and Tigers to maintain their position atop the Wild Card standings. A final strong month from Bautista -- who has an OPS below .800 for the first time since 2009 -- in Toronto's lineup could go a long way in determining if the Blue Jays will make their second consecutive playoff berth.
"Just like the other teams that are in this battle are great, we are also great," Bautista said. "It's about execution and coming in every day and not giving up -- having that mentality that no matter what the score is you're always going to put up a fight. I believe we've done that. We showed that resilience and we've got to continue to do that, because that's what it's going to take."
Alykhan Ravjiani is a reporter for MLB.com based in Toronto. This story was not subject to the approval of Major League Baseball or its clubs.