Excited Dozier makes MLB debut for Royals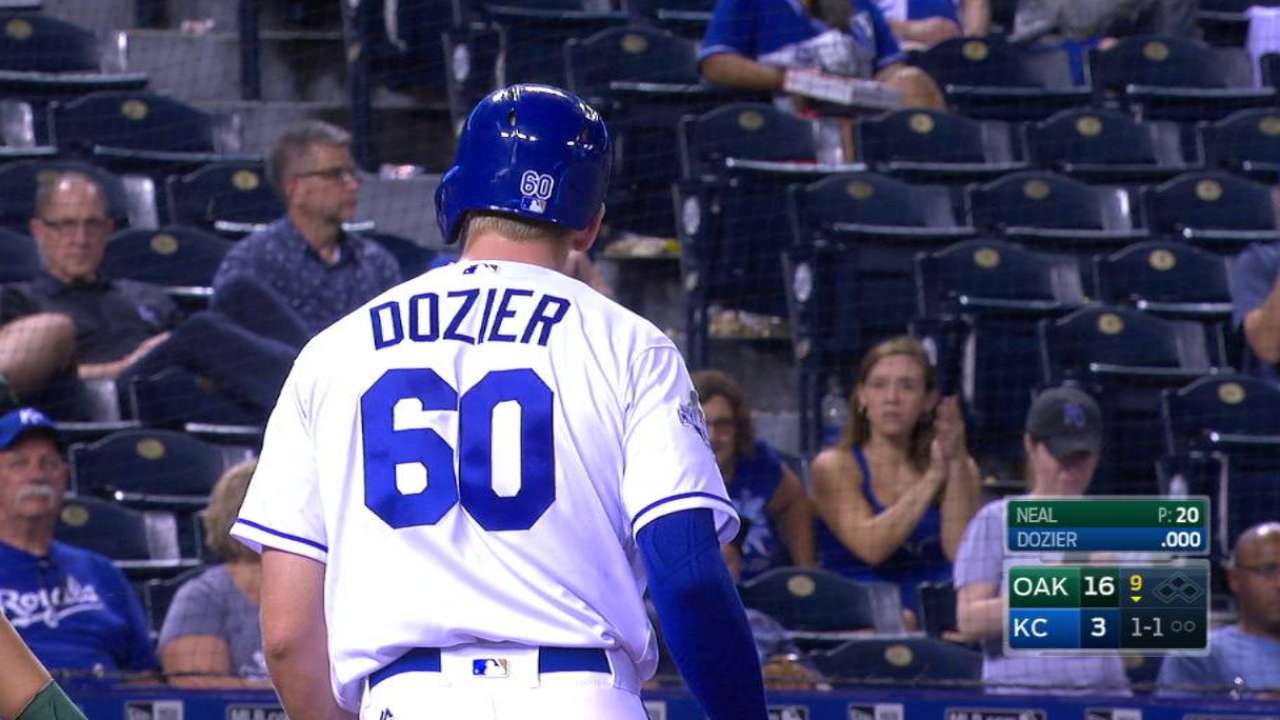 KANSAS CITY -- Finally, Royals rookie Hunter Dozier got to make his Major League debut.
As the fan base became more anxious every day as Dozier, the Royals' No. 2 prospect and first-round pick in the 2013 Draft, sat after being called up Sept. 2, Dozier himself admitted he was beginning to have that same emotion.
"I think I got a little antsy," Dozier. "That's just the way it is. I couldn't control that. I was just trying to stay ready every day for the time it would come."
In Monday's 16-3 loss to the A's, Dozier, primarily a third baseman in the Minors, trotted out to right field in the seventh inning, where he has played sparingly at Triple-A Omaha this season.
"It was an unreal experience," Dozier said. "It's been awhile since I played a game. But it was incredible. I'm kind of speechless."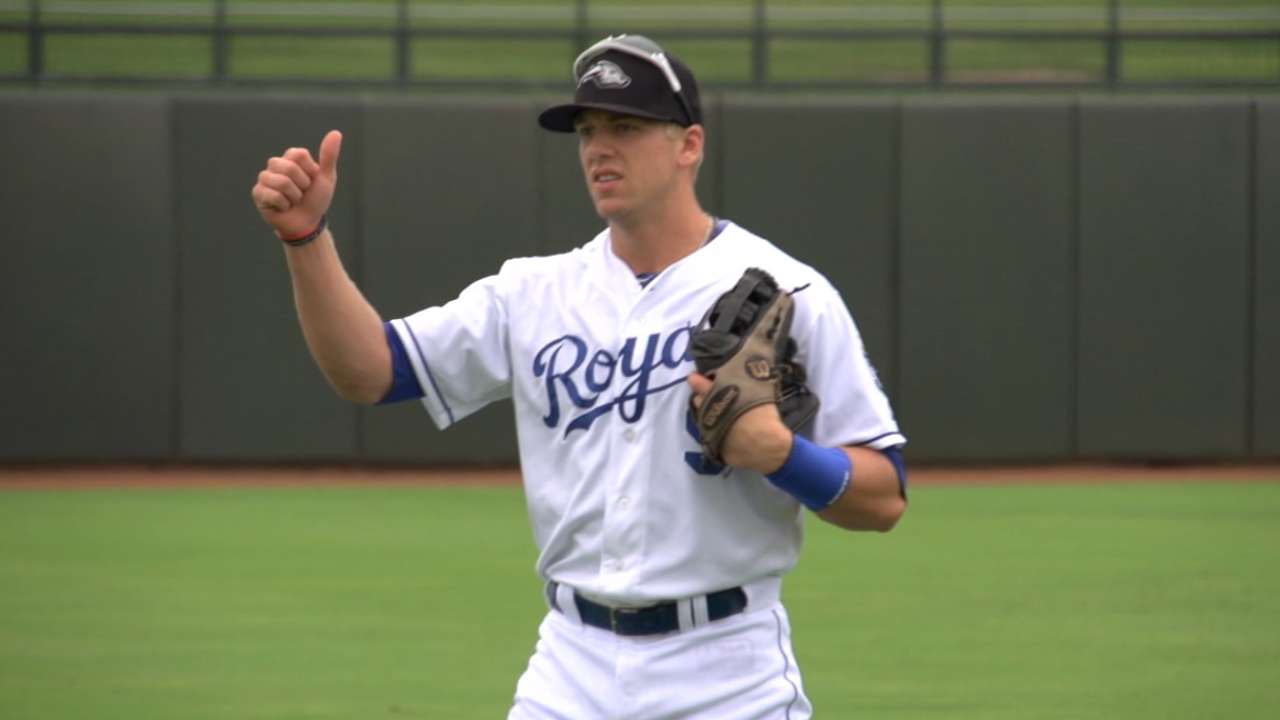 There wasn't much drama in Dozier's debut. He didn't have a ball hit to him in three innings.
But Dozier did come up to bat in the ninth, and he did so to a nice ovation from the fans who remained in the stands.
"I heard it," Dozier said. "It was unreal. We have great fans here. It gave me the goosebumps. It was pretty cool."
Dozier was hoping to reward those who stayed with a shot to the Kauffman Stadium fountains. Instead he struck out on a 2-2 pitch.
"I definitely wanted to [hit a home run] for them," Dozier said. "It didn't work out, but hey, it's the first at-bat of many."
Jeffrey Flanagan has covered the Royals since 1991, and for MLB.com since 2015. Follow him on Twitter @FlannyMLB. This story was not subject to the approval of Major League Baseball or its clubs.