Bethancourt's season over; Ross' return in doubt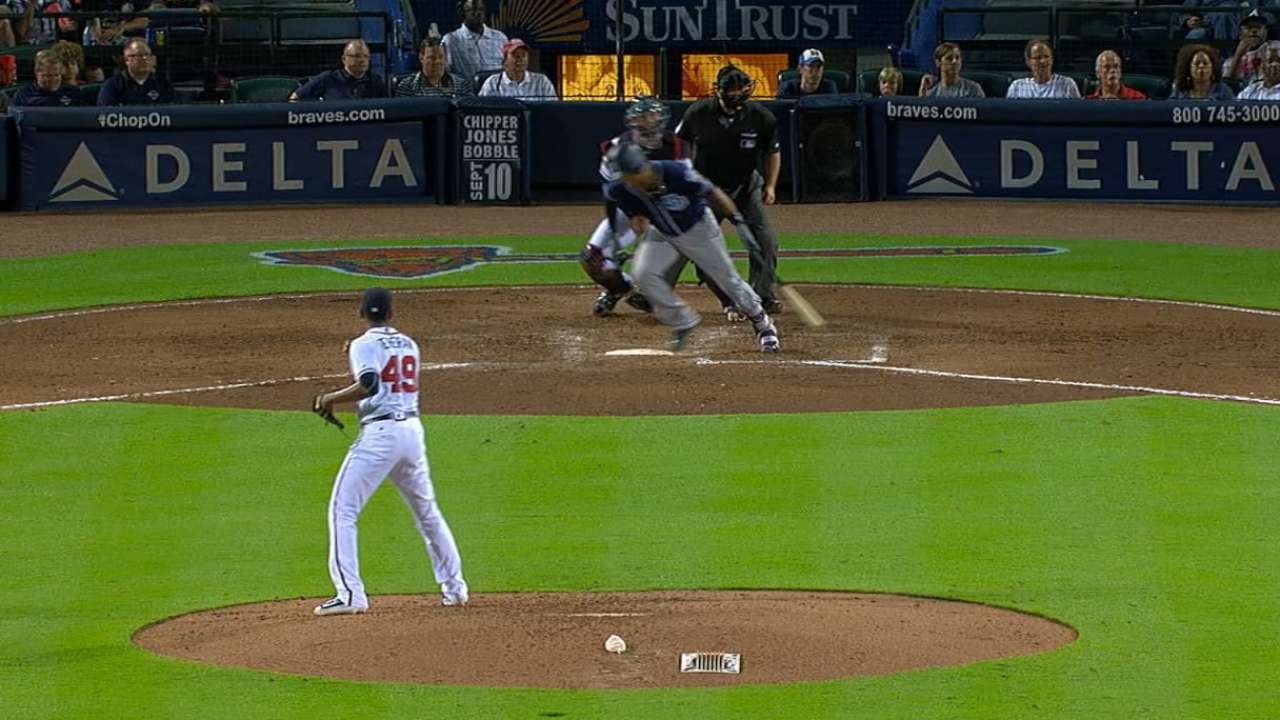 SAN FRANCISCO -- Neither Christian Bethancourt nor Tyson Ross made the trip with the Padres to San Francisco this week. The former appears destined to miss the remainder of the season. The latter could very well endure the same fate -- but the Padres aren't yet ready to declare as much.
Before Monday's game against the Giants, Padres skipper Andy Green essentially ruled Bethancourt out for the year. Bethancourt -- who had begun to assume the role of everyday catcher at the time of the injury -- has been out since late August with an oblique strain.
As for Ross, there are no imminent plans for the right-hander to throw a bullpen session, as he continues to deal with right shoulder soreness. Ross started for the Padres on Opening Day, but he hasn't pitched since.
"I know it's been frustrating for people, but more frustrating for him than anyone," Green said. "We were hoping to check that box by the end of the year and have him pitch for us. It's still possible, but it's looking less and less likely."
Ross has hit a snag every time a return has seemed imminent. In July, he rolled his ankle in his hotel room, delaying his recovery. When he finally made a rehab start Aug. 25, he experienced shoulder soreness afterward and hasn't thrown a bullpen session since.
At this point, Ross probably wouldn't pitch more than a couple of innings in a game or two for the Padres. And he's running out of time to do that.
"Before September rolled around, we all felt very strongly that Tyson was going to pitch again for us this year," Green said. "Then, it looked like a probability. Now, it looks like just a possibility at this point in time. He has not been able to rebound the way we'd like to see him rebound."
If Ross manages to pitch again this season, he almost certainly won't be pitching to Bethancourt. But the 25-year-old backstop could very well play winter ball this offseason if his recovery goes smoothly. He'd likely spend most of his time playing outfield and designated hitter.
News and notes
• The Padres skipped right-hander Jarred Cosart in their rotation after he sustained a right groin and hamstring strain during his Sept. 7 outing. Still, they're optimistic he'll make his next start in Colorado on Sunday.
The club had been using a six-man rotation but temporarily adjusted back to a five-man staff in Cosart's absence. They'll go back to six starters upon his return.
• Center fielder Travis Jankowski did not make the trip to San Francisco. Instead, he returned home to Pennsylvania to attend to a family issue. Padres skipper Andy Green said Jankowski would have been placed on the bereavement list. But with rosters having already expanded, there wasn't much reason to do so.
AJ Cassavell covers the Padres for MLB.com. Follow him on Twitter @ajcassavell. This story was not subject to the approval of Major League Baseball or its clubs.