Swanson injured on errant warmup throw
Rookie shortstop struck in groin during break in play, exits after 4th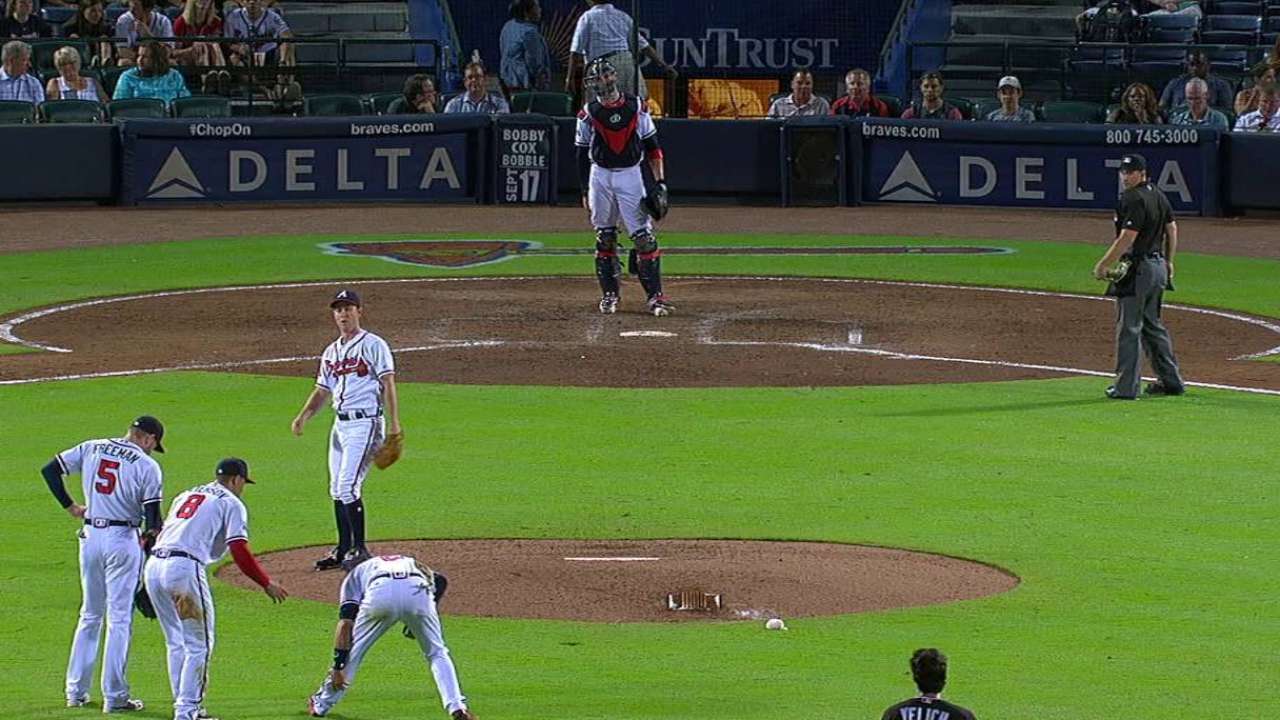 ATLANTA -- Dansby Swanson certainly didn't think he was in danger as he casually stood behind the mound while a pitching change was made during the fourth inning of Monday's night's 12-7 win over the Marlins. But when the Braves' shortstop exited a short time later with a right groin contusion, he was painfully reminded it is never wise to make assumptions.
Swanson was standing on the first-base side of the mound, talking to Freddie Freeman and Jace Peterson when he was struck in the groin region by Tyler Flowers' throw to Ryan Weber, who was warming up after being forced to enter when starting pitcher Mike Foltynewicz was hit on the left calf by Marcell Ozuna's sharp liner.
"It's unfortunate, but you don't stand behind anybody when they're playing catch," Braves manager Brian Snitker said. "It got him good too."
Swanson smiled and laughed as teammates had fun at his expense following the game, but the Braves said the rookie shortstop was unavailable for comment. Flowers also chose not to discuss the throw that eluded Weber's reach and found an unfortunate target.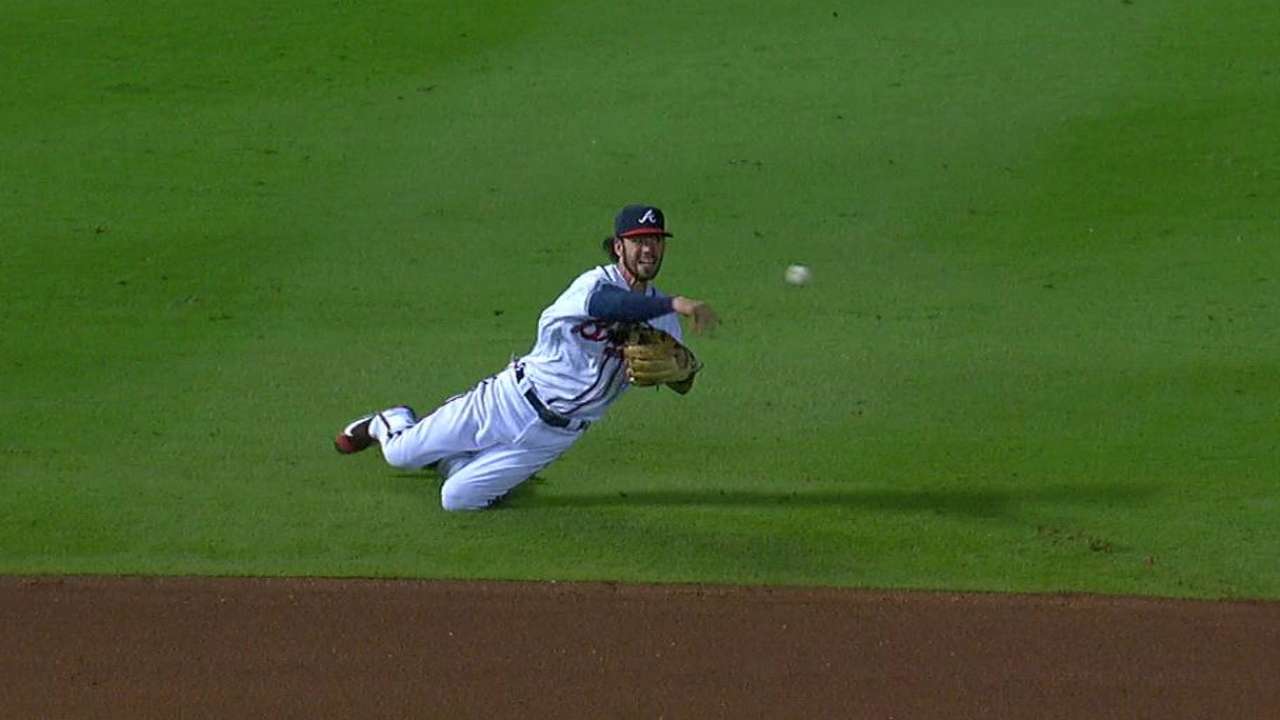 "I didn't see it, but I heard it," Freeman said with a smile. "Hopefully, he's OK."
After being struck, Swanson immediately reacted to the pain by grabbing his lower left leg. He remained in the game through the top of the fourth inning, but the resulting pain caused him to get sick after he returned to the dugout during the bottom half of the inning. Gordon Beckham finished the game as Atlanta's shortstop.
"[Swanson] couldn't have played," Snitker said.
This odd sequence of events occurred shortly after Swanson had impressed the home crowd with a dazzling play that robbed J.T. Realmuto of a single. The highly regarded shortstop ranged to his left, slid along the edge of the outfield grass on his rear and snared Realmuto's grounder before quickly throwing to second base to retire Justin Bour via a forceout.
Mark Bowman has been covering the Braves for MLB.com since 2001. This story was not subject to the approval of Major League Baseball or its clubs.