Law ready to return to Giants' bullpen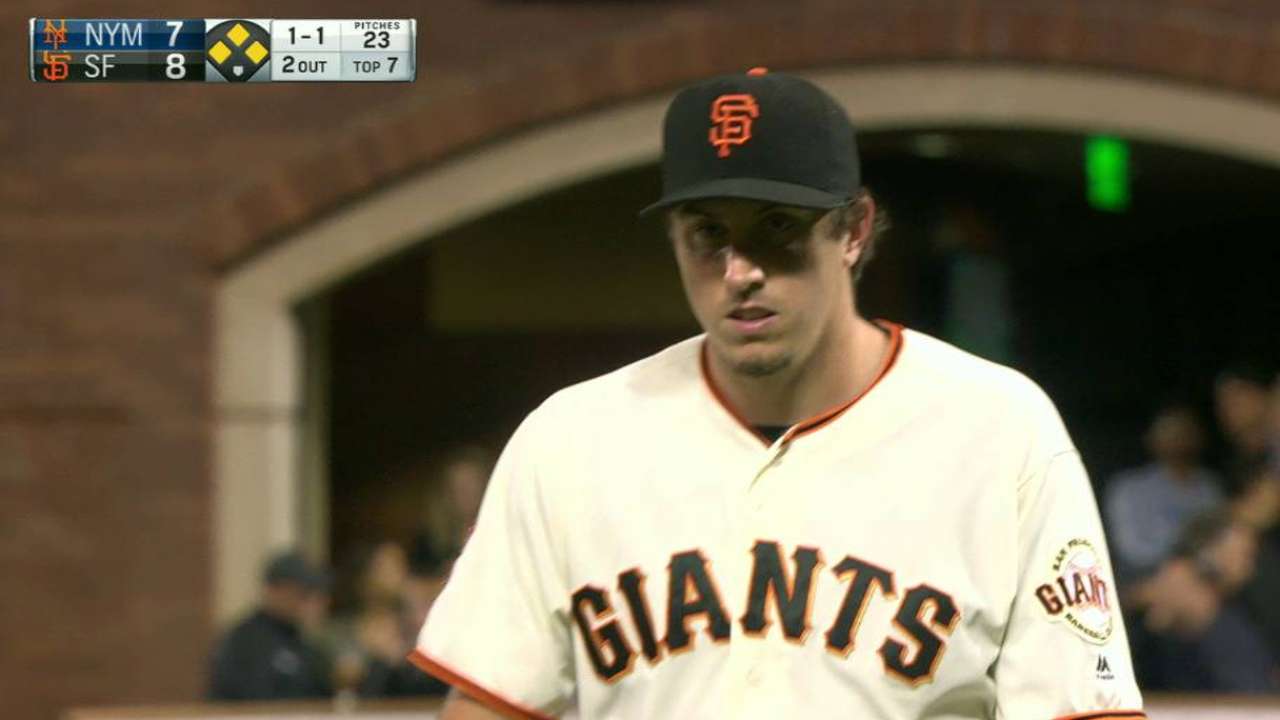 SAN FRANCISCO -- Derek Law said he felt great after testing his right elbow in a simulated game at AT&T Park on Monday.
The bullpen session was the last hurdle the right-handed reliever needed to overcome before rejoining the club. As a result, manager Bruce Bochy said the Giants plan to activate Law from the 15-day disabled list Wednesday.
"He's fine, healthy," Bochy said of Law, who had allowed one run since the All-Star break before going on the DL with a right elbow strain Aug. 28.
Law will rejoin a revamped San Francisco bullpen. After Santiago Casilla blew multiple saves on the club's most recent road trip, Bochy said that situations, not roles, would dictate who pitched each day. Evidenced by that plan, Hunter Strickland recorded a four-out save in the Giants' 5-3 win Sunday. It was Strickland's third save of the season.
"It's all hands on deck," said Bochy. "We have a lot of guys comfortable pitching late in the game. Those stressful innings, we have experience down there. I'm comfortable with a lot of them. I could bring in anybody. Be ready to go and do our job. That's where we're at."
Law appears to be a strong candidate to pitch in tight situations. The rookie is 4-2 with a 1.92 ERA in 53 appearances this season. Opponents are also batting just .212 against him.
• Third baseman Eduardo Nunez was out of the Giants' starting lineup Monday because of back tightness.
"We just think it's best if he takes a day," said Bochy. "He was in the original lineup, but he's been grinding pretty hard and it's just tight enough where he needs a day off."
Bochy said Nunez would be available off the bench.
• Outfielder Gregor Blanco participated in live batting practice Monday for the first time since going on the DL with a right shoulder impingement, but Bochy said it will be difficult for Blanco to get his timing back until the fall instructional league begins.
"This is a good sign that he took some swings today but he's missed so much time," said Bochy. "What's difficult with Gregor is we don't have a place to give him some live at-bats. Instructional ball doesn't start till Monday. He's going to have to work hard to get his timing. As far as his health, he's getting close."
Justin Wise is a reporter for MLB.com based in the Bay Area. This story was not subject to the approval of Major League Baseball or its clubs.