Ventura is impressed with Sale's endurance
White Sox lefty has logged at least 8 innings in his last 5 starts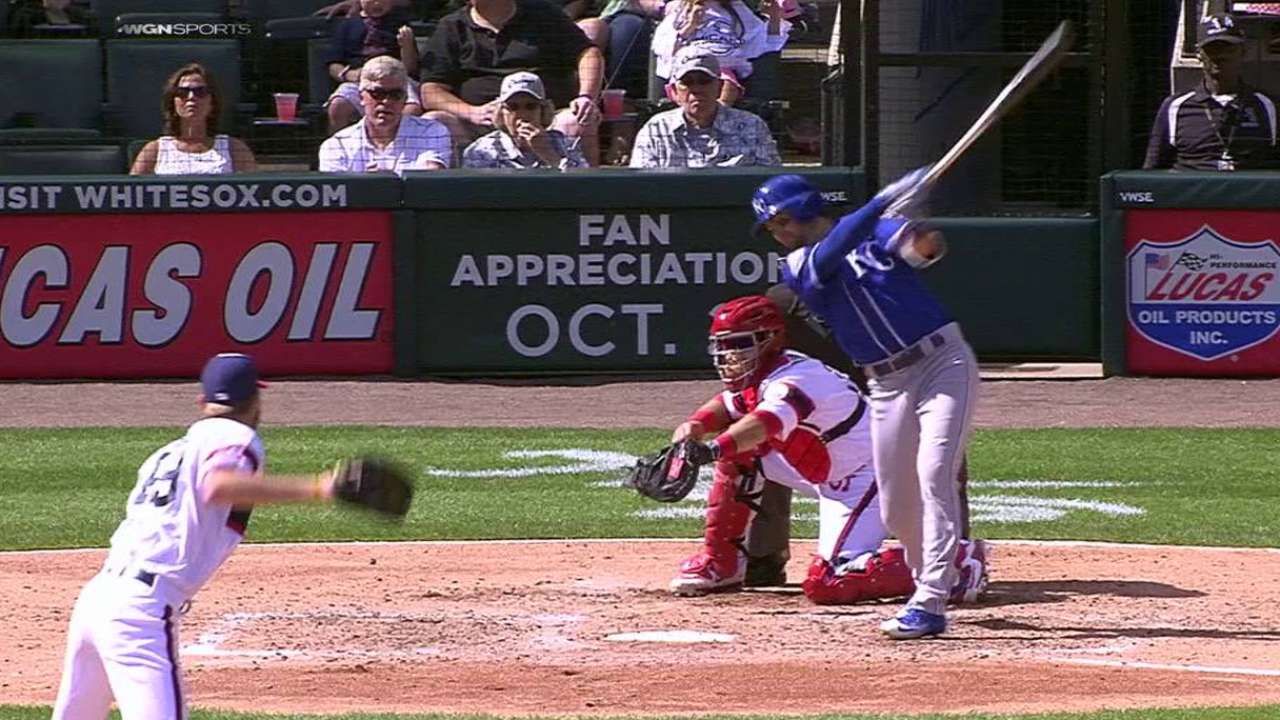 CHICAGO -- White Sox manager Robin Ventura declared Chris Sale the best American League pitcher earlier this season, and the left-hander has done nothing to alter that opinion since the All-Star break.
Sale has thrown 76 2/3 innings over 10 starts, allowing 58 hits and 17 walks, while striking out 82. He has a 2.47 ERA, .212 average against, .276 OBP against and .319 slugging percentage against during that time, having worked at least eight innings in each of his last five starts. But Sale is only 1-5 over that span, and the White Sox are 2-8 in those 10 starts.
Sale made history on Sunday by becoming the first pitcher in franchise history to notch four straight seasons with 200 strikeouts.
"Every time you watch him, you see something a little bit different," Ventura said. "Yesterday, I just think the situations he got himself in, he was able to strike out the side.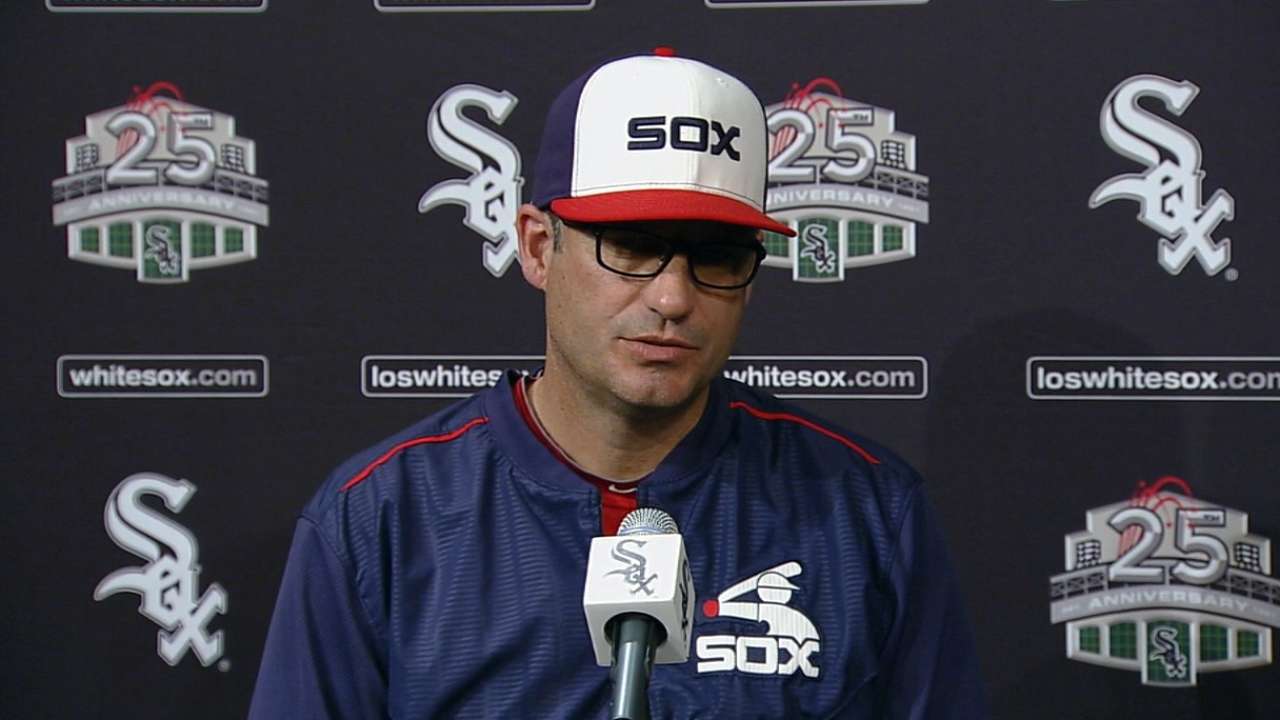 "That's important. It's important that he still has that kind of velocity, and that kind of endurance and strength late in the season, late in the game, to be able to do things he does. As far as him going out there and having the stuff to be a Cy Young guy, absolutely."
Ventura not talking job status
The White Sox have 19 games remaining after Monday, 19 games that also could signal the end of a five-year tenure for Ventura as manager with his contract due to expire after the 2016 campaign.
Ventura previously said he would like to continue managing the White Sox if asked back. But on Monday, Ventura deferred the question until after he discusses the matter with the front office at the end of the season.
"I'm not going to talk about it until the end of the year, until I sit down and talk to them. I think that's fair," Ventura said. "I don't want it to be about me. I want [the players] to go out and play hard. I don't want it to be a story, so that's why I chose just to wait until the end of the year."
Scott Merkin has covered the White Sox for MLB.com since 2003. Read his blog, Merk's Works, follow him on Twitter @scottmerkin, on Facebook and listen to his podcast. This story was not subject to the approval of Major League Baseball or its clubs.