Facing NY special for '04 ALCS hero Roberts
Dodgers manager stole second to help spark Red Sox's comeback
NEW YORK -- Twelve years later, Dave Roberts still hears about the stolen base.
Red Sox fans love him for it. Yankee fans do not, even after all these years.
"I'm not well received at the airport when I come here," Roberts said Monday, as he got ready to manage the Dodgers at Yankee Stadium for the first time.
The steal, of course, came in the ninth inning of Game 4 of the 2004 American League Championship Series. Roberts was playing for the Red Sox, and he was called on to pinch-run for Kevin Millar with Mariano Rivera on the mound. Roberts stole second and went on to score the tying run. The Red Sox won that game at Fenway Park, and later completed their improbable ALCS comeback at the old Yankee Stadium.
Roberts hadn't been part of a game at Yankee Stadium since then, until Monday.
Stolen base or no stolen base, Roberts was looking forward to it.
"Personally, it's very special to me," he said. "For me to manage against Joe Girardi and the Yankees, it's a feather in my cap."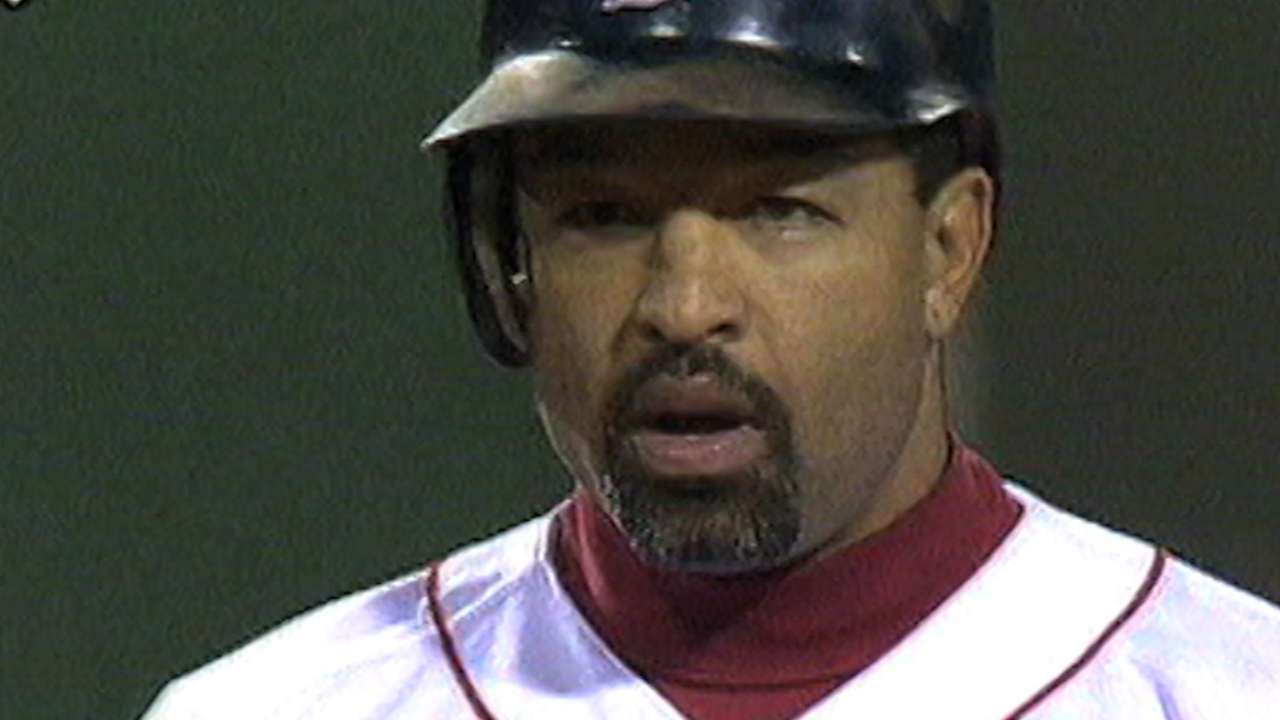 The Interleague series against the Yankees comes at a time when both teams are in postseason races, with Los Angeles leading the National League West and New York trying to secure a Wild Card spot or win the AL East. After this week's three games, both teams will stay in their own division the remainder of the regular season.
But Roberts said he didn't view this venture outside the NL West as any kind of problem.
"I kind of like being here in September," he said.
He is able to take advantage of three games under AL rules by using the designated-hitter spot for three of his regulars. Adrian Gonzalez is the DH Monday, and Roberts said he plans to use Andre Ethier on Tuesday and Justin Turner on Wednesday.
By using Gonzalez as the DH Monday, Roberts was able to play Howie Kendrick at first base for the first time since July 17. Roberts wanted Kendrick to get a chance to play there, in case he wants to use him at first after pinch-running for Gonzalez later in the season or in the postseason.
Using a regular as the DH also provides a half-day off during a stretch where the Dodgers won't have another off-day until Sept. 26.
Danny Knobler is a contributor to MLB.com based in New York and covered the Dodgers on Monday. This story was not subject to the approval of Major League Baseball or its clubs.