Miranda adds scoreless effort to recent tear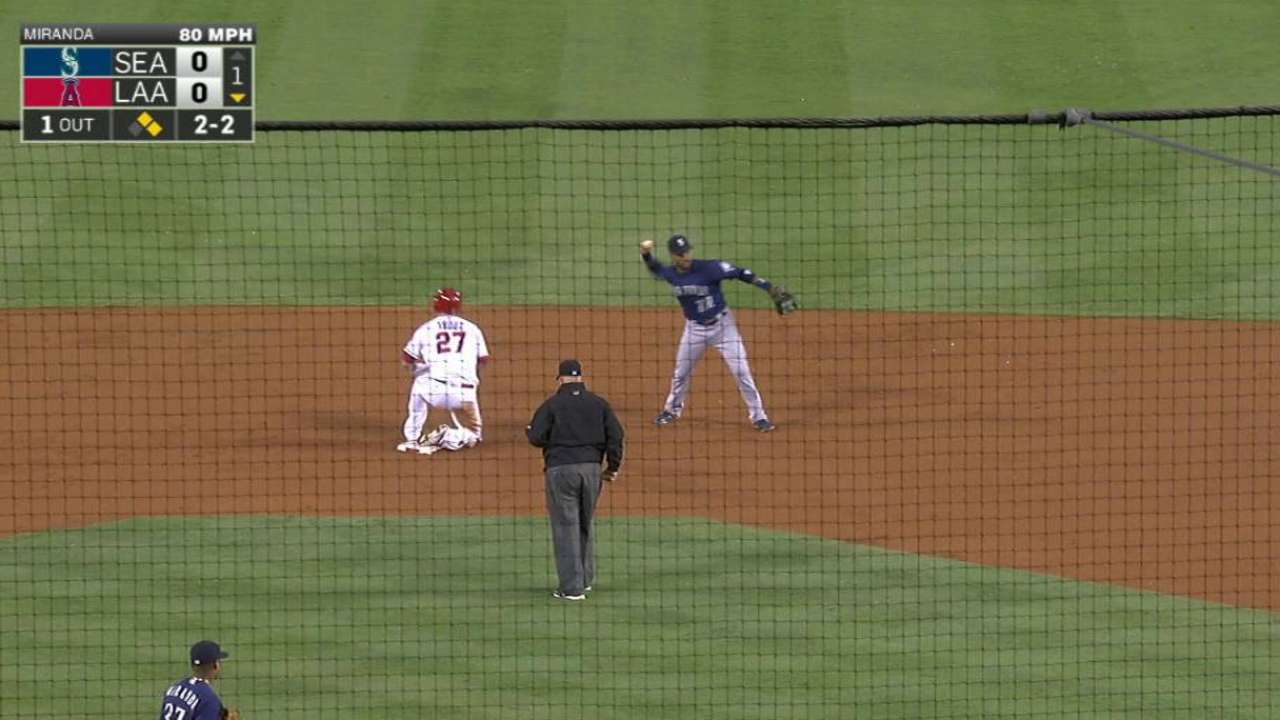 ANAHEIM -- Ariel Miranda has been a quiet presence in the Mariners' clubhouse, a newcomer from Cuba acquired from the Orioles six weeks ago who has gone about his business without fuss or fanfare.
But the 27-year-old left-hander made a loud statement with his performance on Monday, throwing six shutout innings in an 8-1 victory over the Angels and extending his recent run of excellence for a rotation that welcomes the help.
Since giving up four runs on three hits in the first inning of an 11-8 win over the Angels on Sept. 2, Miranda has thrown 17 innings without allowing an earned run while picking up three straight victories.
"He's starting to gain some momentum, which is great to see," manager Scott Servais said. "Even later in the game the fastball velocity started to spike a little. He had a little left in the tank. I'm really excited about his outing."
Miranda has allowed just three unearned runs on eight hits in his last 17 innings and now sits 4-1 with a 4.10 ERA in eight games (seven starts) since arriving from Baltimore via a trade for Wade Miley.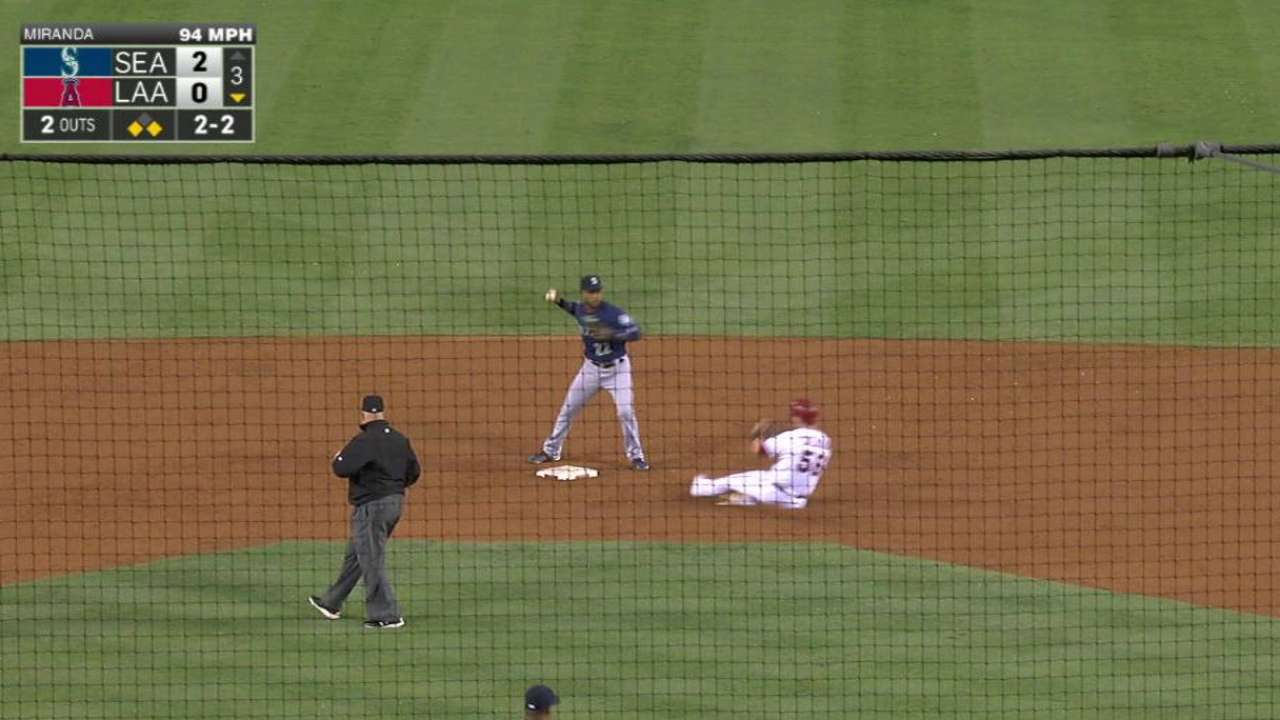 At the time, eyebrows were raised and questions asked about whether the Mariners were giving up on this season by dealing the veteran Miley for a southpaw with just two innings of big league experience. But Miley has gone 1-5 with an 8.41 ERA in eight starts for the Orioles, while Miranda has added depth to a Seattle club now just 2 1/2 games back of Baltimore in the race for the American League's second Wild Card spot.
"If you go back to his [initial] starts, they got him early in the game and got some runs," teammate Robinson Cano said. "But the last one and today, he started from the first inning. You could see he had that mean face today. He was working. He was a different guy. He knew what he had to do, was going after hitters and was working."
Miranda said if he was scowling early it was because he didn't feel good warming up in the bullpen and was worried about how things would unfold. But he worked around an infield single and an error in the first and a double and walk in the third, otherwise surrendering just a lone single in his other four innings in an efficient 87-pitch outing.
"My plan from start to start is to be aggressive and pound the strike zone," Miranda said through interpreter Fernando Alcala. "This time it worked out a little better."
And his teammates are beginning to learn they can count on the intense lefty.
"He's got a lot of confidence and that's what it's all about," said center fielder Leonys Martin. "He's going out there to fight and get hitters out. He's not afraid and that's a good thing. He is kind of a quiet guy. He doesn't know English much, but he's a good guy. I love that guy."
And opposing teams are beginning to learn about Miranda as well.
"When he settled in, he changed speeds well on us," said Angels manager Mike Scioscia. "Although we pressured him with guys in scoring position, we couldn't get that big hit early. He made some pitches and got out of jams. We knew what he was going to do and he did it well tonight."
Greg Johns has covered the Mariners since 1997, and for MLB.com since 2011. Follow him on Twitter @GregJohnsMLB and listen to his podcast. This story was not subject to the approval of Major League Baseball or its clubs.