Pelfrey to start Tigers' finale against Twins
Zimmermann to skip Thursday's scheduled start after struggling, throwing sim game instead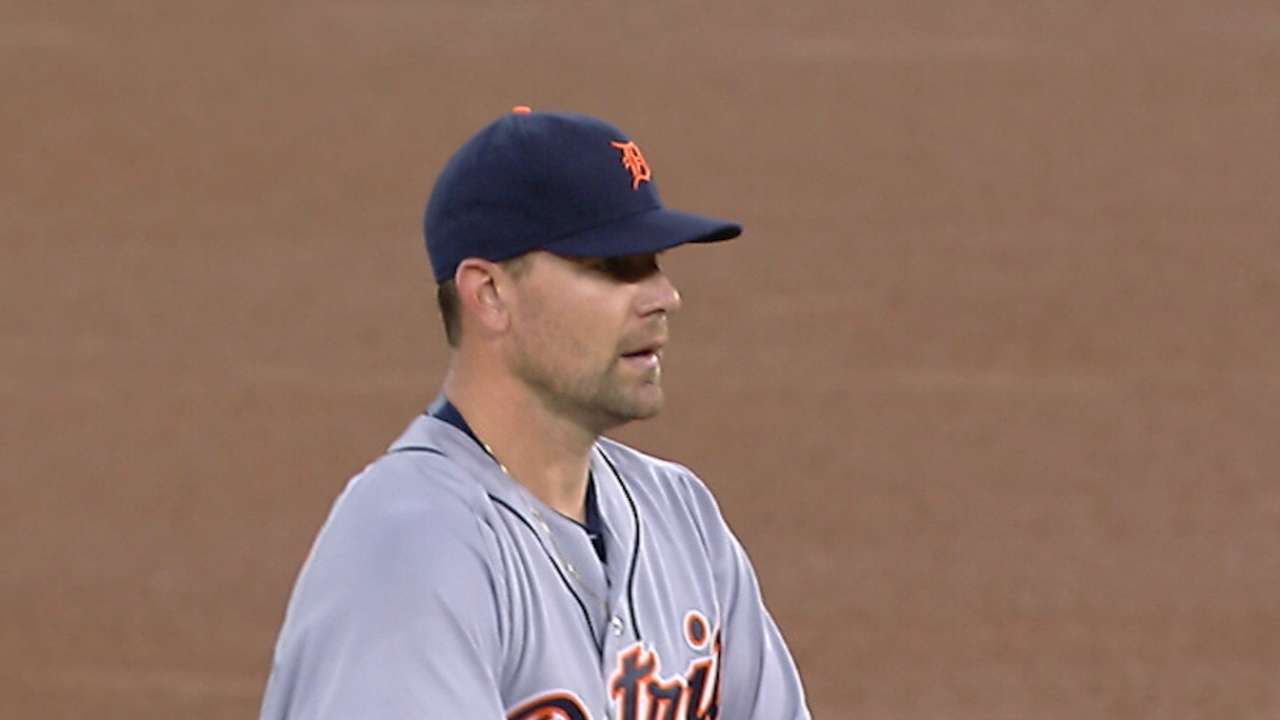 DETROIT -- Mike Pelfrey (4-9, 4.76 ERA) will start Thursday in the Tigers' series finale against the Twins, manager Brad Ausmus said Monday.
With Jordan Zimmermann still struggling to gain his footing after another rough outing in a return from the DL, the Tigers announced he will throw a simulated game on Wednesday and skip what would have been his next scheduled start Thursday.
Pelfrey went on the 15-day DL in early August with a back strain. He made two rehab starts with Triple-A Toledo, where he allowed six earned runs in 6 1/3 innings.
The other option for Thursday's start would have been Buck Farmer, who was called up as part of September's expanded roster. Farmer has come out of the bullpen twice since being recalled, including a three-inning appearance Saturday, when he gave up four runs against the Orioles in the Tigers' 11-3 loss.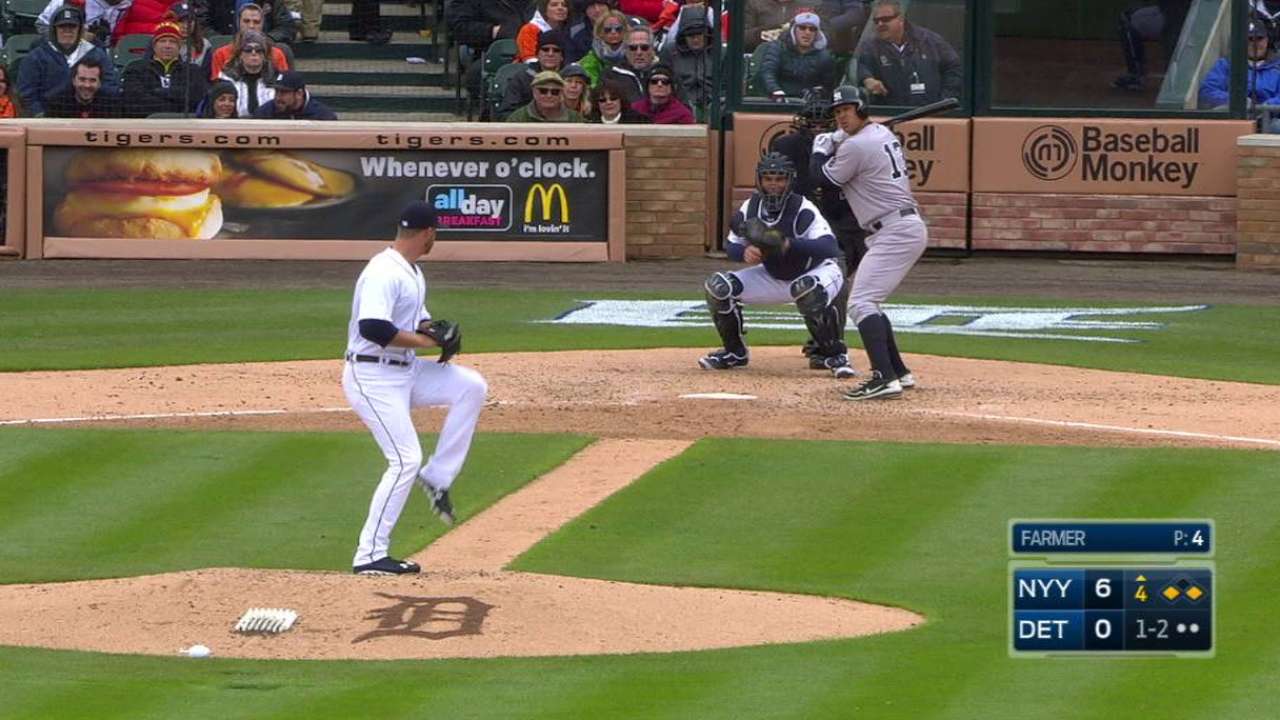 Ausmus said his decision came down to Pelfrey having more experience than Farmer, but said he will still be on a strict pitch count. Pelfrey threw 37 pitches in his first rehab start in which he allowed one run in three innings. He then got his pitch count up to 60 in his next start with Toledo, while allowing five runs in 3 1/3 innings.
Pelfrey has had an up-and-down season with the Tigers, allowing four or more earned runs in nine of his 21 starts. On the flip side, he allowed one run or fewer in four of the six starts he made in July.
After being available in the Tigers' bullpen over the weekend, Pelfrey threw a side session on Monday to stay fresh in preparation for his return on Thursday.
Kyle Beery is a reporter for MLB.com based in Detroit. This story was not subject to the approval of Major League Baseball or its clubs.