Smith, prospect Ruiz likely next callups
ATLANTA -- The Braves have the pleasure to watch three of their Minor League affiliates battle for league titles this week. By the time next week arrives, they could be creating a spot on their active roster for Mallex Smith, Rio Ruiz and possibly a couple other prospects.
Smith will return to the Majors after he helps Double-A Mississippi attempt to win the Southern League championship. Ruiz is expected to get his first call to the big leagues once Triple-A Gwinnett concludes its season with an appearance in the International League's Governors Cup Finals.
Over the past week, the Braves have carried 30 active players while facing the Nationals and the Mets. Both of those clubs carried 37 players on their active rosters. This stretch has given Braves manager Brian Snitker a better sense of the imbalance that can be created as teams fill their expanded September roster with a plethora of relievers and bench options.
"I'm looking at some of these rosters we're playing against and wouldn't mind calling up the whole team just to equal the playing field a little bit," Snitker said.
While the Braves might call up a few more players before the end of this season, the primary additions will be Smith, who was one of Atlanta's regular outfielders before breaking his left thumb in June, and Ruiz, who ranks No. 15 on MLBPipeline.com's list of top Braves prospects.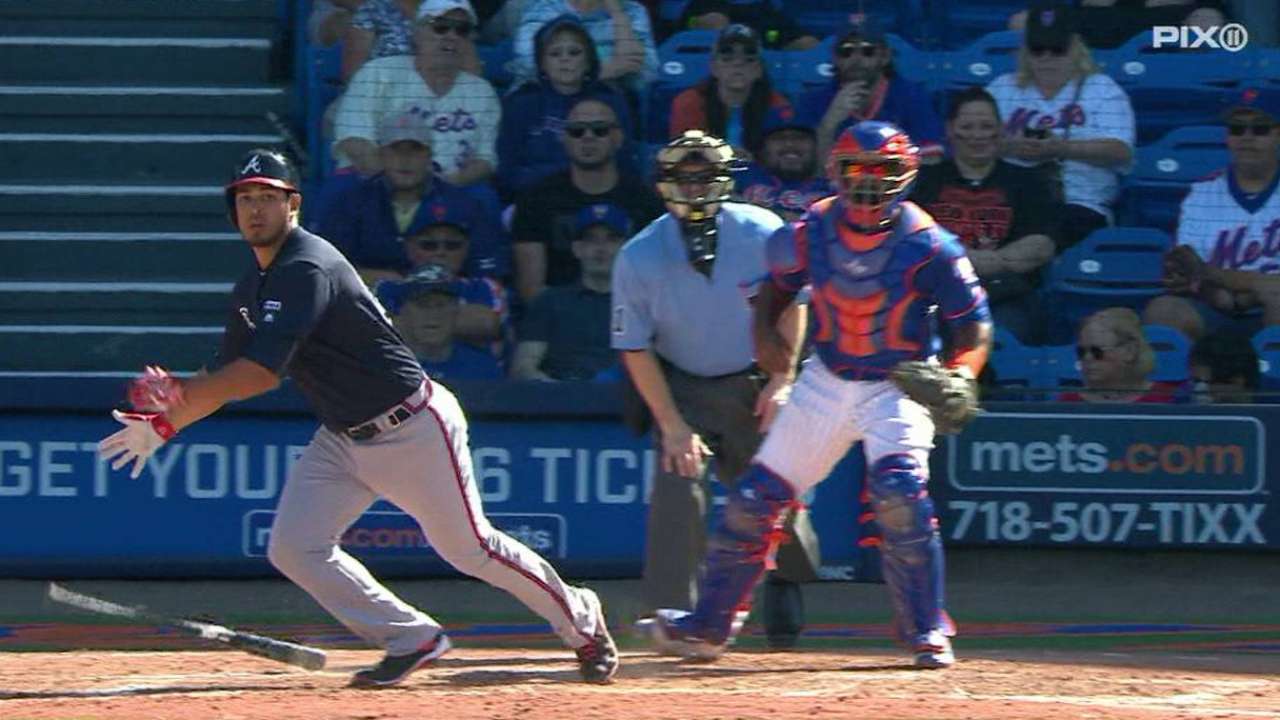 A little more than a month ago, it looked like Smith might not have the opportunity to return this year. But his thumb cooperated, and he was given the benefit of reintroducing himself to the speed of the game by spending the past couple of weeks playing for Mississippi.
"As long as they're playing and he can play games, that's good, because it's just getting back and getting used to leading off and getting the at-bats and everything, which is better than sitting up here and pinch-hitting or getting a start every now and then," Snitker said. "You get the daily reps and all of that. I'm just glad they're having games to play that he can play in. Really, it's good for him."
Once Smith returns to Atlanta, Snitker will have to determine how to get him playing time while also carrying his three current starting outfielders -- Matt Kemp, Ender Inciarte and Nick Markakis. This outfield logjam might be alleviated via an offseason trade.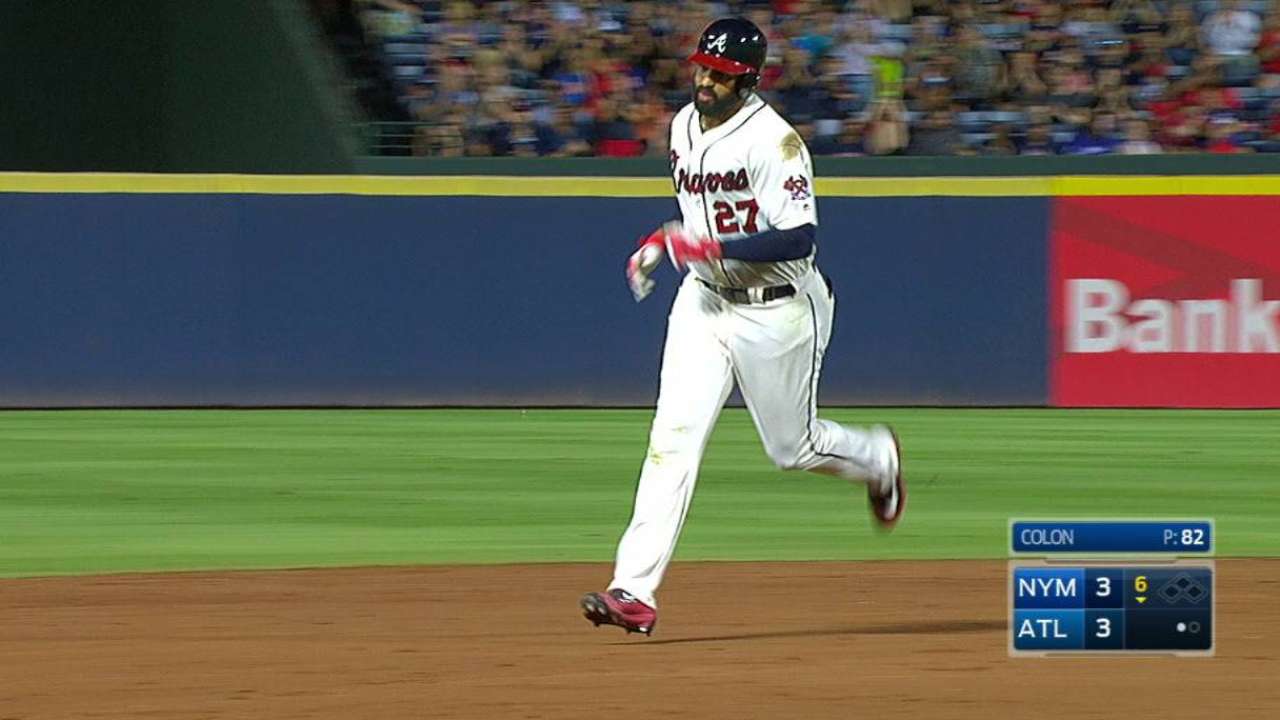 The Braves want to give Ruiz a taste of the big leagues before this season concludes and also give themselves a better feel for what they have at the third-base position entering the offseason. Ruiz made significant strides as he batted .271 with 10 homers and a .755 OPS during the regular season for Gwinnett.
Gwinnett plays Scranton/Wilkes-Barre in a best-of-five series to determine the International League championship. Aaron Blair will start the series opener for the G-Braves on Tuesday night.
Mississippi is matched up against Jackson in the best-of-five Southern League championship series, which was scheduled to begin on Monday night. Top pitching prospect Sean Newcomb will start Game 2 for the M-Braves on Tuesday night.
Class A Rome will battle Lakewood in a best-of-five series that will determine the South Atlantic League champion. Rome will utilize Mike Soroka, Touki Toussaint and Kolby Allard as its starting pitchers in the first three games.
Mark Bowman has covered the Braves for MLB.com since 2001. This story was not subject to the approval of Major League Baseball or its clubs.