Lingering quad soreness keeps Mauer out
Twins' first baseman has dealt with injury over a month, to stay sidelined until at least Wednesday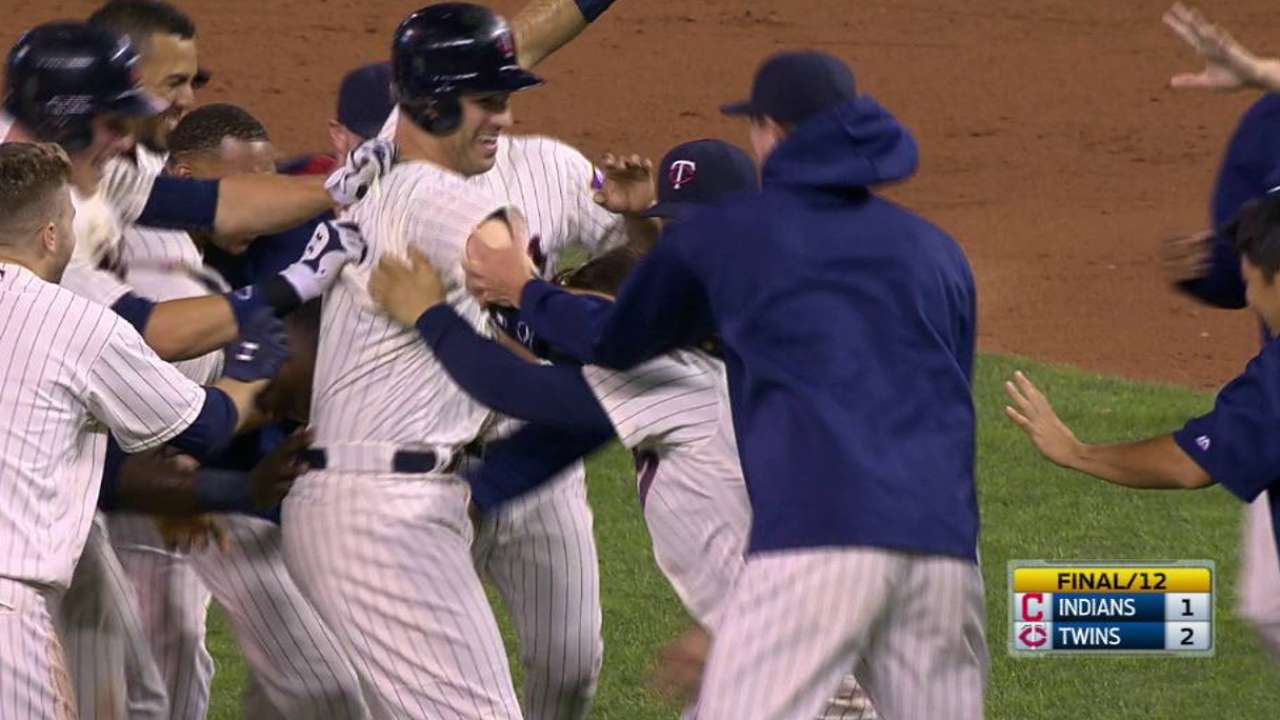 DETROIT -- Twins first baseman Joe Mauer was held out of the lineup for a second straight day with sore quads on Monday, and manager Paul Molitor said he'll be out until at least Wednesday.
Mauer has been dealing with quad soreness for more than a month, but the injury has worsened, and Mauer said it's affecting his right quad more than his left right now. With left-handers Daniel Norris and Matt Boyd starting the first two games of the series with the Tigers, Mauer will be held out of the lineup. Switch-hitter Kennys Vargas started at first Monday.
"I'm going to probably re-evaluate where he's at in terms of getting a start on Wednesday," Molitor said. "I'll back him off against the two lefties here, and combined with yesterday, we'll see if the 72 hours gives him some improved health with that leg."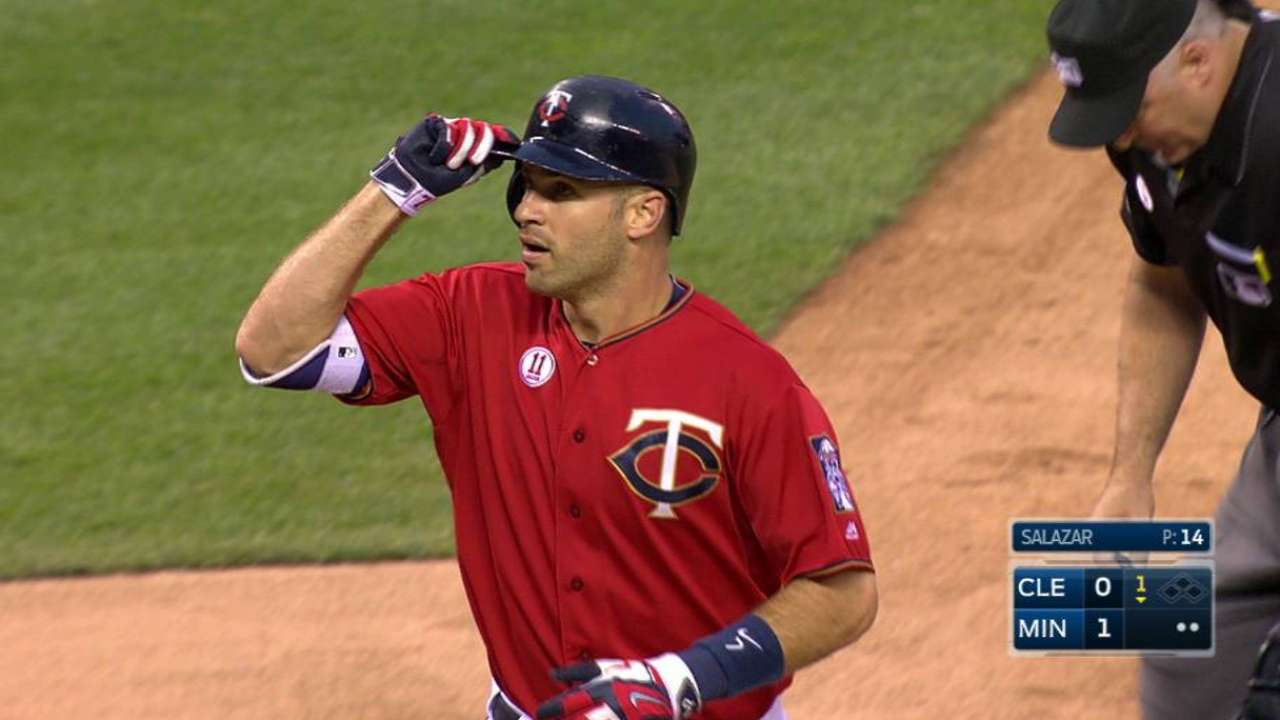 Mauer, 33, is hitting .269/.368/.401 with 11 homers, 22 doubles, four triples and 49 RBIs in 129 games this season. But he's struggled in September, hitting .167 with a homer and two RBIs in seven games.
"He was battling through and playing," Molitor said. "I think the thing is, now it's starting to affect his swing a little bit more than just affecting his running the bases or defense. So that's cause enough for me to back him off, at least for a couple more days."
Molitor added he expects the injury to linger the rest of this season, so he'll have to find the right times to give Mauer days off down the stretch.
"At the end of the day, it's my call when I need to back him off," Molitor said. "I want to see him finish the year playing. It's not going to be every day."
Worth noting
Molitor said he's still deciding whether rookie right-hander Jose Berrios will make his next start after struggling again on Sunday. Berrios, 22, has posted a 9.27 ERA in 11 starts, and he could be moved to the bullpen to help take some of the pressure off the youngster.
"Nothing has been finalized," Molitor said. "I've thought about it a lot, actually. I have my gut on which way I'm leaning, but I'm going to have to confirm which way I want to go with [interim general manager] Rob [Antony] and our pitching people. I don't have to decide today."
Rhett Bollinger has covered the Twins for MLB.com since 2011. Read his blog, Bollinger Beat, follow him on Twitter @RhettBollinger and listen to his podcast. This story was not subject to the approval of Major League Baseball or its clubs.