Castellanos hopes return is near after live BP
Tigers' 3B faces pitching for first time in over 5 weeks, targets Sunday if hand responds well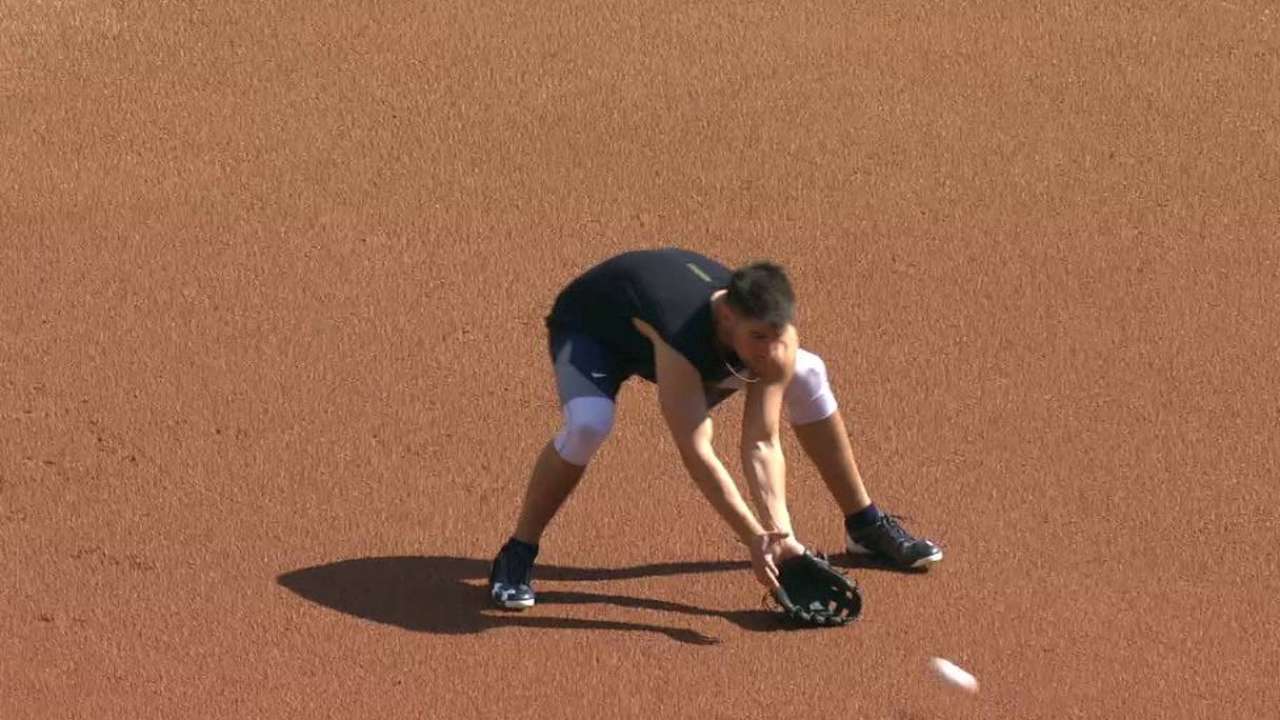 DETROIT -- Nick Castellanos took batting practice against live pitching Monday at Comerica Park for the first time in more than five weeks.
"I'm not 100 percent healthy, but it's the first day," Castellanos said. "It didn't bite me too bad. There were a couple swings that it was definitely sore, but not terrible."
While Castellanos still has some progress to make, he said he was definitely excited to take the next step forward after breaking a bone in his left hand when he was hit by a pitch against the Mets on Aug. 6.
"Without a doubt, that's the first time I was able to take BP on a field in five weeks and two days, not that I'm counting," he said.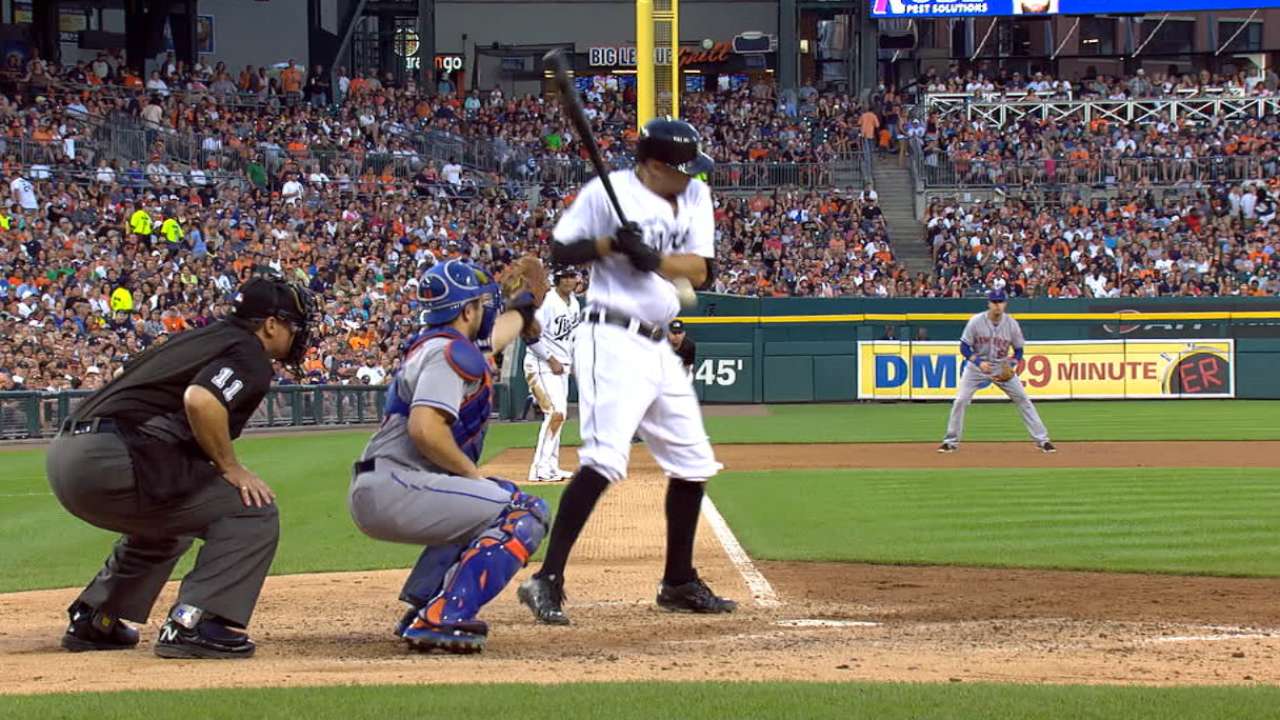 The third baseman is aiming to return to the Tigers by Sunday, but a lot hinges on how he feels Tuesday after icing his hand and giving it a day to rest.
"It all depends on how my hand feels," Castellanos said. "They gave me that timetable from four to six weeks when I got hurt, so obviously I'd like to be back by that six-week mark."
Tigers manager Brad Ausmus said he thought Castellanos' swings looked fine, but he knows there is still going to be some time until he is fully ready.
"I think certain swings aggravate it more," Ausmus said. "If he takes a good swing, it doesn't bother him, but if he doesn't hit the ball squarely, I think it's aggravating a little bit more."
Jordan Zimmermann is scheduled to throw a simulated game on Wednesday after having a brutal outing in a return from the DL for the second time this season on Saturday. He was charged with six runs in one-plus inning against the Orioles.
While the Tigers try and work out some of Zimmermann's kinks in the simulated game, it could be an opportunity for Castellanos to see live pitching before he tries to make his return. That is the team's plan, but Castellanos is cautious to say he will be able to do so, because he is unsure how his hand is going to progress.
"The plan is going to be, we're going to go on how I feel," Castellanos said. "Even if everybody has that plan written in concrete, they're going to throw it in the garbage if my hand's not well on Wednesday."
Regardless, Castellanos has been itching to get back on the field, and it has been tough to miss out on the Tigers' playoff push.
"It's mixed emotions," Castellanos said. "[It's unfortunate] because I'm not playing, but it's kind of exciting just because it's exciting baseball to be around. I definitely want to be in there, and I want to help, but at the same time, I have to be responsible.
"I can't rush back, because if I come back before I'm ready, I'm not going to help anybody."
Kyle Beery is a reporter for MLB.com based in Detroit. This story was not subject to the approval of Major League Baseball or its clubs.