Kang's big week at plate nets NL Player of Week nod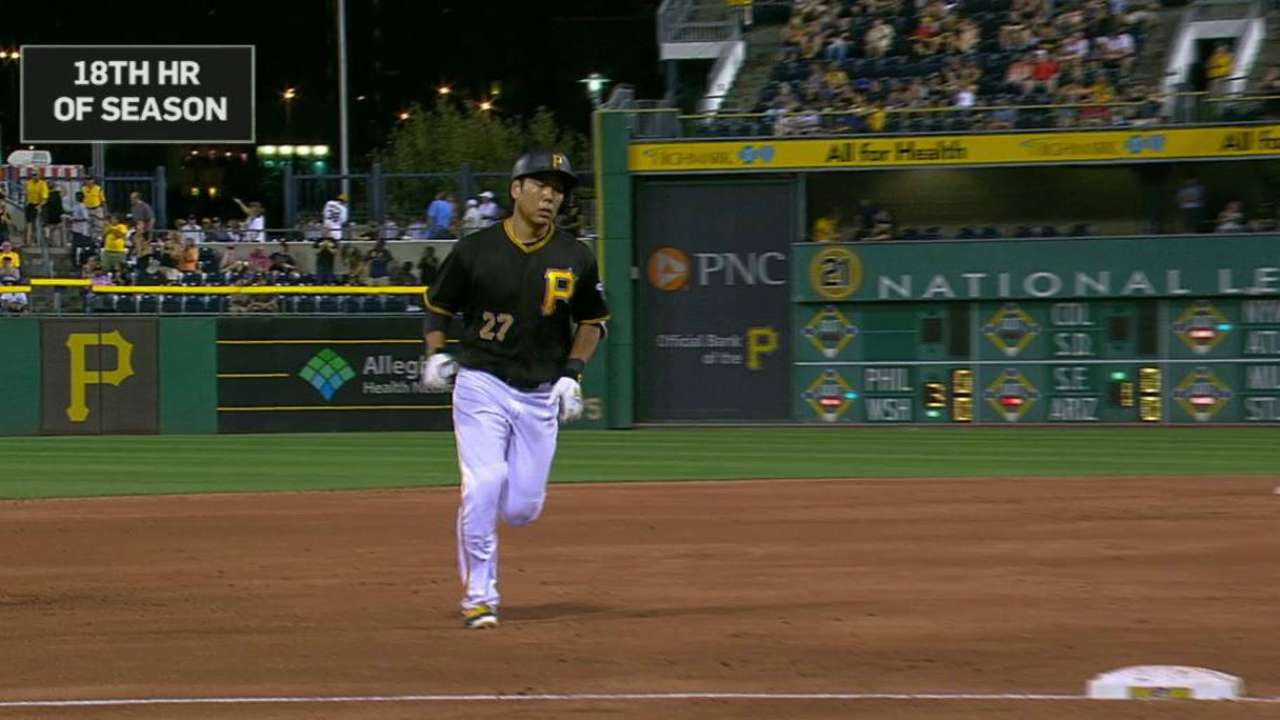 PHILADELPHIA -- The Pirates struggled through a disappointing week, but the return of a powerful and productive Jung Ho Kang served as a silver lining amid their slide down the National League Wild Card standings.
Kang was named the NL Player of the Week on Monday after batting .522/.593/1.087 with four home runs and 10 RBIs in seven games. He led the Majors with 25 total bases and was tied for first with 12 hits while leading the NL in homers.
Kang had four multi-hit games last week, including his two-homer return to the starting lineup against the Cardinals in a 9-7 loss on Tuesday. He had three hits against St. Louis in a 4-3 win on Wednesday and three more in an 8-7 loss to the Reds on Saturday. The Pirates went just 2-5 on the week, falling three games below .500 and six behind the Mets in the NL Wild Card standings.
"I'm really happy with what I'm doing right now," Kang said through interpreter HK Kim. "I just want to continue this, being consistent so it helps the team down the stretch. … It's motivation for me so I can really do better."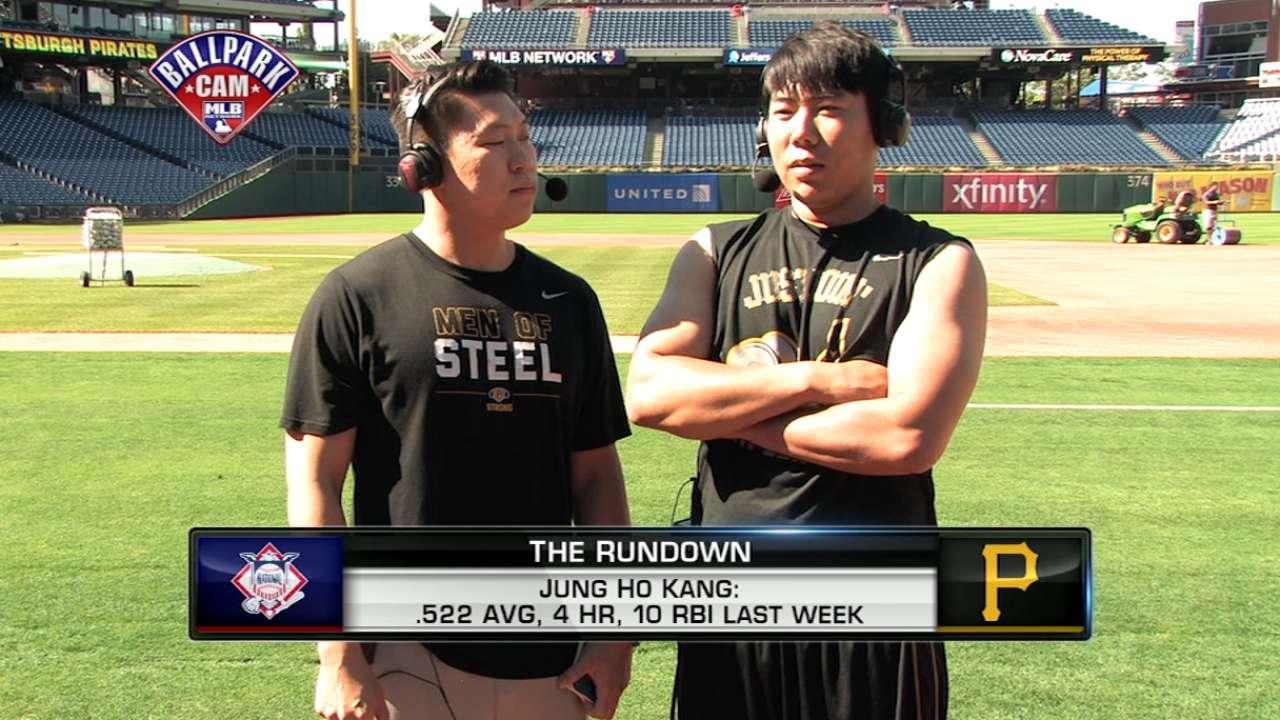 Kang's big week came on the heels of a two-week stint on the disabled list due to a right shoulder subluxation. Manager Clint Hurdle quickly noticed that Kang, who had surgery last September to repair significant knee injuries, appeared to be playing with fresher legs. The renewed energy and drive showed at the plate and at third base, where Kang also returned to 2015 form after a shaky stretch in August.
Given the injuries he sustained last September, the Pirates didn't expect Kang to be 100 percent until next year. Physically, that may still be the case. But Kang's power has not gone anywhere, as he entered Monday with 18 homers -- three more than last year -- and a .535 slugging percentage in 84 games. Overall, Kang is hitting .267 with an .885 OPS this season.
"I just love the perseverance and resiliency we've seen from Jung Ho. He continues to push. He continues to work," Hurdle said. "He doesn't take it lightly. It wasn't like he was going to unplug -- 'I'll just wait until next year and fire it up again.' He wanted to find a way to finish strong. Obviously he's found a way to do that, and he still expects to get more done."
Shortly after Major League Baseball announced the weekly awards, Kang was interviewed live on MLB Network from Citizens Bank Park. Kang joked that Kim -- standing next to him, also wearing a headset and microphone -- may have been "a little bit" more nervous than he was.
"HK has been a big part of everything he's done," Hurdle said. "HK has been much more than a translator for Jung Ho. I think he's helped through the challenges, the rehabs, through the injuries."
Adam Berry has covered the Pirates for MLB.com since 2015. Follow him on Twitter at @adamdberry. This story was not subject to the approval of Major League Baseball or its clubs.