Betts' baserunning highlights five-run first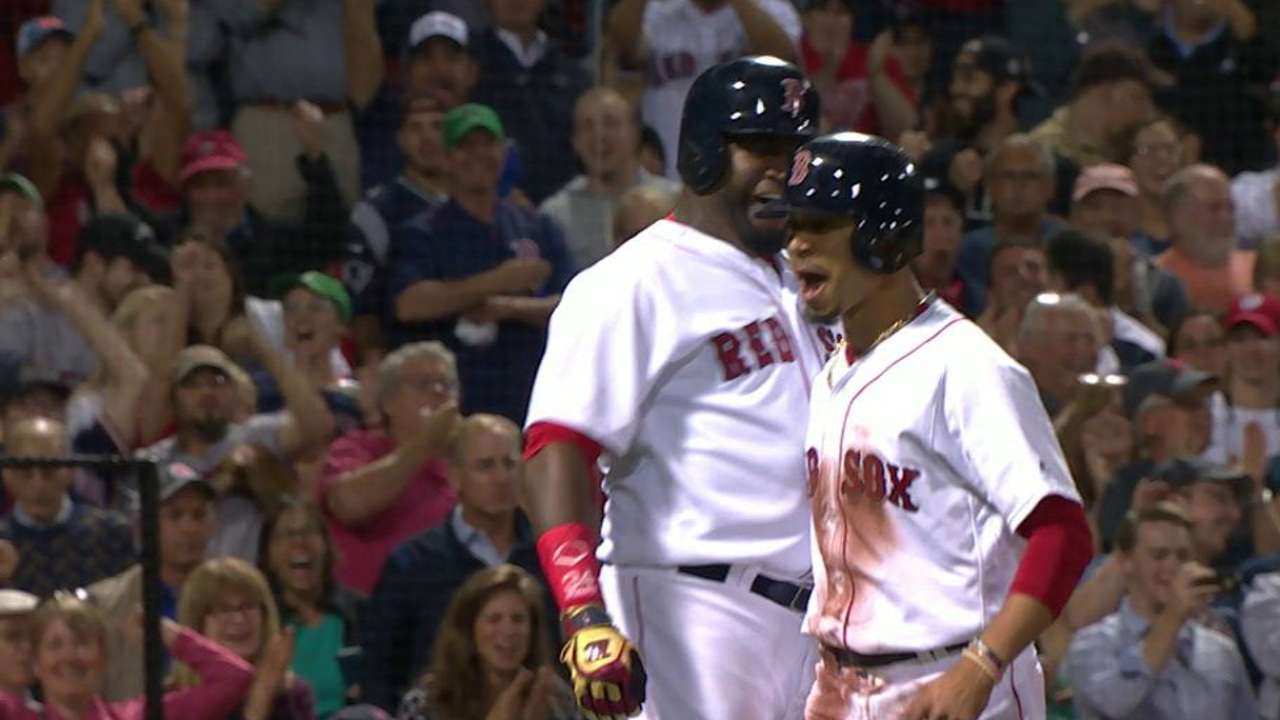 BOSTON -- The Red Sox didn't take very long to show the Orioles why they are sitting in first place in the American League East during a 12-2 win on Monday night at Fenway Park.
In a wild bottom of the first inning, the Sox erupted for five runs off O's starter Wade Miley. Four of the runs came on Miley's first 11 pitches, unforgivingly thrashing the former Boston pitcher.
"We just came out swinging," Mookie Betts said. "Got some balls to fall. [Dustin Pedroia] leading off every game with a knock helps us out, too. Just riding momentum."
Pedroia belted Miley's first pitch of the night, a 90-mph fastball to left field. Pedroia has reached base in 32 straight games at Fenway since June 21, making it the Major League's longest active home on-base streak. Xander Bogaerts ripped Miley's third pitch down the third-base line toward Manny Machado, who bobbled the routine play for a single.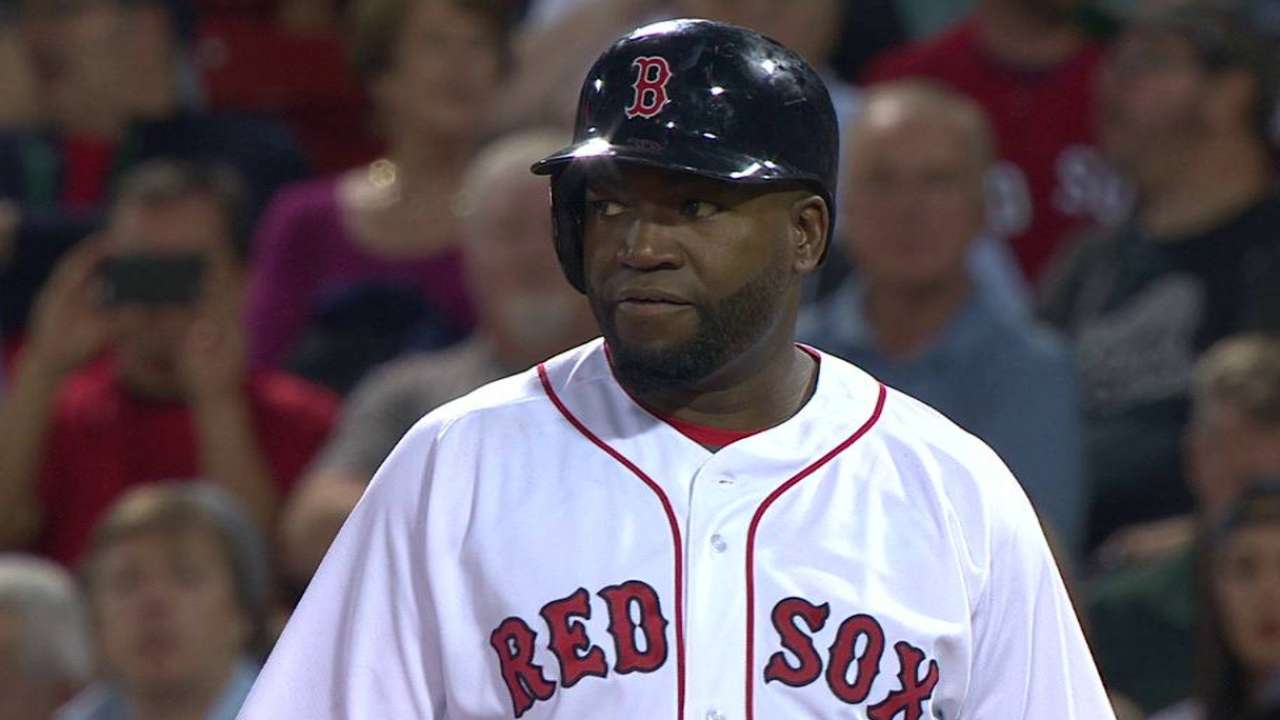 David Ortiz hit Miley's next offering to left fielder Steve Pearce, who got a glove on the ball but it fell out and landed on the warning track. O's manager Buck Showalter challenged the play as a transfer from glove to throwing hand, butthe call was confirmed after a brief review.
"I felt it bounce around at first, but I felt like I had a tight grip around the ball. I tried to get it in too fast and that's when I lost control of it," Pearce said.
Unfortunately for the outfielder, the mishaps didn't stop there.
With the bases loaded and nobody out, Betts ripped a double over Pearce's glove to give the Red Sox a 2-0 lead. Hanley Ramirez followed with an RBI single into left field, and when Pearce held on to the ball and looked toward second base, Betts bolted home with another run.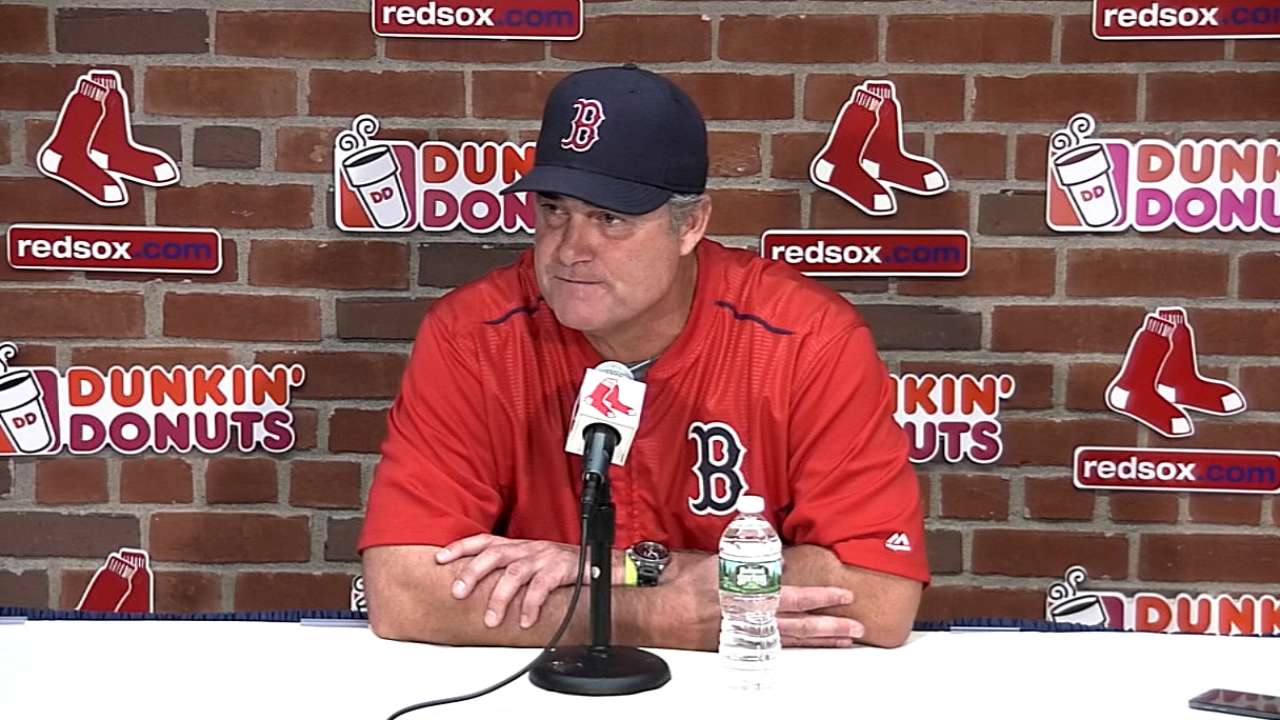 "As big as some of the swings that we took was Mookie's baserunning," Red Sox manager John Farrell said. "That was such a heads-up play. He's done it now I think three times when he's advanced when an outfielder has changed course and thrown the ball back in the middle of the infield. He seizes those opportunities to take advantage of it."
Betts has reached base safely in 29 consecutive games, the longest active streak in the AL. Sandy Leon rounded out the scoring with a sacrifice fly before Chris Young was caught stealing second.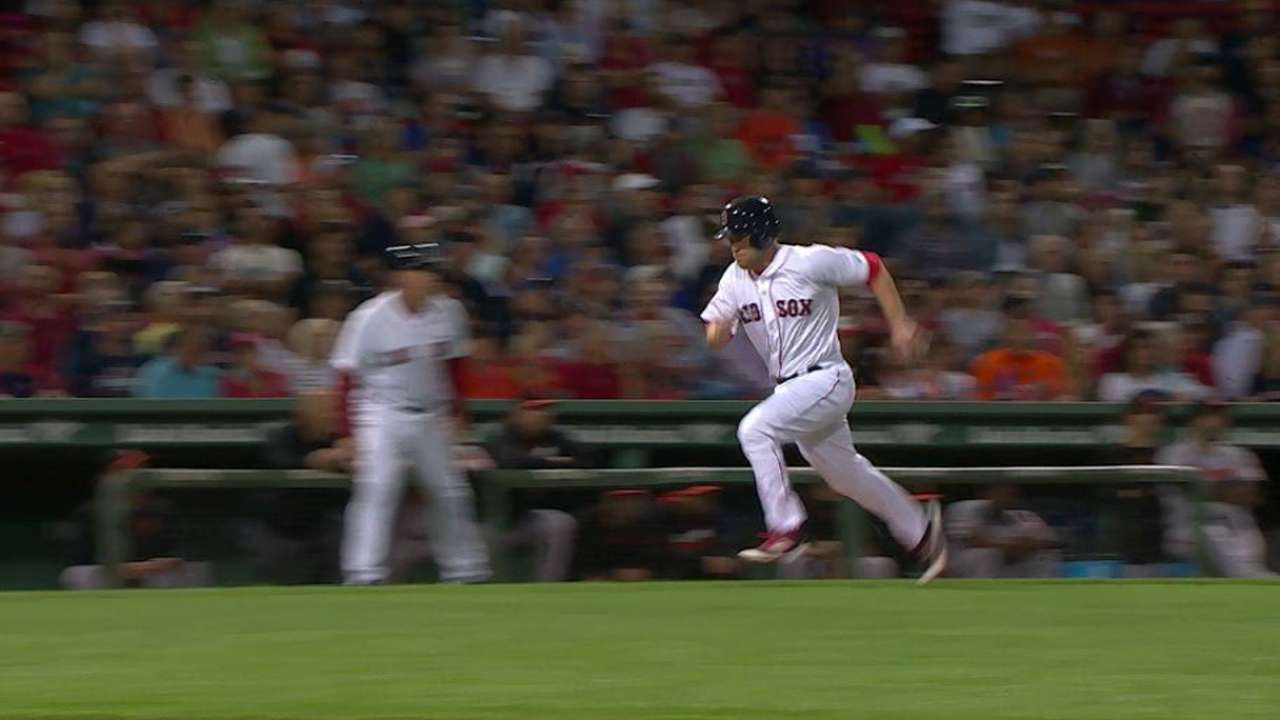 Miley lasted just 1 1/3 innings, allowing six runs on eight hits in his first career start against Boston. Monday night's appearance was also the shortest start of Miley's career.
"We have a lot of fun," said Young, who went 4-for-4 and fell a triple shy of the cycle. "I think it's pretty obvious if you watch the games that we're a strong unit in the clubhouse, on the field, off the field, we're having a lot of fun."
Deesha Thosar is a reporter for MLB.com based in Boston. This story was not subject to the approval of Major League Baseball or its clubs.