Ubaldo congratulated on becoming U.S. citizen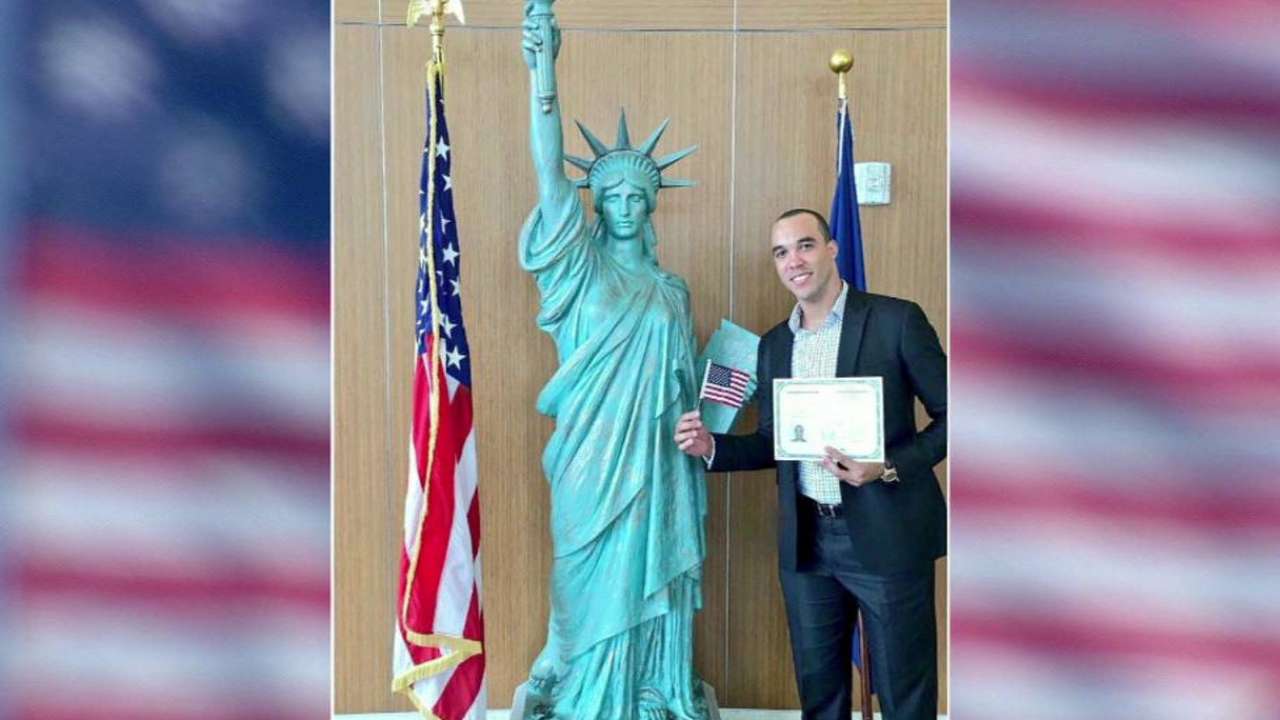 BOSTON -- After becoming a United States citizen on Monday in Miami, Ubaldo Jimenez returned to the Orioles' clubhouse on Tuesday afternoon and was greeted with a round of congratulations and well wishes.
"I've been part of this country since I was 19 years old, and this country has given me the opportunity to be a better person, not only for me, but for my family," Jimenez said. "I think even back in my country [the Dominican Republic], I've been able to help a lot of people ... for the opportunity this country has given me. It's something you don't have any doubt in your mind that you want to do this."
Jimenez said it was great to get such a positive reaction in the clubhouse as his teammates knew how important it was to him.
"That's one of the neater things that's happened this year," manager Buck Showalter said. "That doesn't happen in two months. That's five years. It means a lot to him and his family, a lot of different things. He's worked very hard and very diligently for this to happen. It means a lot to him and I'm pretty proud of him."
Jimenez, who welcomed his first child earlier this year, said he wasn't influenced by that so much. This was simply something he always wanted to do.
"Even when I had a chance to play in the Minor Leagues, you see the guys that spend a long time in the big leagues, they do that," Jimenez said. "They do that for themselves, for their family, for their country, and in a way they're telling thanks to this country for everything it's done for them and then it's something you put in your mind. Once you get a chance to do it, of course I'm going to do it."
Brittany Ghiroli has covered the Orioles for MLB.com since 2010. Read her blog, Britt's Bird Watch, follow her on Facebook and Twitter @britt_ghiroli, and listen to her podcast. This story was not subject to the approval of Major League Baseball or its clubs.