MLB.com Columnist
Roger Schlueter
Stats of the Day: Papi's clutch bat on display again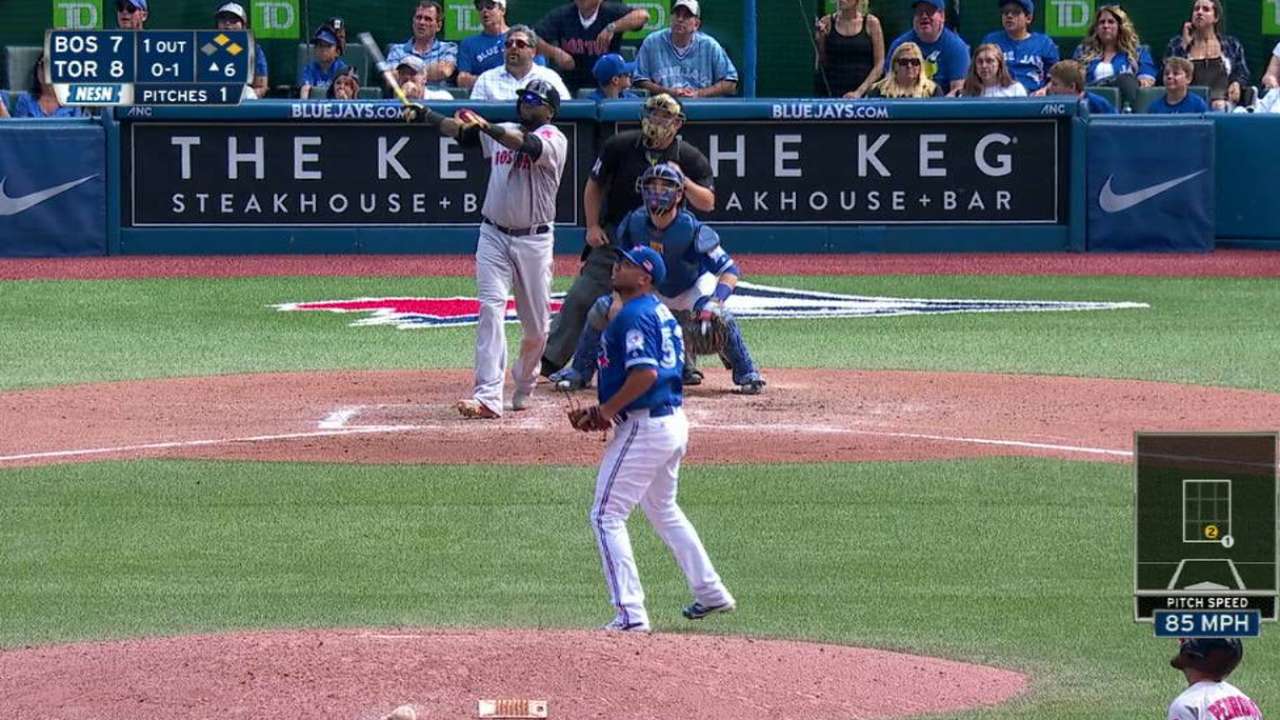 Here are three interesting items from around the big leagues on Sunday ...
• Boston's David Ortiz connected on a three-run homer in the sixth inning, a blast that proved to be the difference in an 11-8 win over the Blue Jays. The three-run shot marked the 17th time in his career that Ortiz -- with his team trailing -- produced a go-ahead home run in the sixth inning or later. Since 1974, those 17 tie the Red Sox DH with Mike Piazza and Alex Rodriguez for the fifth most. Ken Griffey, Jr. (22), Albert Pujols (20), Jason Giambi (18) and Adam Dunn (18) are in front.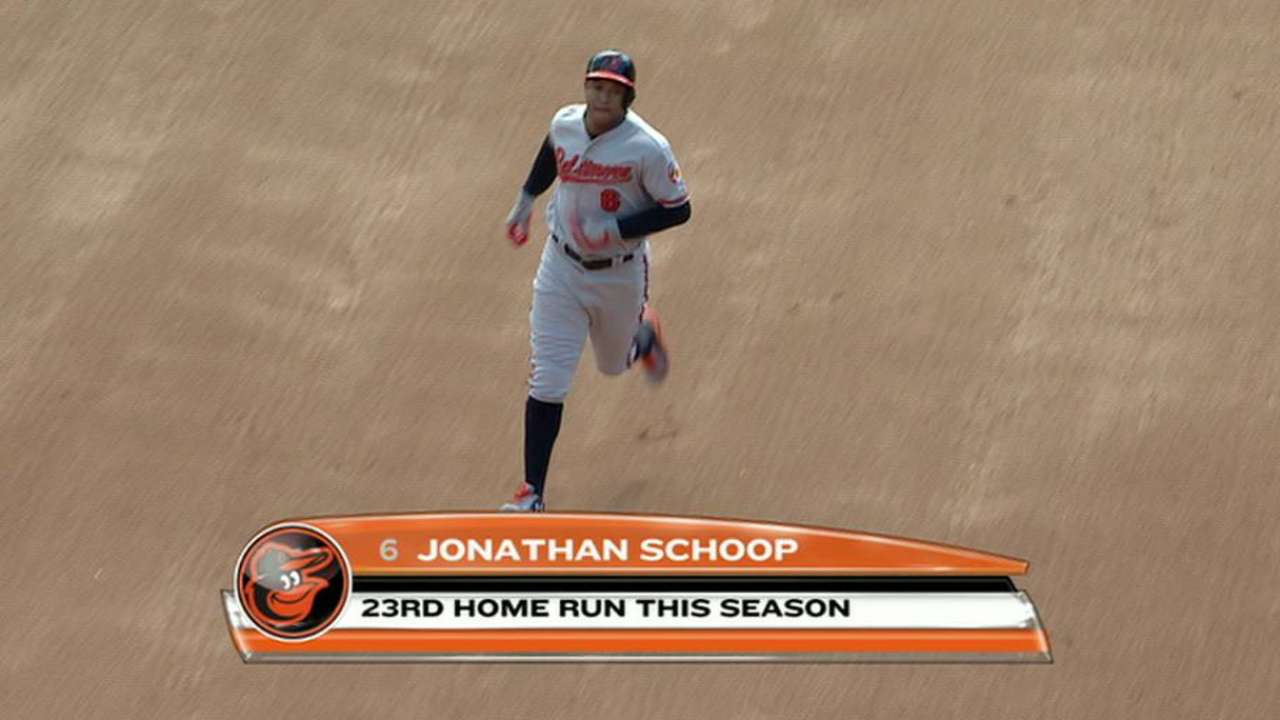 • Jonathan Schoop homered, Chris Tillman allowed one run in six innings, and the pair pushed the Orioles to a 3-1 victory over the Tigers. Schoop's homer was his 23rd of the season. The 24-year-old is one of 10 second basemen (players with at least half of their games at second) this season to have reached 20 dingers. Those 10 are the most for any year, surpassing the nine from 2009. Tillman improved to 16-5 on the season for a .762 winning percentage. The last Orioles pitcher with at least 15 decisions and a season-ending percentage this high was Mike Mussina, who notched a .762 (16-5) in 1994.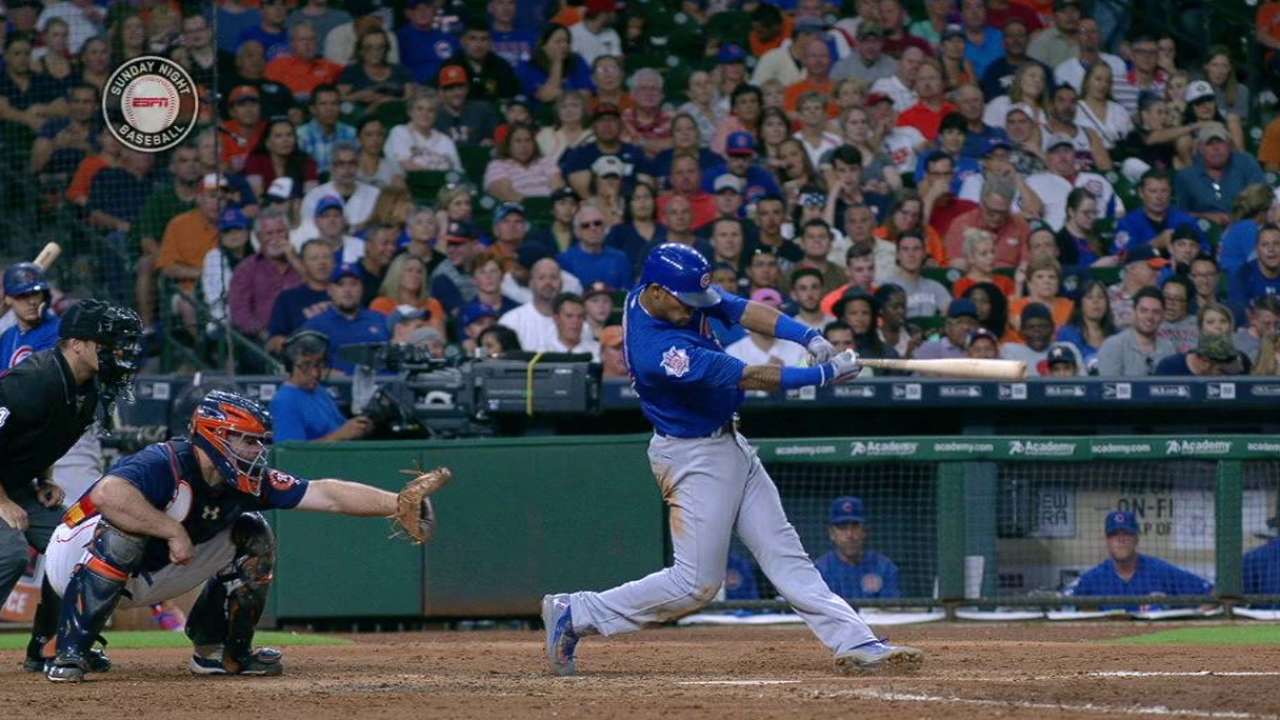 • Addison Russell homered as part of a three-hit night, with his 20th dinger of the year contributing to a 9-5 Cubs win over the Astros. He is the 11th shortstop to be in an age-22 or younger season and hit at least 20 homers. Vern Stephens (1943) was the first to do this. Here are the rest, listed chronologically: Ron Hansen ('60), Cal Ripken Jr. ('82 and '83), Rodriguez ('96-98), Troy Tulowitzki (2007), Carlos Correa ('15) and Corey Seager ('16). Correa (19 home runs) could give this year a third representative.
Roger Schlueter is a statistical researcher and writes for MLB.com. This story was not subject to the approval of Major League Baseball or its clubs.