Lewis 'grateful' for 9/11 start in return from DL
Rangers righty emotional after first MLB outing since June 21, thanks troops, first responders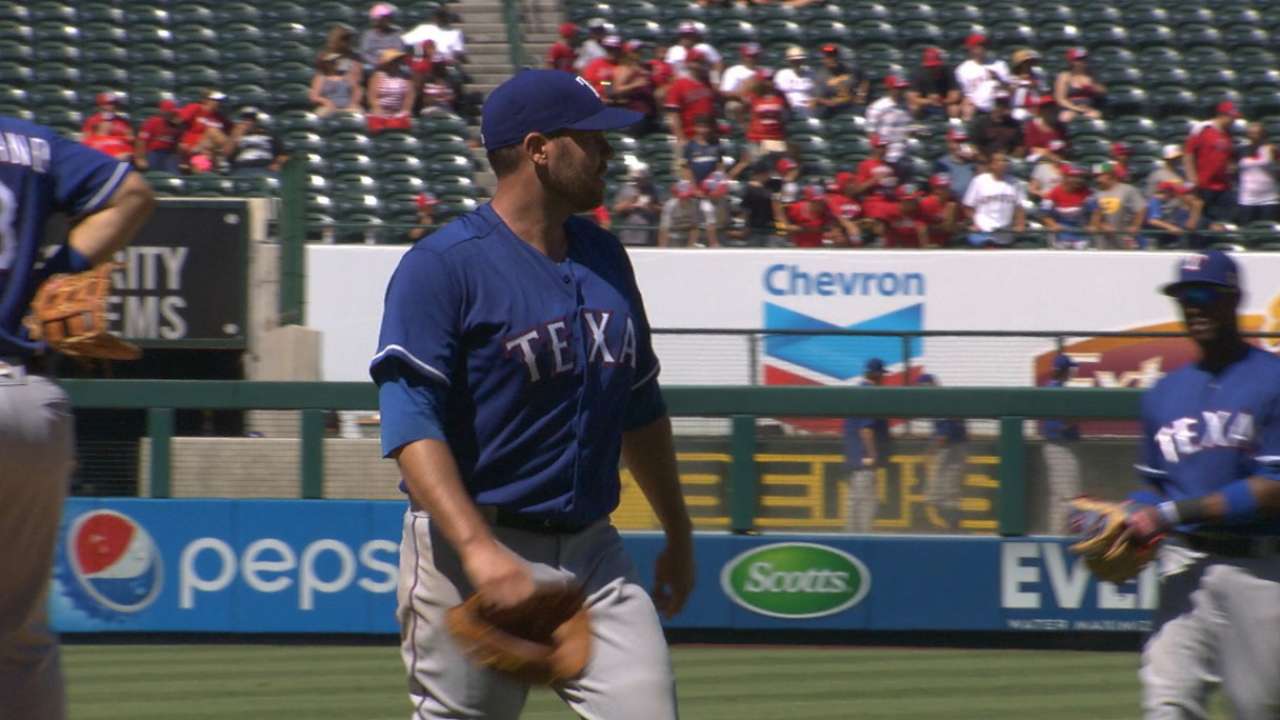 ANAHEIM -- Colby Lewis has pitched in bigger games than the one Sunday afternoon at Angel Stadium, but on this particular date, an average moment on the mound became momentous for the Rangers' starter.
For Lewis, the "L" next to his name after the Rangers' 3-2 loss to the Angels didn't hold much meaning knowing that it came on 9/11. The fact that he got to pitch on this day was a win itself.
"I am greatly honored and grateful that I get to pitch on the day of remembrance for 9/11," Lewis said. "I'm just a humble boy from Bakersfield that gets to go out and pitch and be on this stage."
• Angels, Rangers pay tribute in 9/11 remembrance
So overwhelmed with emotion, Lewis fought back tears while sending a message of gratitude to the troops and first responders after the game. His eyes red and his voice catching, it was clear that he was deeply touched by the meaning of the day.
"I get emotional just thinking about it," Lewis said. "They've given their time, given their lives to go out there to protect our country and the freedoms that we have that enable me to go out and, basically, put a show on for people. I just wanted to tell everybody, 'Thank you, you do your job well.'"
However, there was some baseball significance to this start, as it was his first since June 21. Lewis went on the disabled list on June 25 with a Grade 2 lat strain and was activated Sunday morning.
Lewis (6-2) went 5 1/3 innings, giving up three earned runs -- all three solo home runs -- walking two and striking out five. He threw 86 pitches with no pain.
"He was able to move the fastball around, use the curveball, go to the slider to get the outs," Rangers manager Jeff Banister said. "Other than those three pitches [for homers], he was in control of what he wanted to do, and it was nice to see, because we're going to need Colby down the stretch."
The three home runs aren't much of a concern to Lewis because of who hit them: Yunel Escobar led off the game with his fourth home run of the season -- and first since April 27 -- and Andrelton Simmons hit two, his second and third, the last chasing Lewis from the game.
"I gave up homers to the guys who usually don't hit them," Lewis said. "The last one, I didn't make the pitch I needed to make. [If I did], we could still be playing right now. Who knows?"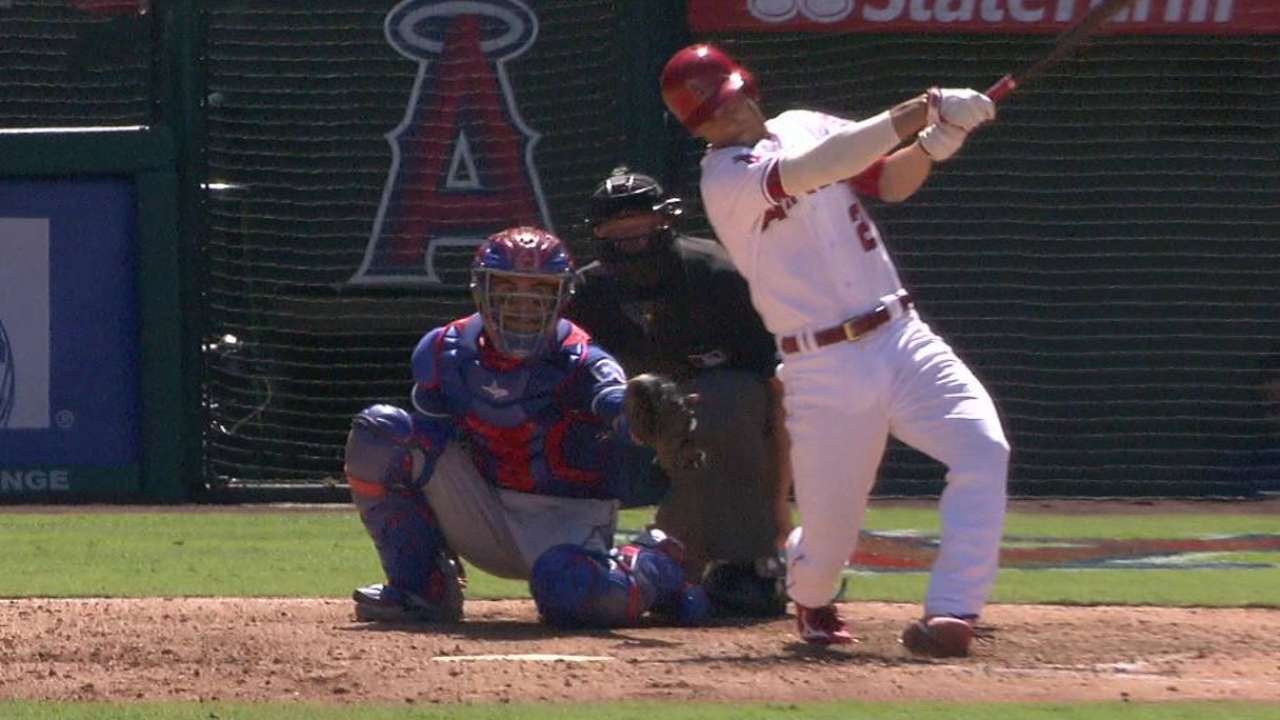 It was an emotional day for Lewis, but encouraging nonetheless. He's confident that he'll be ready for a division race and more.
"These guys have done a great job putting us in a position to have a nice cushion for me to come back to and have given me the opportunity to be ready to go for the postseason," Lewis said.
Abbey Mastracco is a contributor to MLB.com based in Los Angeles. This story was not subject to the approval of Major League Baseball or its clubs.