Weaver, Kelly rising through Cards' system together
Righty tosses six one-run innings, fans 8 in catcher's first MLB start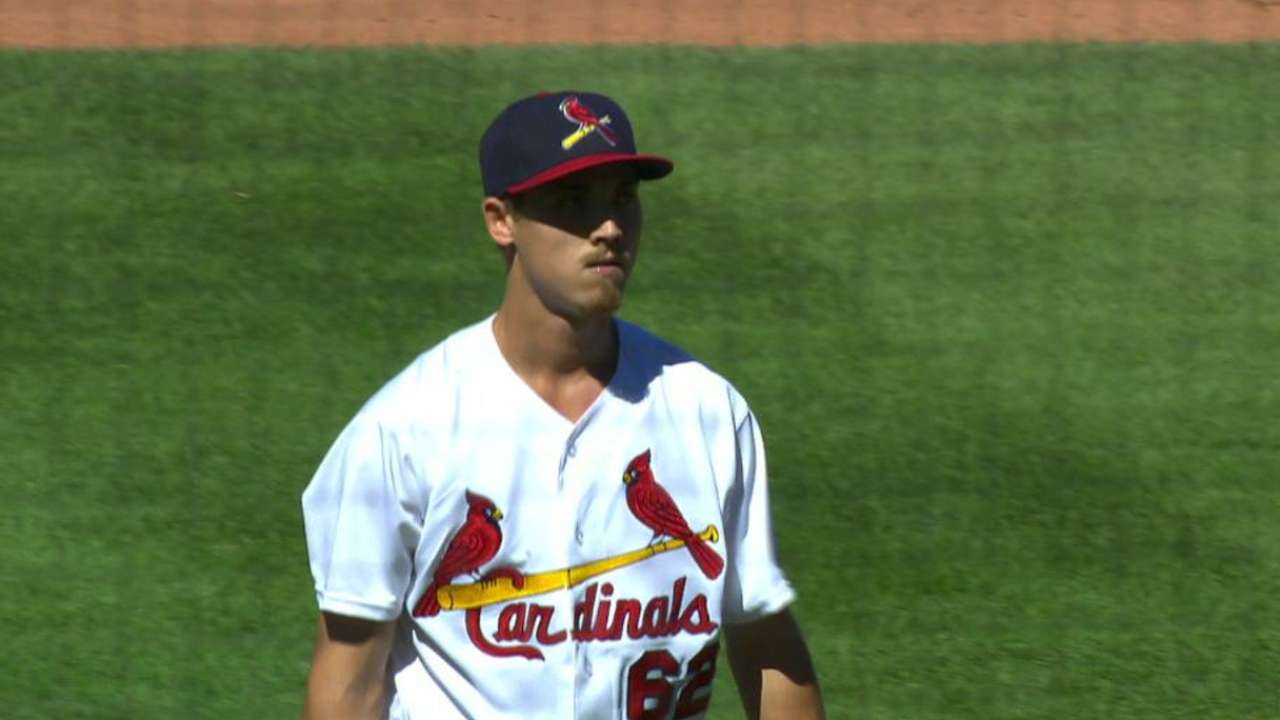 ST. LOUIS -- Carson Kelly found out he would make his first career Major League start Sunday on Saturday night, but Luke Weaver didn't find out Kelly would be his batterymate until his catcher told him the next morning.
The Cards lost to the Brewers, 2-1, but the game marked a culmination of the prospects' meteoric rise through the organization's Minor League system after both started the 2015 season at Class A Advanced Palm Beach.
"We just shared some smiles and got the game plan together and tried to execute it," Weaver said. "[Kelly has] improved a lot. I feel like I've improved a lot. We just take that positive and just roll with it."
They were able to do just that on Sunday. The Cardinals' offense was stymied, but Weaver's 101 pitches to Kelly resulted in one run allowed in six innings with eight strikeouts. After a rocky first inning, Weaver retired 14 of his next 16 batters in the first start of his career in which he didn't allow a home run.
Kelly made adjustments on how to catch Weaver in the Major Leagues based on film of Yadier Molina behind the dish during Weaver's first five starts, according to Cardinals manager Mike Matheny.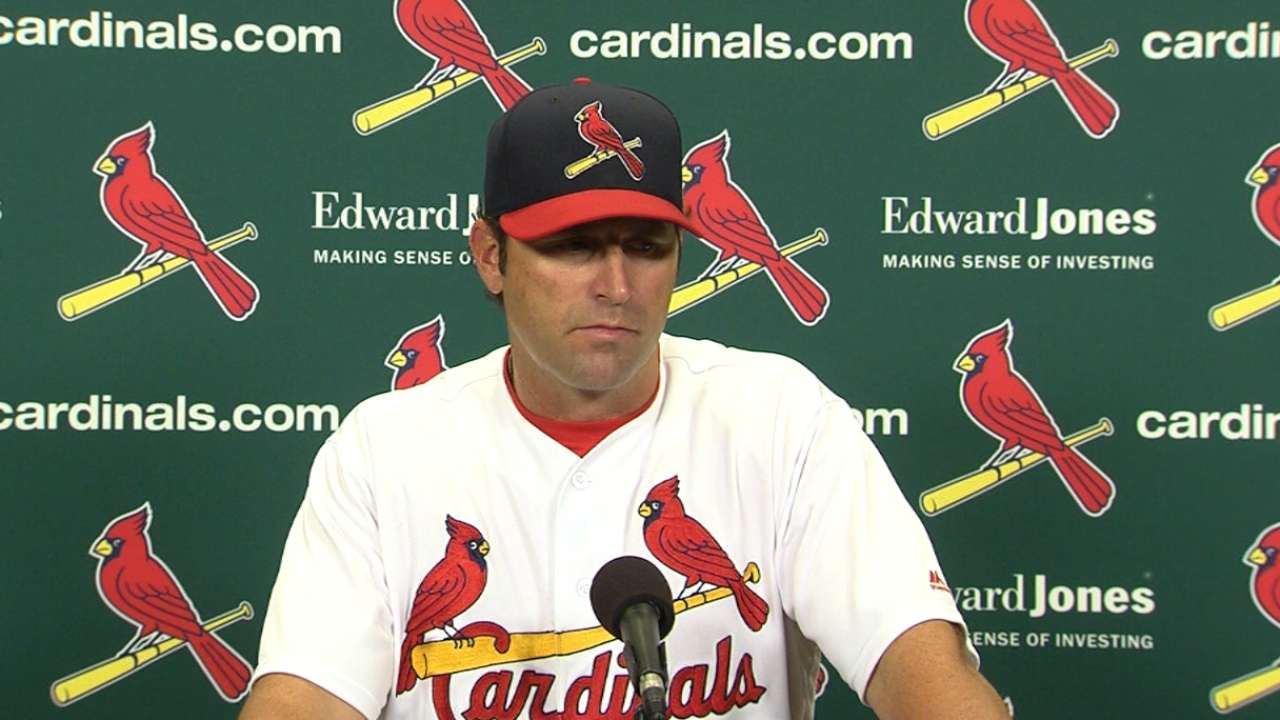 "He did a great job behind the plate," Matheny said of Kelly. "[It was] Luke's best start, and they work very well together. [Kelly] changed kind of the gameplan of how to use his stuff best, and I thought they did a nice job of being creative and keeping Milwaukee off track."
Weaver was the Cardinals' first-round pick (27th overall) in the 2014 Draft, while Kelly was taken in the second round in 2012. After leaving Class A Advanced together, both started 2016 with Double-A Springfield. The right-hander took the quicker route to St. Louis, getting promoted to Triple-A Memphis after 12 starts and then to the Major Leagues after just one start there. Weaver, the Cardinals' No. 2 prospect according to MLBPipeline.com, estimates that Kelly had caught 85 percent of his games at the professional level.
"It was definitely a cool moment for us, especially for [Kelly]," Weaver said. "It's just one of those moments that you capture, and obviously the game didn't go the way we wanted it to, but he did a heck of a job back there, and he'll be back there a good amount of more times."
Kelly, who is the Cardinals' No. 11 prospect, hit .287 with six home runs and 18 RBIs in 64 games with Springfield before he was promoted to Triple-A. He added another 14 RBIs and hit .292 in 32 games with Memphis before he was called up last week.
"It helped a lot," Kelly said of the familiarity with Weaver. "Just from High A, we brought back some stuff that we worked on there, and it's pretty cool to see it in the big leagues."
Nick Krueger is a reporter for MLB.com based in St. Louis This story was not subject to the approval of Major League Baseball or its clubs.