Replay review short-circuits Blue Jays' rally
Martin's double changed to foul and confirmed; Gibbons tossed for arguing ruling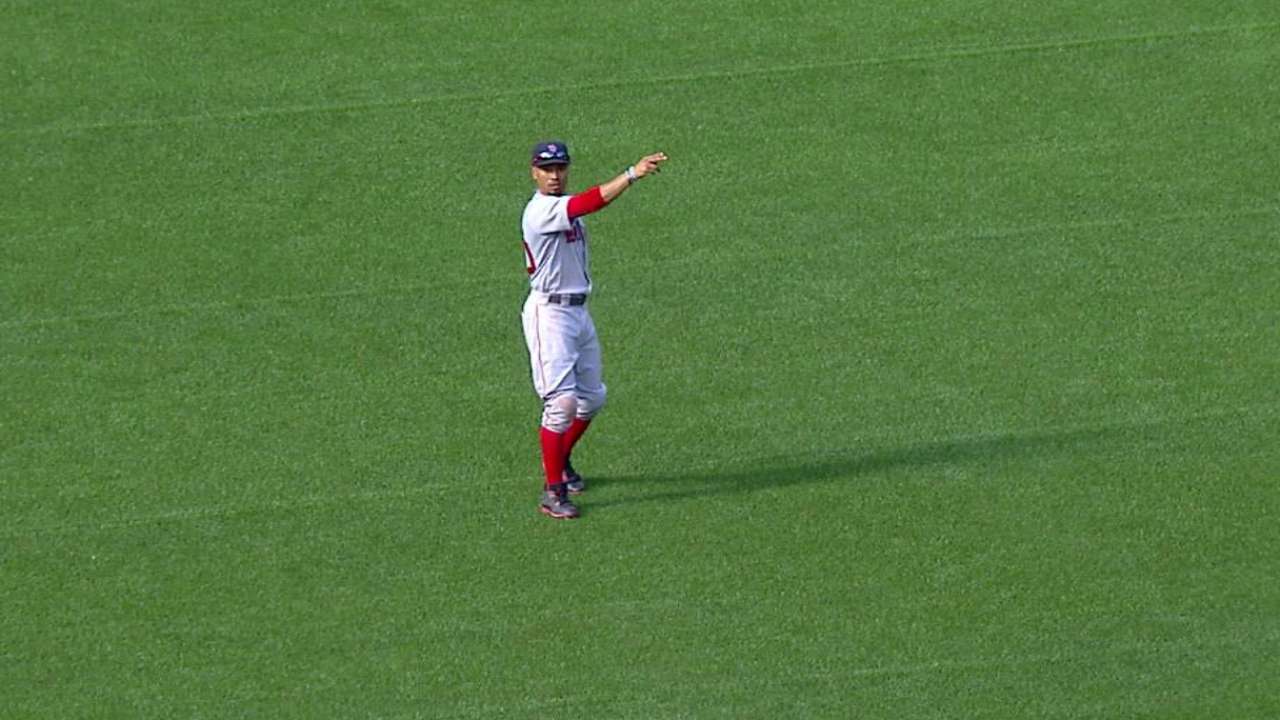 TORONTO -- The Blue Jays appeared to be on the verge of another rally during the ninth inning of Sunday afternoon's 11-8 loss to the Red Sox, but a reversed call on the field and the ensuing instant replay changed all of that.
Toronto entered the ninth trailing by three, but Edwin Encarnacion drew a leadoff walk against Red Sox closer Craig Kimbrel. Russell Martin followed with a deep fly ball down the right-field line that was initially called fair before confusion spread throughout Rogers Centre.
Martin went to second as Red Sox right fielder Mookie Betts motioned to his dugout that the ball was foul. First-base umpire Jim Joyce, who called the ball fair, then met with the other three umpires on the field before the decision was reversed.
Blue Jays manager John Gibbons went onto the field to receive an explanation and then asked for a replay review. Following a lengthy delay, the call on the field was confirmed, which meant the replay officials felt they had conclusive video evidence to make a decision.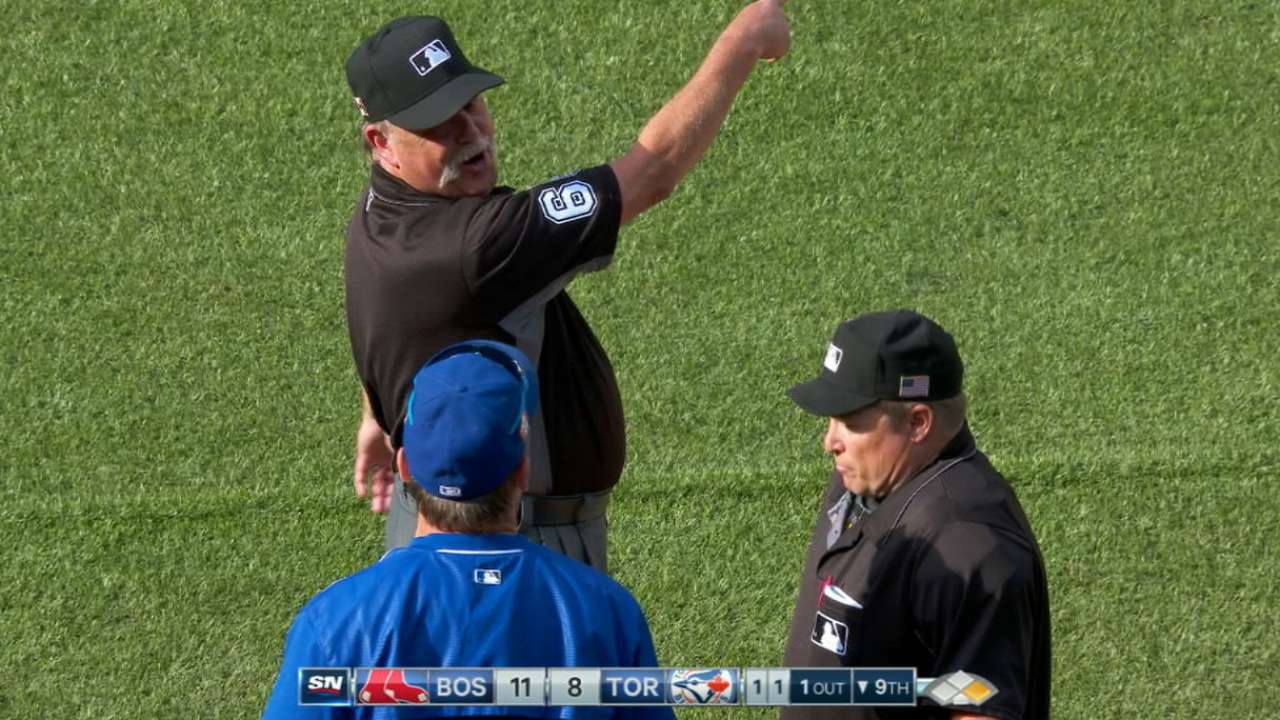 "I'm not sure exactly who changed it, but I was under the impression that the home-plate umpire did," Gibbons said in reference to Marvin Hudson. "He was further away, but either way they were going to look at it and apparently they had enough info in New York to say it was foul. Either way it was going to be looked at."
The overturned --and then confirmed -- call was a potential game changer. Instead of Troy Tulowitzki stepping to the plate representing the tying run with nobody out and runners on second and third, Martin eventually struck out. Tulowitzki, with the tying run still in the on-deck circle, lined out to Betts to end the game.
Toronto, like a lot of cities, has its fair share of conspiracy theorists who always believe the close calls never go their way. Gibbons was asked after the game whether he thinks the Blue Jays always draw the short straw in those situations and he could not have been more clear.
"No, I don't buy that," said Gibbons, who was ejected during the ensuring argument over the replay's decision. "The whole idea behind the replay is to get things right. They sit up there and look at it. I guess they said it was conclusive, right? So they have video that shows it was foul. I don't buy that [conspiracy theory]."
Gregor Chisholm has covered the Blue Jays for MLB.com since 2011. Follow him on Twitter @gregorMLB and Facebook, and listen to his podcast. This story was not subject to the approval of Major League Baseball or its clubs.