Gonzalez's role grows with Strasburg's injury
Left-hander allows one run over seven strong innings against Phillies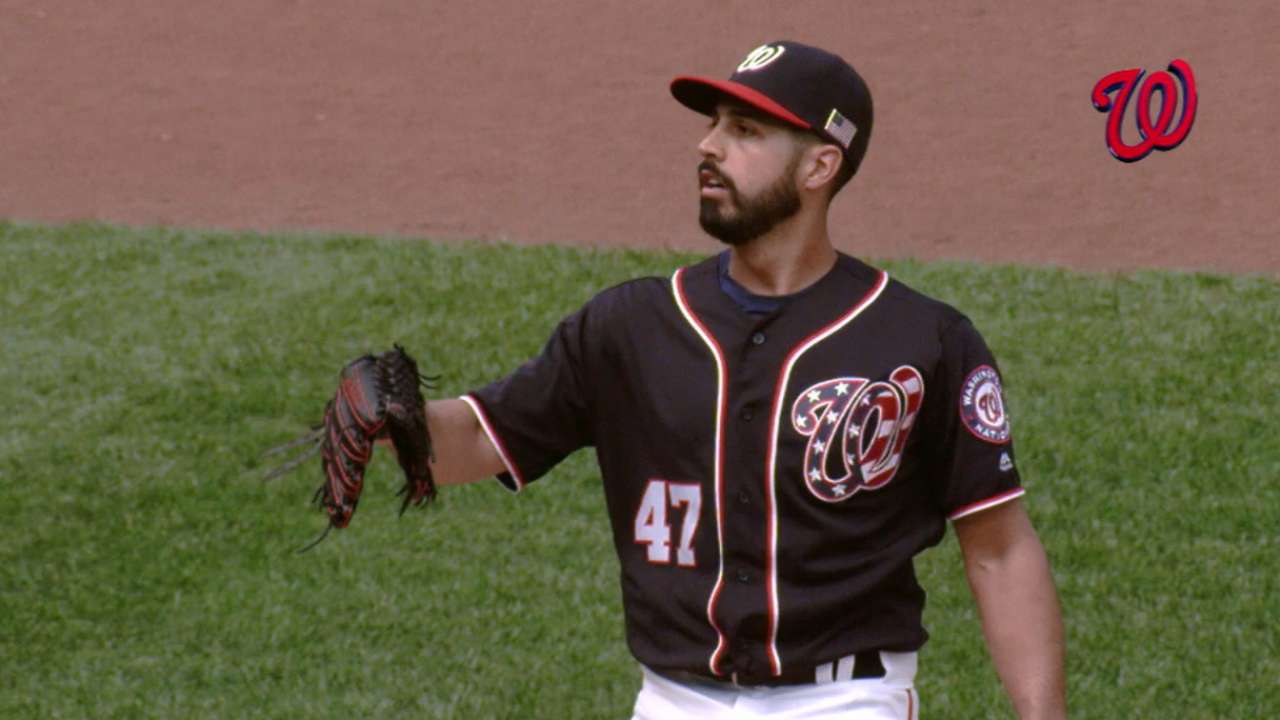 WASHINGTON -- With Stephen Strasburg's status uncertain due to an injury to his elbow, the Nationals could find themselves relying heavily on Gio Gonzalez down the stretch and in the postseason.
On Sunday, the streaky Gonzalez looked like the type of pitcher the Nats can trust in a big playoff game, throwing seven strong innings to lead Washington to a 3-2 win over the Phillies.
"He seemed like a guy on a mission," manager Dusty Baker said. "We talked the other day, and I told him that he's very important in this equation, especially with 'Stras' out. He responded."
Gonzalez never found himself in trouble Sunday, cruising through six innings before allowing a solo home run to Tommy Joseph in the seventh. He left the game having given up only four hits and one run in seven innings while striking out five.
Sunday marked only fourth time this season Gonzalez had lasted seven innings, and he made it that deep on only 92 pitches. That efficiency owed to the southpaw's ability to induce ground balls. With help from the Nationals' infield, Gonzalez got 10 outs on the ground, including a pair of 5-4-3 double plays.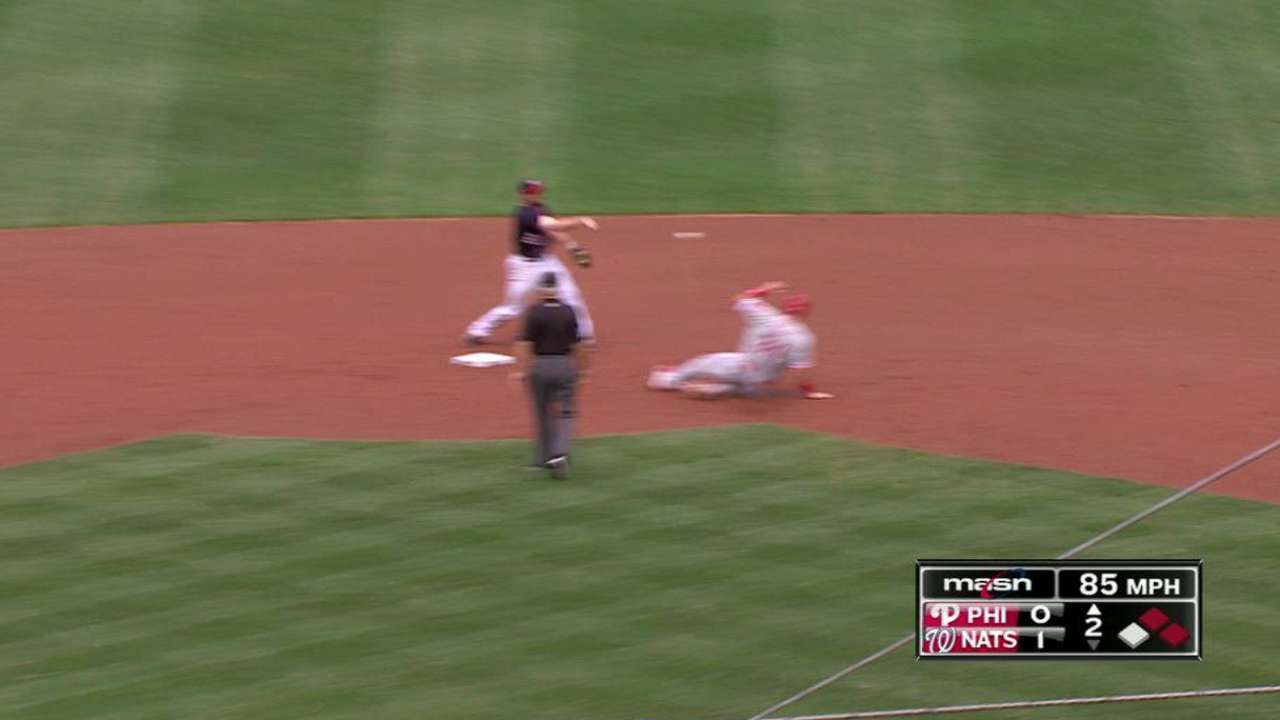 "As long as I can keep going deep in the game like that, I'll take some double plays and some ground balls to the middle infield anytime," Gonzalez said. "These guys play great back there."
Gonzalez's performance Sunday could give the Nationals confidence in sending him to the mound next month, not that they'll have much choice.
If Strasburg recovers in time for the postseason, he'll form a potent big-three with Max Scherzer and Tanner Roark. But if the right-hander isn't able to take the mound in October, Gonzalez will likely serve as the team's No. 3 starter. The left-hander had a 1.86 ERA through his first eight starts, an 8.10 ERA over his next eight starts, then a 3.10 ERA during his last 11 outings.
Gonzalez's last two starts have been a microcosm of his season. He allowed six runs in three innings to the Braves on Tuesday and responded with the impressive outing on Sunday.
If Strasburg's elbow doesn't come around, the Nationals' season could depend significantly on which version of Gonzalez shows up for the playoffs.
Alex Putterman is a reporter for MLB.com based in Washington D.C. This story was not subject to the approval of Major League Baseball or its clubs.