You go, Lugo: Rookie learning on fly in bigs
Right-hander continues surprising season with 7 strong innings vs. Braves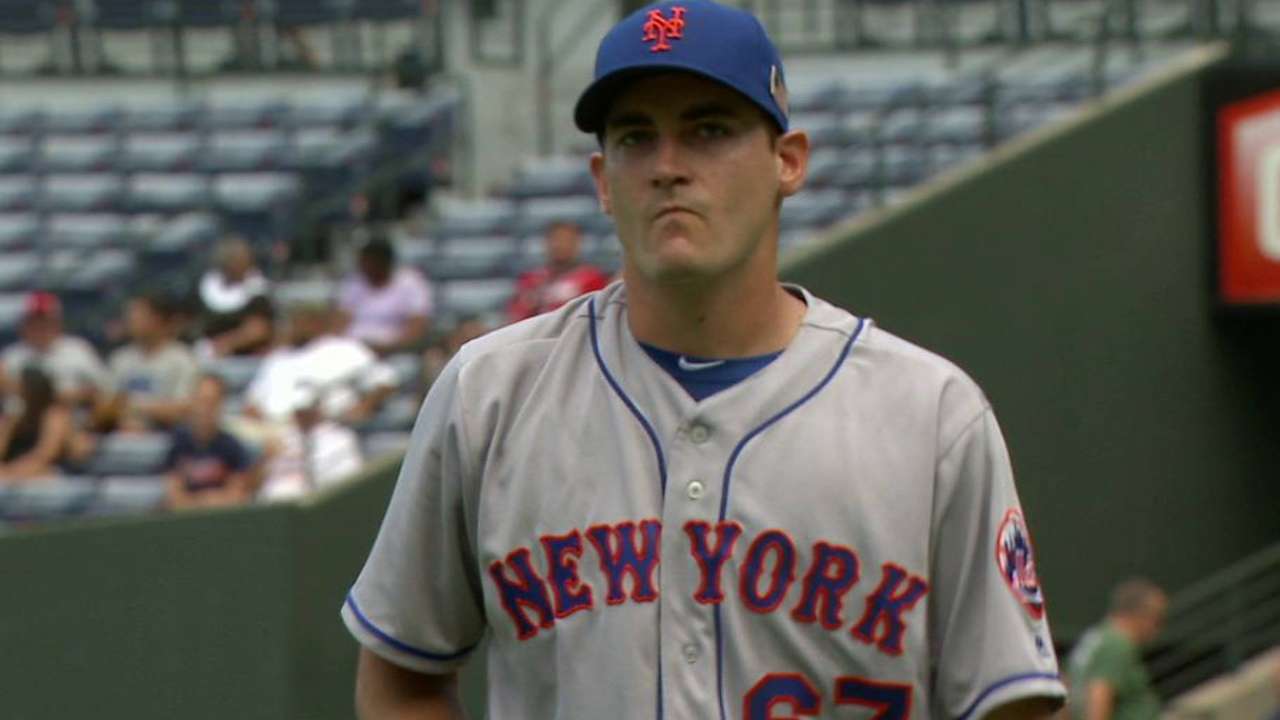 ATLANTA -- The education of Seth Lugo continued Sunday in the fourth inning of the Mets' 10-3 win over the Braves when the rookie's breezy afternoon ground to a halt. Opening the inning with four consecutive hits and a quick run, the Braves put Lugo at risk of squandering a 6-0 lead.
Back at Triple-A Las Vegas, where he held a 6.50 ERA before coming to the Majors, Lugo knows he might have folded at that point. But with each passing big league start, he gains more confidence. He now knows how and when to reach back for something extra, as he did on 86- and 87-mph sliders to induce an Anthony Recker popup and a Dansby Swanson inning-ending double play.
"Through the Minor Leagues, it wasn't always like that," said Lugo, who went on to allow two runs in seven innings, striking out five. "I've just learned through experience."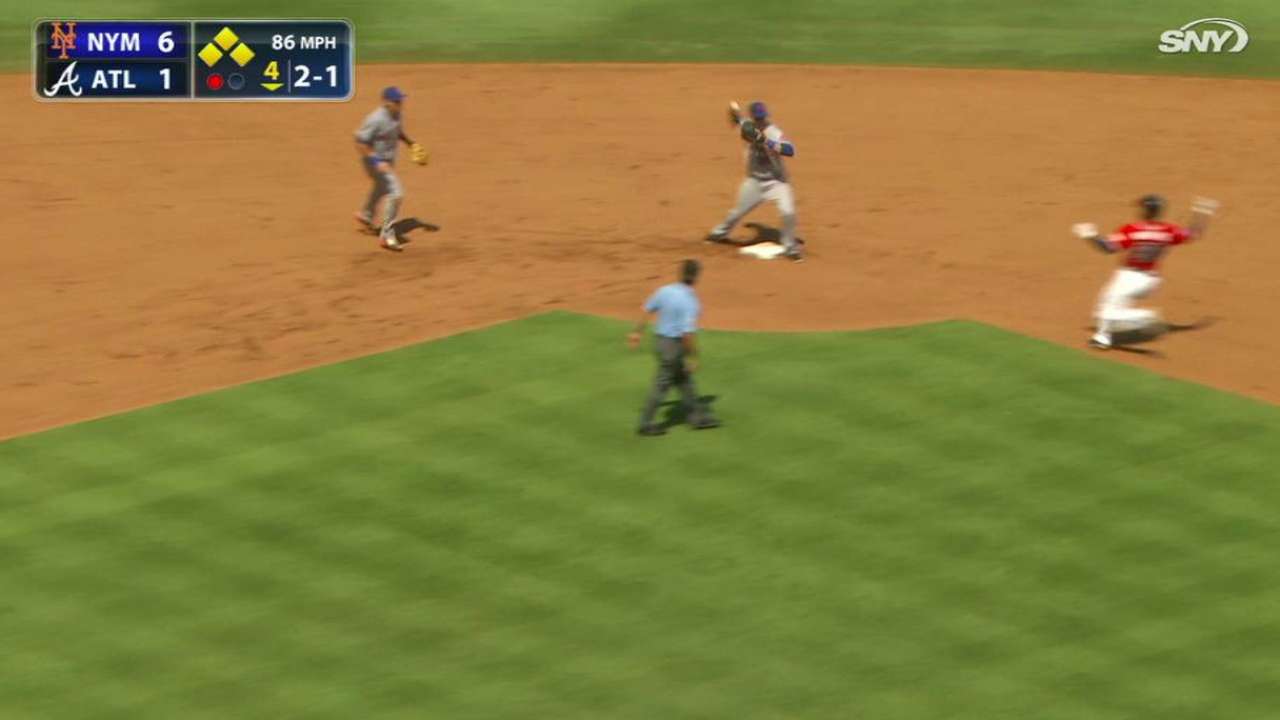 Every five games, Lugo is earning more of it, entrenching himself as a member of the Mets' rotation. At first, Lugo was a curiosity: a 34th-round Draft pick whom the Mets asked to make an emergency start in place of Steven Matz. Since then, he has transformed into a legitimate weapon, going 4-1 with a 2.27 ERA in five starts since joining the Mets' rotation.
"When you look at his numbers at Triple-A, they're not that good," Braves manager Brian Snitker said. "But up here, the guy is reinventing himself or something."
Unlike other Mets pitchers, Lugo has demonstrated an ability to adapt his approach to different situations. When he is cruising, Lugo sits in the low-90s with his fastball. When he is in a tight spot, he can ramp it up as high as 97 mph. With no one on base, Lugo can elevate to induce weak contact or strikeouts. With runners on, he uses his breaking balls to chase double plays.
"This guy has a feel for pitching," Mets manager Terry Collins said. "He knows what he's got to do. He knows what he needs to do. He knows how to get a ground ball to help him get out of trouble. Some pitchers, they need to be able to learn that. They need to learn it. And Seth Lugo, I think, has a feel for it."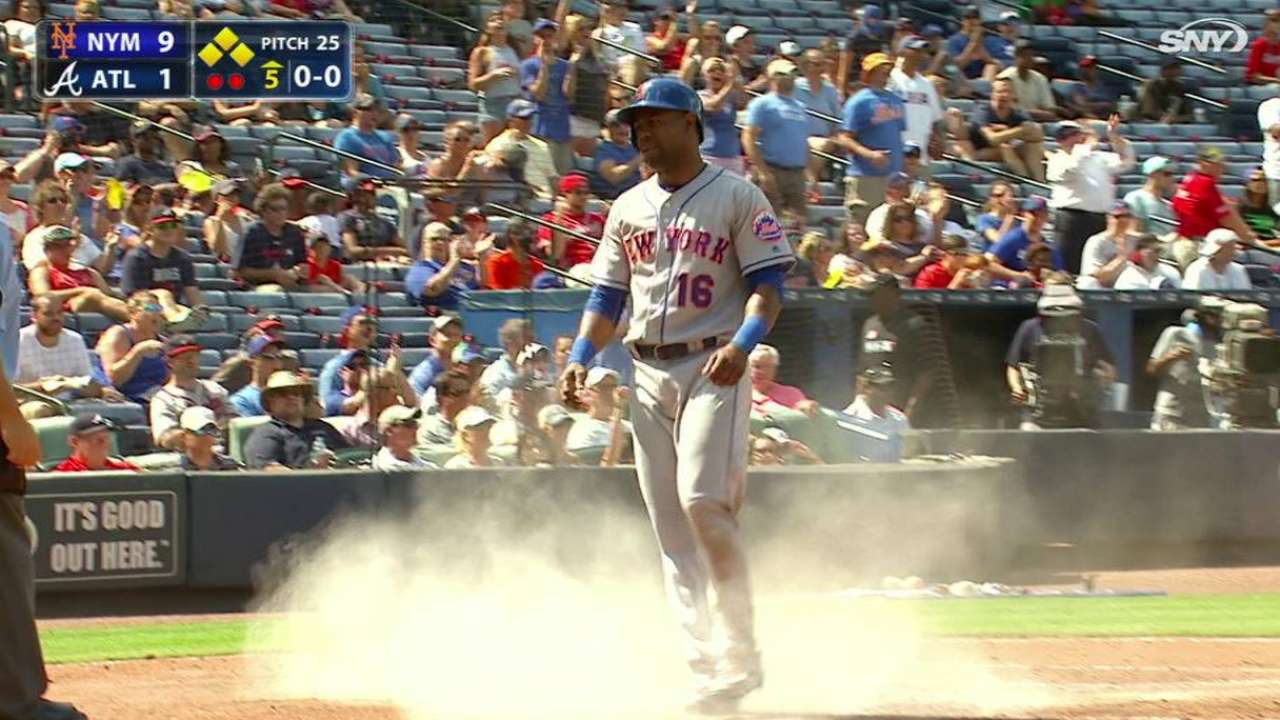 With Matt Harvey lost for the season and both Matz and Jacob deGrom questionable, Lugo should remain a part of the Mets' rotation through September. Depending on the health of Matz and deGrom, that assignment could even continue into October.
If it's all hard to fathom for Lugo, a 26-year-old rookie, he's not saying. All he knows is he's not willing to sit back and enjoy his accomplishments just yet.
"I'm going to wait until the end of the season to put it all in perspective like that," Lugo said. "If it's a good outing, as soon as the game's over, that's it. If it's a bad outing, it's the same way. I'll keep that mindset."
Anthony DiComo has covered the Mets for MLB.com since 2008. Follow him on Twitter @AnthonyDiComo and Facebook, and listen to his podcast. This story was not subject to the approval of Major League Baseball or its clubs.