Sale makes history with 4th straight 200-K season
First pitcher in White Sox history to accomplish feat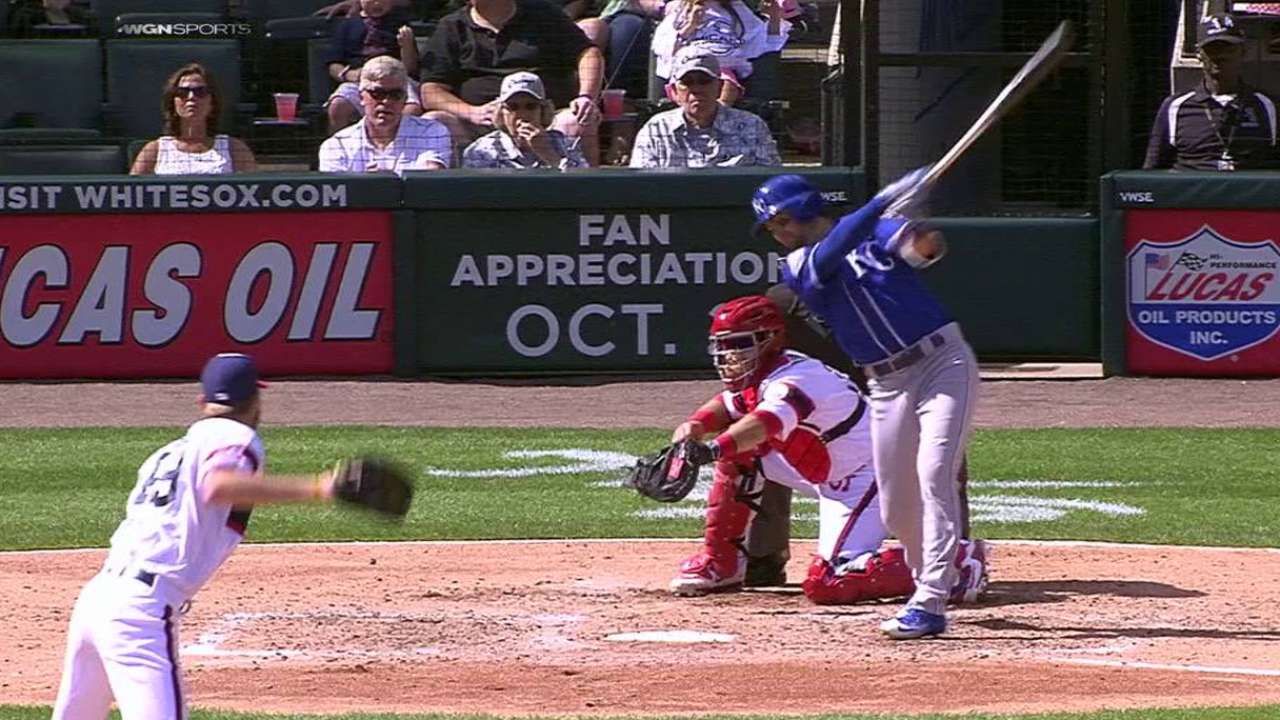 CHICAGO -- Whenever he needs it, Chris Sale still has what it takes to strike hitters out.
The White Sox ace might've scaled back his hunt for strikeouts this season, attempting to conserve pitches, but that doesn't mean he's abandoned the strikeout pitch.
He proved as much Sunday at U.S. Cellular Field, striking out 12 and allowing just two runs in eight innings on a pair of solo homers in a hard-luck 2-0 loss to the Royals on Sunday.
Sale struck out the side in the fifth to surpass 200 strikeouts for the fourth straight season, the first White Sox pitcher to accomplish that feat, and eclipsed 200 innings for the third time in his career.
"I'm a very competitive person," he said. "I enjoy competing against other people, but against myself as well. Every year, it doesn't matter who you are, you could be the best of the best or the worst of the worst, and you still want to be better. You look at a guy over in L.A., [Clayton Kershaw]. You think you've seen it all, and he just gets better. You take after that and you watch people around you, and you just keep working hard and try to be better every time out, no matter what the result last time was."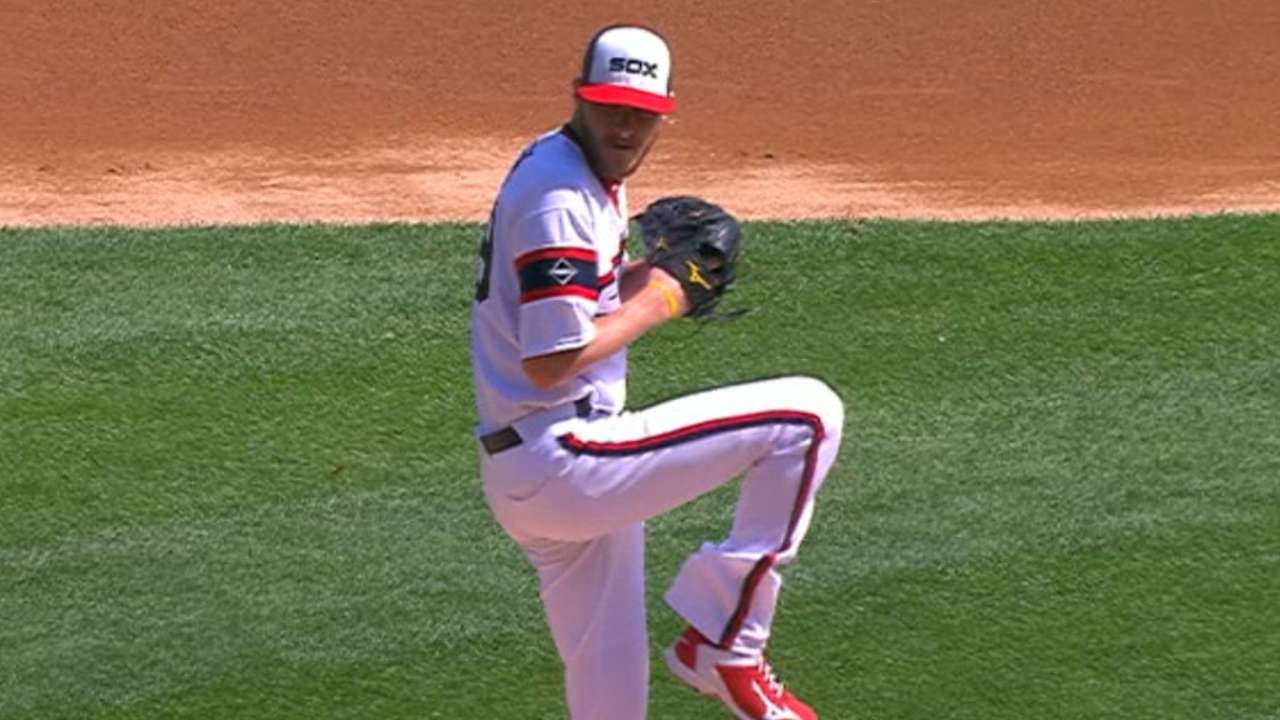 Sale's results recently are dazzling in all statistical categories but wins, the one that matters most to him. Since becoming the first pitcher in the Major Leagues to reach 14 wins on July 2, Sale is 1-6 in his last 11 starts and the White Sox are 2-9 in those games. His ERA during that stretch is 3.20, but he's struck out 87 in 81 2/3 innings.
Sunday's outing was more of the same, with Sale keeping the White Sox in the game and Chicago's offense scuffling against Royals starter Ian Kennedy and three relievers.
"Every guy, every pitcher, wants to go out there and win because you're winning for your team, but on some ends they can't do anything about it," White Sox manager Robin Ventura said. "He did what he could today for us to win and we just didn't get anything going offensively."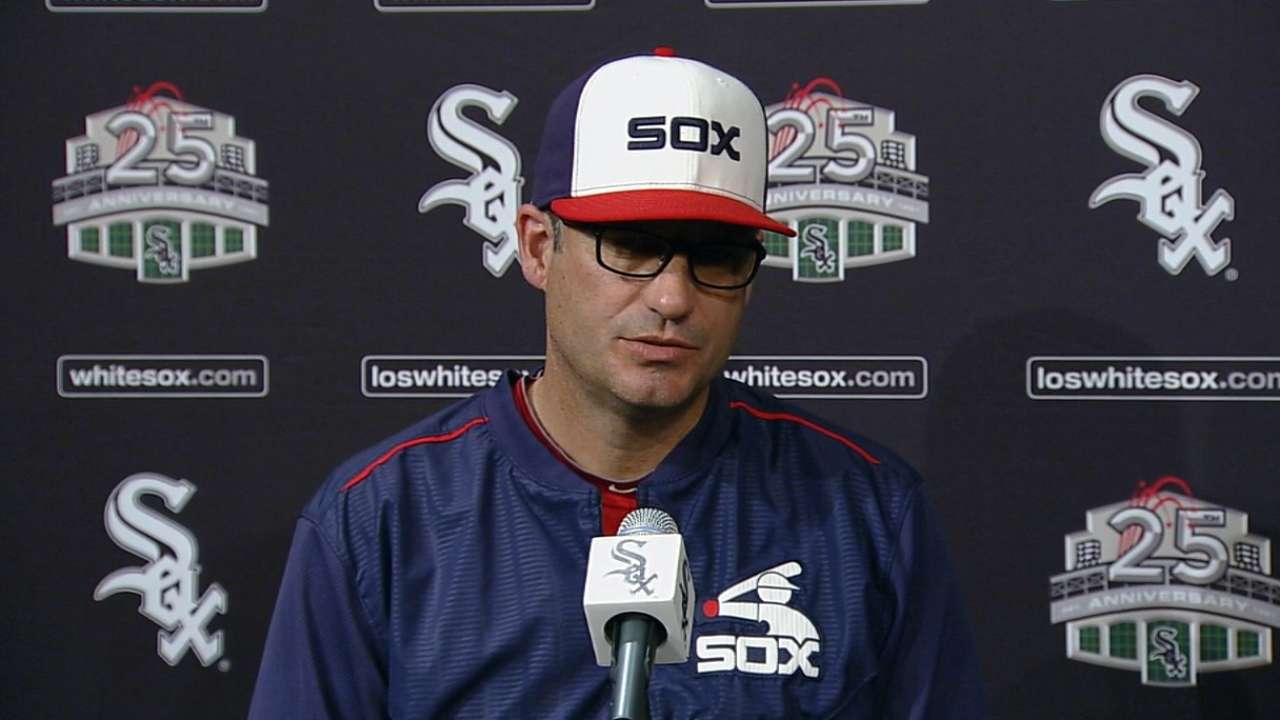 Neither could the Royals.
Outside of solo home runs by Kendrys Morales and Eric Hosmer, they struggled to make solid contact against Sale, who changed his approach on the mound this season to induce soft contact earlier in counts. The objective is to stay in games longer, but he still has a nearly 1-to-1 ratio of strikeouts to innings pitched.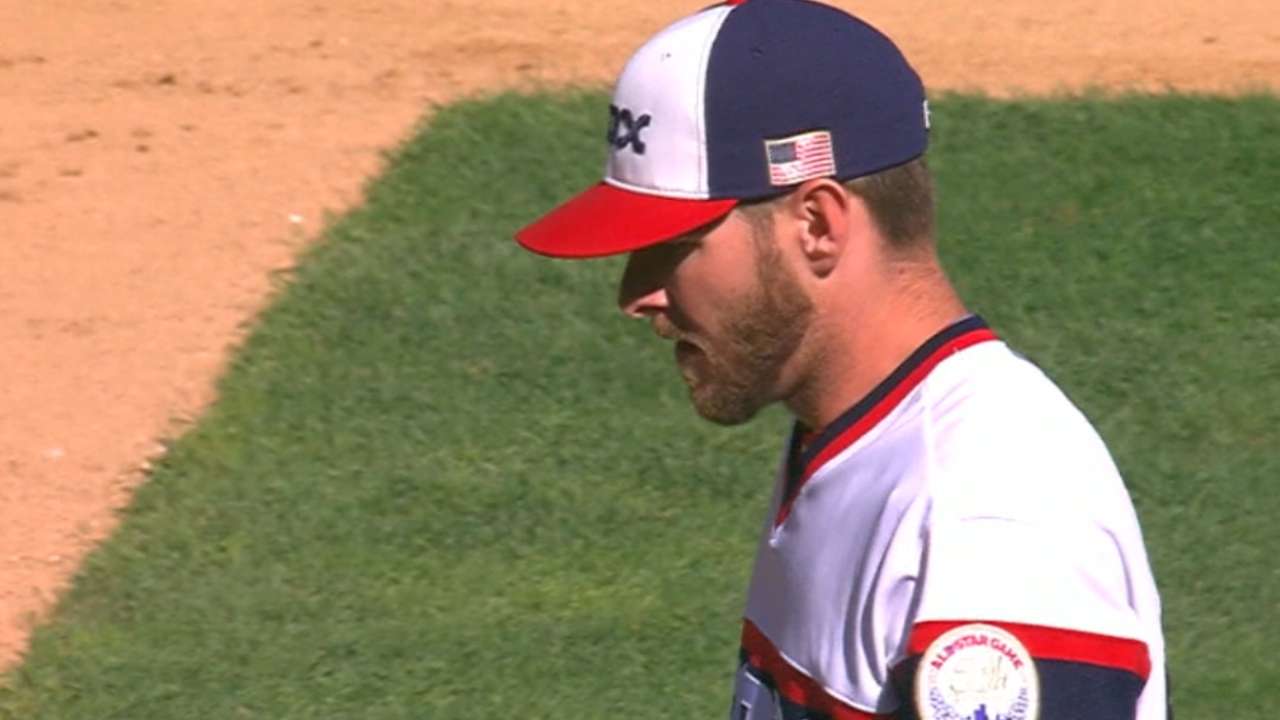 What Sale has learned is that both approaches, strikeouts and quick outs, can be combined each time he pitches. He can rack up strikeouts if he's in a jam or get more efficient outs if he wants to extend his outing in the later innings.
"When I get two strikes on somebody, I feel like, 'Hey, it's time to put him away,' but I've said it before, 'You can't strike a guy out on the first or second pitch, so be a little smarter with those,'" Sale said. "Try not to throw as many waste pitches, especially when things start happening. When I start getting a little upset, I try to slow it down a little bit and not get into bad habits that I used to."
He's also avoiding the elephant in the room as much as possible. His continual improvement could also increase his value to the White Sox in possible trades this offseason, which might eventually lead to his exit from Chicago. Asked about it after the game, Sale brushed the notion aside as quickly as he struck out three straight Royals to pass the 200-strikeout mark in the fifth inning.
"I don't worry about that stuff," he said. "That will shake out on its own. I wear this uniform with a lot of pride, and I hope I can continue to do that."
Brian Hedger is a contributor to MLB.com based in Chicago. This story was not subject to the approval of Major League Baseball or its clubs.