Oblique strain keeps Barnette out of action
Rangers reliever sitting as precaution; Holland available out of bullpen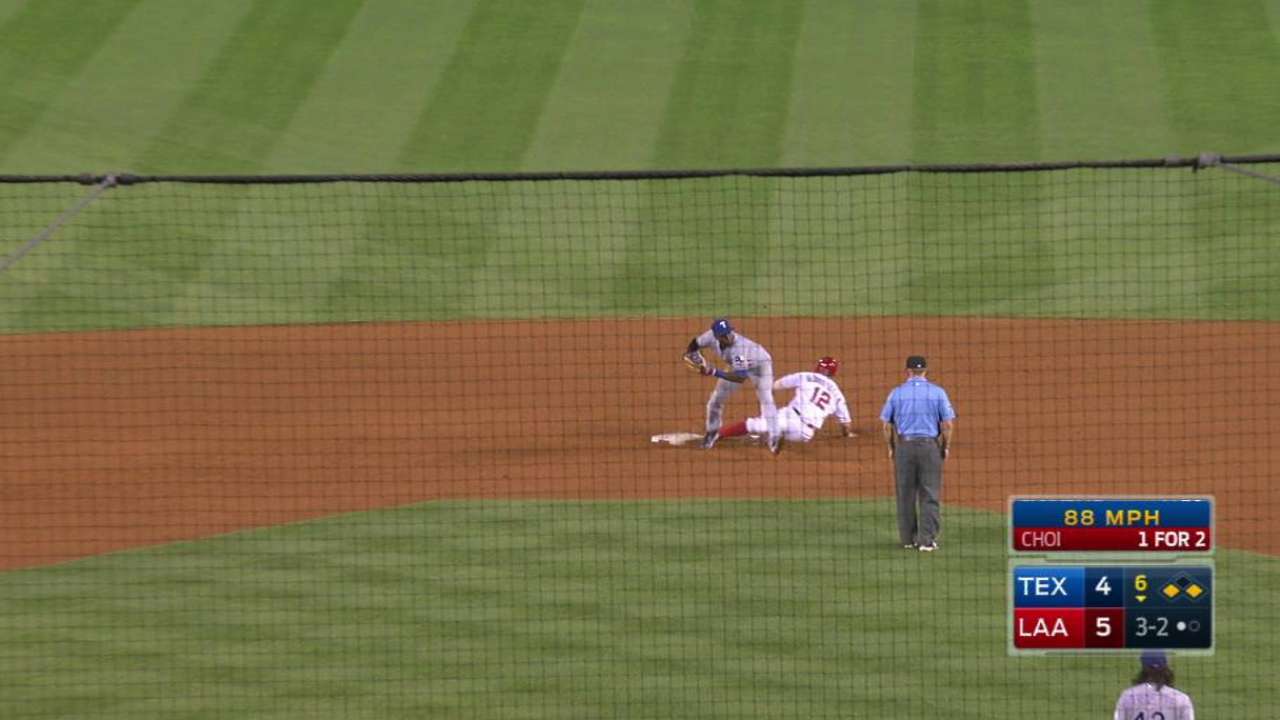 ANAHEIM -- It's been a week since Rangers reliever Tony Barnette took the mound, and on Sunday manager Jeff Banister revealed why: Barnette has been suffering from a mild left oblique strain.
Barnette was injured in his last outing against Houston. He went two innings, but he felt discomfort after the game and underwent MRI exams. The Rangers don't think it's serious enough to send him to the disabled list, and Banister downplayed the significance of the injury, saying he's been out simply as a precautionary measure.
"Tony has a slight oblique pull, and we have been treating it for a week now," Banister said. "We're staying conservative with him."
A key piece of a struggling bullpen, the right-hander has allowed only a single run over his last 6 2/3 innings, and opponents have batted .156 against him in his last 25 appearances. It's not clear when he'll be available to pitch again, but for now the Rangers are using Derek Holland as an option out of the bullpen.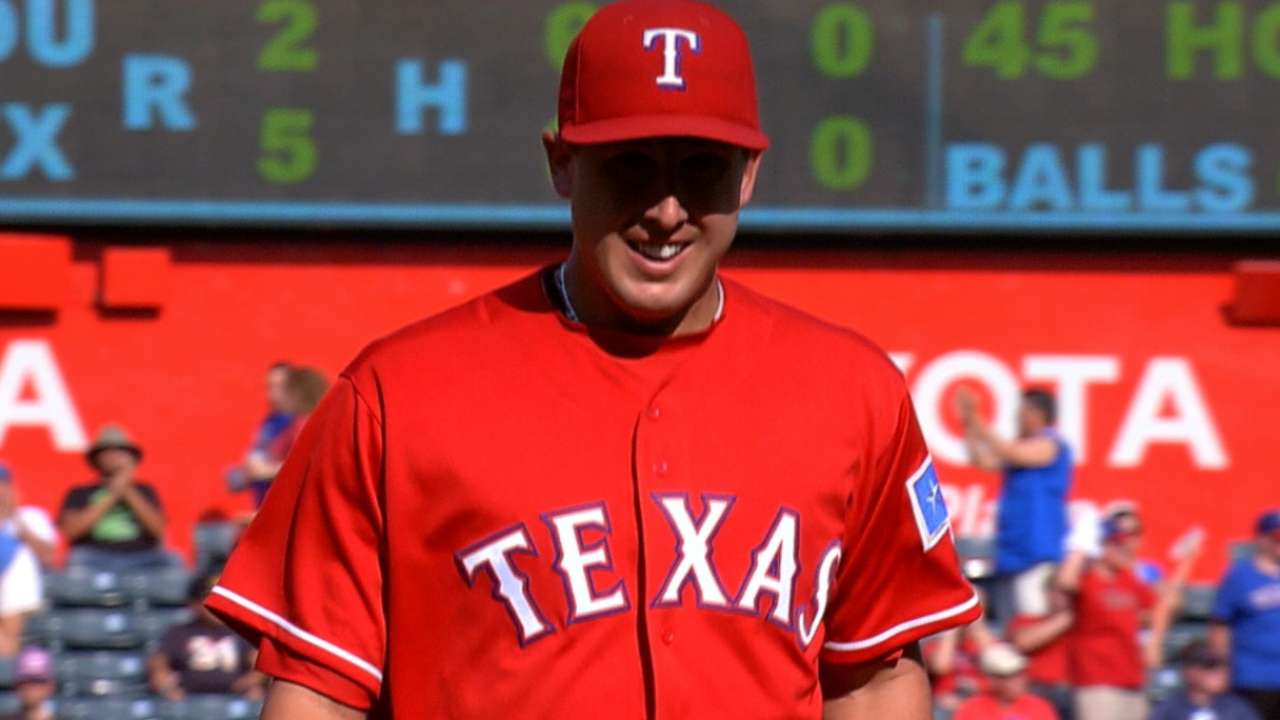 With Colby Lewis back in the rotation, the Rangers have six starters. The team announced Saturday that Yu Darvish would take Holland's start in Houston on Wednesday.
"Holland is available to us out of the bullpen today," Banister said. "I'm not avoiding Derek Holland starting at all. It's allowing us to utilize a guy in a situation if we need to. We need him in the bullpen today, so we can use him backing up Colby, we could use him in the bullpen backing up [A.J.] Griffin [on Tuesday]."
In his last start, Holland lasted 4 1/3 innings and gave up four earned runs on 10 hits in a loss at Seattle. He's 2-2 with a 3.71 ERA in his last five starts.
"I'm not seeing anything that would deter me from starting Derek Holland," Banister said. "We're not avoiding starting Derek Holland. We've inserted Colby Lewis, which allows us to kind of maneuver the rotation around so that it best suits the way we think it needs to go."
Abbey Mastracco is a contributor to MLB.com based in Los Angeles. This story was not subject to the approval of Major League Baseball or its clubs.