Cespedes rockets grand slam for 30th HR
Mets slugger declines comment, opts to 'let his bat do the talking'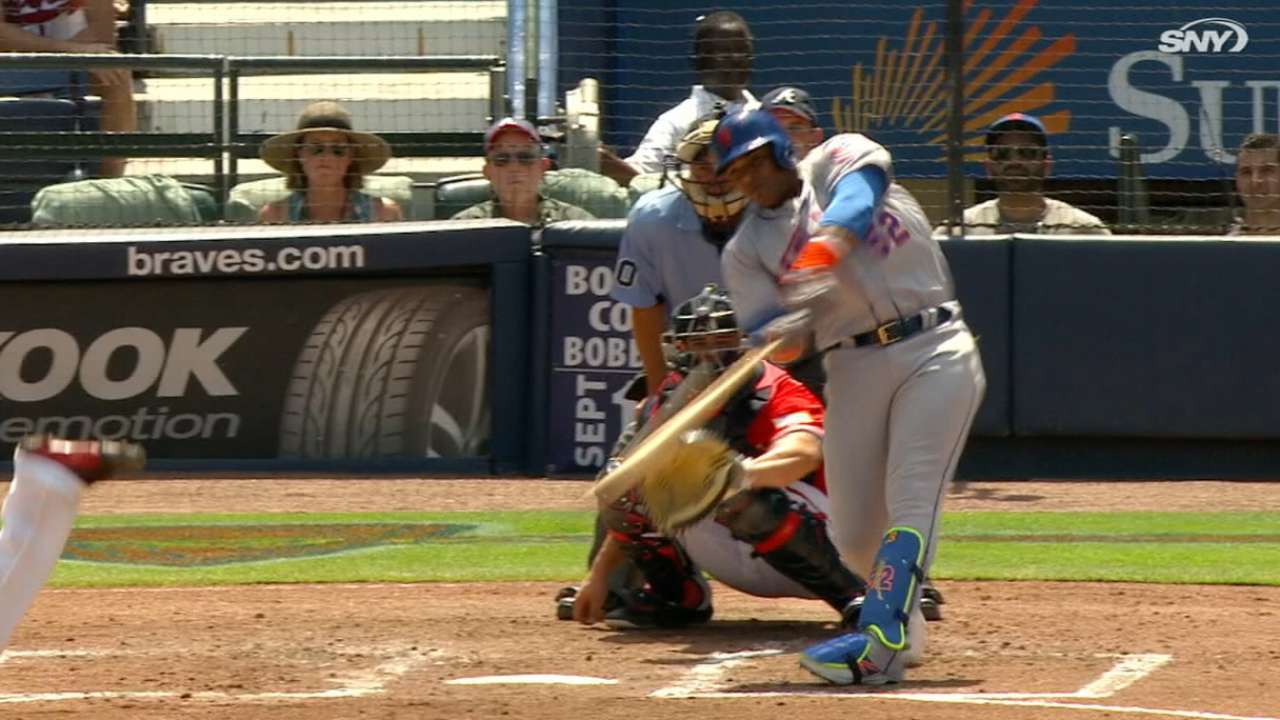 ATLANTA -- In the later innings of the Mets' 10-3 win over the Braves on Sunday, which moved them back ahead of the Cardinals for the National League's second Wild Card spot, manager Terry Collins approached Yoenis Cespedes with an opportunity to take the rest of the afternoon off. That's standard operating procedure on either side of a blowout; Asdrubal Cabrera and Curtis Granderson both rested for the Mets, while Freddie Freeman relaxed the final two innings for the Braves.
But not Cespedes. Cespedes refused. Digging his feet into the Mets' playoff chase just as he did a year ago, Cespedes told his manager he wanted to remain in Sunday's game until the end.
"He wants to win, I will tell you that," Collins said. "This guy wants to win. He's laying it on the line."
Much as he did a year ago, catching fire in mid-August to propel the Mets into the postseason, Cespedes has again found his stroke. After finishing 1-for-4 with a walk and five RBIs on Sunday, he is hitting .308 with eight homers and 19 RBIs since returning from the disabled list on Aug. 19. The Mets are 15-5 over that stretch, increasing their postseason chances from wishful thinking to a realistic expectation.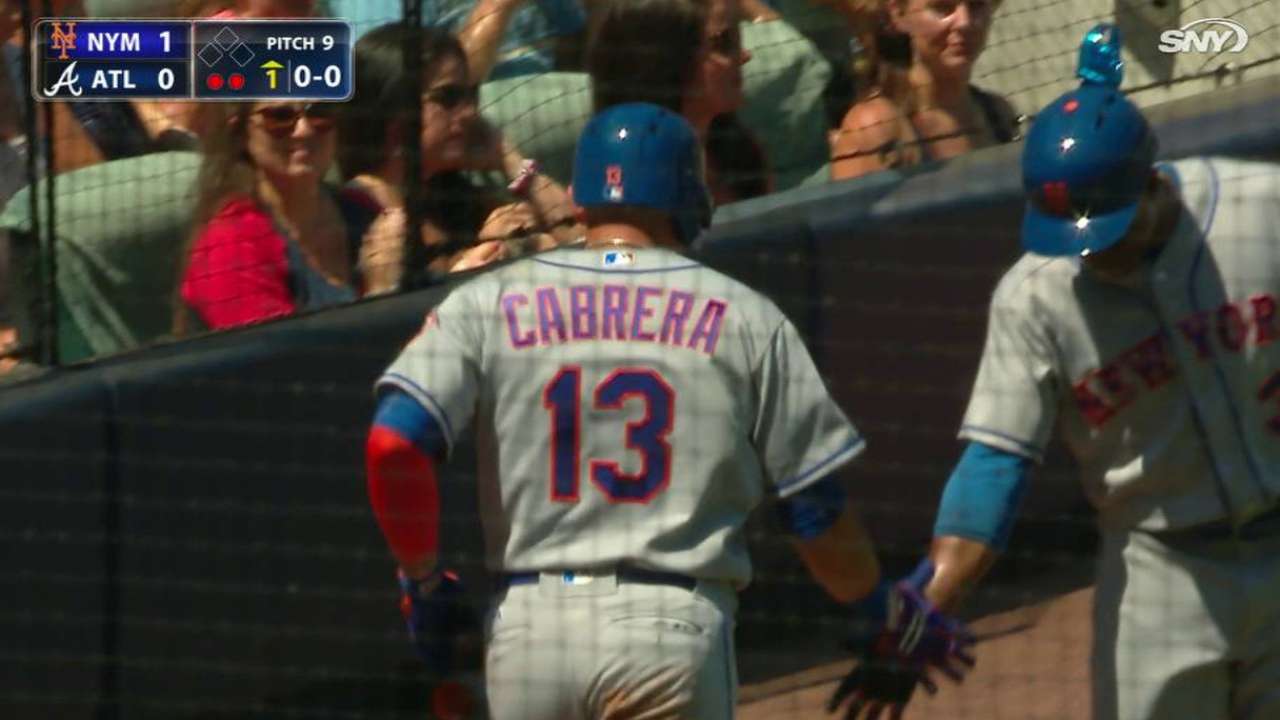 Cespedes' fourth career grand slam, which a Turner Field employee caught with an impressive one-handed grab, gave him 30 home runs and 78 RBIs. He knocked in at least 80 runs in each of his first four Major League seasons, eclipsing 30 homers for the first time last year.
But when asked to comment on his slam, his hot streak, the Mets' winning ways or anything else, Cespedes declined.
"He's going to let his bat do the talking," a team spokesman said.
It's what Cespedes has done for most of the season, even after a nagging right quad strain first started bothering him in mid-July. Though Cespedes struggled to play through the injury at first, it has not affected his production since returning from the DL, which is exactly what the Mets need to see. With all due respect to Granderson and Cabrera, who both have come alive in September, Cespedes remains the rock upon which this offense is built.
"If he's going to get hot, he's getting hot at the right time," Collins said. "This is a big stretch for us."
Anthony DiComo has covered the Mets for MLB.com since 2008. Follow him on Twitter @AnthonyDiComo and Facebook, and listen to his podcast. This story was not subject to the approval of Major League Baseball or its clubs.