Cardinals activate Diaz off disabled list
Rookie was hitting .312 in 96 games before right thumb fracture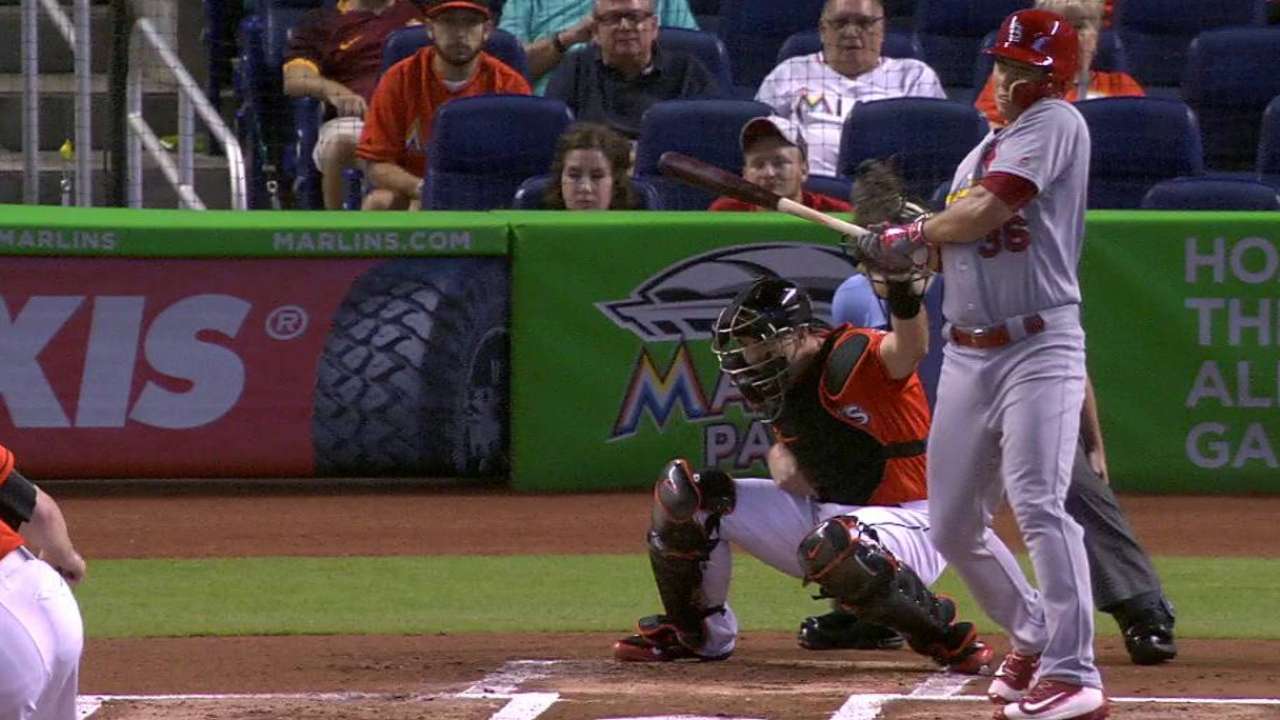 ST. LOUIS -- Cardinals rookie shortstop Aledmys Diaz returned to St. Louis on Sunday morning and was activated off the 15-day disabled list before the team's series finale with the Brewers. A right thumb fracture landed him on the DL on Aug. 1 after he was hit by a pitch against the Marlins on July 31.
Diaz walked into the clubhouse and was greeted with a warm welcome from his teammates. It took him three weeks after his cast was removed to feel comfortable throwing again. He took grounders and swung in the batting cage Sunday.
"Right now I feel healthy, and that's the most important thing," Diaz said. "I think the goal is to go out there and try to get into a rhythm in my at-bats and the repetition on the field."
The Cardinals All-Star was batting .312 with 25 doubles and 14 home runs with 57 RBIs in 96 games before the injury, the kind of statistics that had put him in the conversation for National League Rookie of the Year along with the Dodgers' Corey Seager and the Rockies' Trevor Story.
"I feel pretty good," Diaz said. "Every game I feel better throwing. That was my greatest concern -- gripping the ball and the hitting. I think it's about playing every day and getting my timing back."
The Cardinals have some difficult decisions to make if they want to get Diaz back to playing every day. Matt Carpenter returned to action while Diaz was on the DL, and with Jhonny Peralta healthy and Jedd Gyorko providing a power threat, St. Louis has infield depth at its disposal.
Diaz appeared in five games combined between Class A Palm Beach and Double-A Springfield during his rehab stint. He went 0-for-9 in his last two games at Double-A.
"More than anything, [we're] just trying to get his rhythm down in the field and at the plate and kind of see what we see when we give him an opportunity," Cardinals manager Mike Matheny said.
Nick Krueger is a reporter for MLB.com based in St. Louis This story was not subject to the approval of Major League Baseball or its clubs.